DoctorDeath

DoctorDeath
is a TShirtSlayer supporter and wields the mighty sword!

Trade history
6 pending seller/trader reviews
40 great seller/trader reviews
20 items received from others.
More info click here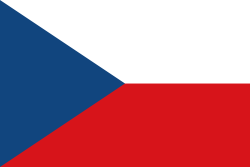 About
Tell us about yourself?:

Metalhead, petrolhead, lots of things, bit of a geek too, loves collecting tshirts and listening to metal

What's your reason for joining tshirtslayer?:

To ensure the history and artwork of metal tshirts is saved for ever.

Do you goto any festivals or shows?:

Brutal Assault '07 '09 '10 '11 '12, 13, 14, 15 , SummerBreeze '09, Wacken '07 '09 '10 '11 '12

See you at Brutal Assault 2016

Favourite album ?:

celtic frost - morbid tales

Which bands are you into?:
This user is having email problems! They might not receive your notifications / messages for now.
Last logged in

2 min 8 sec ago

Upload stats

| Count | Type |
| --- | --- |
| 65 | TShirt or Longsleeve |
| 25 | Tape / Vinyl / CD / Recording etc |
| 24 | Patch |
| 51 | Other Collectable |
| 1 | Hooded Top |
| 1 | Battle Jacket |

Upload trade status

| Count | Type |
| --- | --- |
| 8 | Trade Only |
| 1 | Sold |
| 9 | Sale or Trade |
| 1 | Sale only |
| 151 | Not for sale or trade |

Bands uploaded

| Count | Band |
| --- | --- |
| 14 | Paradise Lost |
| 10 | Slayer |
| 9 | Type O Negative |
| 9 | TShirtSlayer |
| 8 | Celtic Frost |
| 5 | Testament |
| 4 | Kampfar |
| 4 | My Dying Bride |
| 4 | Bolt Thrower |
| 4 | Katatonia |
| 3 | Ministry |
| 3 | Brutal Assault |
| 3 | Darkthrone |
| 3 | Overkill |
| 3 | Master's Hammer |
| 3 | Grave |
| 3 | Amon Amarth |
| 3 | Inquisition |
| 3 | Neurosis |
| 3 | Gwar |
| 2 | Mayhem |
| 2 | Summerbreeze |
| 2 | Devin Townsend |
| 2 | Obituary |
| 2 | Denial Of God |
| 2 | Carpathian Forest |
| 2 | Morbid Angel |
| 2 | Carcass |
| 2 | Emperor |
| 2 | Impaled Nazarene |
| 2 | Immortal |
| 2 | Crowbar |
| 2 | Cannibal Corpse |
| 2 | At The Gates |
| 2 | Loits |
| 2 | Converge |
| 2 | Wacken |
| 2 | Death |
| 1 | Venom |
| 1 | Agnostic Front |
| 1 | V.A.R. |
| 1 | Ahumado Granujo |
| 1 | Nahum |
| 1 | Gods Tower |
| 1 | Dark Angel |
| 1 | Iron Maiden |
| 1 | Nærvær |
| 1 | Machine Head |
| 1 | Down |
| 1 | Suicidal Angels |
| 1 | Tortharry |
| 1 | Kylesa |
| 1 | Bugrfest |
| 1 | Keep On Rotting |
| 1 | Exodus |
| 1 | Deadbolt |
| 1 | Swedish Sensibility |
| 1 | Triptykon |
| 1 | Samhain |
| 1 | Immolation |
| 1 | The Black Dahlia Murder |
| 1 | Dysangelium |
| 1 | Ingrowing |
| 1 | Marduk |
| 1 | Mindwork |
| 1 | Phrenelith |
| 1 | Anathema |
| 1 | Kära Kants |
| 1 | Ulver |
| 1 | Gorguts |
| 1 | Fleshgod Apocalypse |
| 1 | GENERAL SURGERY |
| 1 | Pergamen |
| 1 | Lock Up |
| 1 | Pink Floyd |
| 1 | Noostrak |
| 1 | Alchimia |
| 1 | Macabre |
| 1 | Hate |
| 1 | Iskald |
| 1 | Insomnium |
| 1 | Combichrist |
| 1 | Torc |
| 1 | Darkest Hour |
| 1 | Sadistik Exekution |
| 1 | Norma Jean |
| 1 | The Haunted |
| 1 | Motörhead |
| 1 | Napalm Death |
| 1 | Velnias |
| 1 | Pig Destroyer |
| 1 | Brutal Assault 19 |
| 1 | Arkona |
| 1 | Africa Pub |
| 1 | Be'lakor |
| 1 | In The Woods... |
| 1 | Obscure Sphinx |
| 1 | Voivod |
| 1 | Cradle Of Filth |
| 1 | Norway |
| 1 | Samael |
| 1 | Morgoth |
| 1 | Ziltoid |
| 1 | Anaal Nathrakh |
| 1 | Apathy Again |
| 1 | Bleed From Within |
| 1 | Ne Obliviscaris |
| 1 | Pigsty |
| 1 | Guns N' Roses |
| 1 | Vikings |
| 1 | Municipal Waste |
| 1 | Modern Invasion |
| 1 | Corrosion Of Conformity |
| 1 | Solstafir |
| 1 | Tartaro:s |
| 1 | Brutally Deceased |
| 1 | Opeth |
| 1 | Grand Magus |
| 1 | Sebkha-Chott |
| 1 | The Jesus And Mary Chain |
| 1 | Black Sabbath |
| 1 | Finntroll |
| 1 | Urgehal |
| 1 | Root |
| 1 | AC/DC |
| 1 | Lahar |
| 1 | Six Degrees Of Seperation |
| 1 | But |
| 1 | Bestial Warlust |
| 1 | Gravebomb |
| 1 | Skarhead |
| 1 | Krisiun |
| 1 | Six Feet Under |
| 1 | Forgotten Path |
| 1 | Sick Of It All |
| 1 | The Pant |
| 1 | Colp |
| 1 | Psycroptic |
| 1 | Textures |
| 1 | Deicide |
| 1 | Dimmu Borgir |
| 1 | Limbonic Art |
| 1 | Bathory |
| 1 | Swallow The Sun |
| 1 | Dissolution |
| 1 | Cult Of Fire |
| 1 | Soma.fm |
| 1 | The Mongoloids |
| 1 | Viscera |
| 1 | Arcturus |
| 1 | Pungent Stench |
| 1 | Avenger |
| 1 | Sepultura |
| 1 | Heaven Shall Burn |
| 1 | Prometalfest |
| 1 | Dievision |
| 1 | Pillorian |
| 1 | The Safety Fire |
| 1 | Cort |
| 1 | Moonspell |
| 1 | Niden Div. 187 |
| 1 | Cattle Decapitation |
| 1 | Spasm |
| 1 | Rise And Fall |
| 1 | Antigod |
| 1 | Divadlo Marza |
| 1 | Dismember |
| 1 | Curezum |
| 1 | The Truth Is Out There |
| 1 | Monstrosity |
| 1 | PATCHES |
| 1 | Incantation |
| 1 | Damaged |
| 1 | Godflesh |
| 1 | FLESHLESS |
| 1 | Shape Of Despair |
| 1 | Hells Bells |
| 1 | Engel |
| 1 | Mortician |
| 1 | Snog |
| 1 | Metallica |
| 1 | Nile |
| 1 | Mysticum |
| 1 | Aborted |
| 1 | Darkside |
| 1 | Alcest |
| 1 | Minority Sound |
| 1 | Et Moriemur |
| 1 | Black Lung |
| 1 | Ram Zet |
| 1 | Suffocation |
| 1 | Alice Cooper |
| 1 | Sodom |
| 1 | Satyricon |
| 1 | Hatebreed |
| 1 | Fatality |
| 1 | Cast Of Mind |
| 1 | Forgotten Silence |
| 1 | Suicide Inside |
| 1 | Satansbraten |
| 1 | Norther |

Show all bands

Member for

11 years 9 months

Is following...


Skarpretteren, LUCA SBRASBEZ, shubham666, Blakkheim, caineruable, Slayman, Jedijud, Satan's Finest, obey.obscura, irategenius, TheGirlWhoWasDeath, Witchwithanaxe, bad_american1992, EARNYOURSCARS, jjfowler, firman_murder, kosmokrator, Citadela_Q, Der Todesking, Space_Hag, thetalisman, Jewcomplains, X6X, lostinside, giallorossi, Wicked, todeskult_lucifer, iodustv7, Freyjawulf, HeavyMetalQueen, exinferiis, Cinnamongirl_95, Justicerhodes, Season of Mist USA, Nater90, Odiumediae, DoctorDeath, Exhumator666, Peter D'Elia, sqgl, JayCanes, slavasatanas, Syky, Miss Sookie Le Mort, xsharkboyx, Morbideath, Cannibal Lecter, RiSa, NoAnaesthesia, NoneFuckingHeavier, manilla94, Gryphon, Rysko, Thrashator, Everything burrito, ajnin, meaningless, unholy, necrodonkey, bls-georg-pantera, Spiderella, Kentjesuswenedikter, Bloodied-Yet-Unbowed, joecubbie, Villi Thorne, pan_in_ithyphal..., Owen Johnston, brian, kotkamat, VoodooChild, Hungry_Mosher, DevilzForce, atrophythrasher, getthrashed, JoeBathoryLander, devil40, VIDA, hammer slammer, ultmetal, Kaza, NISSE666, outbreak of evil, Pommesgabel666, Metaalharses, MetalxThrasher, TheSebastian, dennis221, hectormetallica123, _TombOfTheWretched_, slayerslayer, Nostias, Bayernpirat, meow13, metalhead12, Evacuator Band, micHELLe, Kuivausrumpu, Thrasher_flo, dana_goll, AusEdge, defensemechanism, Zausel, doyle92, odder7