Seth Slater

Seth Slater
is a TShirtSlayer supporter and wields the mighty sword!

Trade history
1 pending seller/trader reviews
1 great seller/trader reviews
14 items received from others
More info click here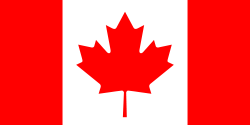 About
Tell us about yourself?:

My name is Seth Slater. I'm a welder, bushcraft enthusiast, and classical violinist from Nova Scotia, Canada.

Rest in peace.
Constable Heidi Stevenson

Heather O'Brien

Jolene Oliver

Aaron Tuck

Emily Tuck

Kristen Beaton

Kristen Beaton's unborn

Sean McLeod

Alanna Jenkins

Tom Bagley

Joey Webber

Greg Blair

Jamie Blair

John Zahl

Elizabeth Joanne Thomas

Lillian Hyslop

Dawn Gulenchyn

Frank Gulenchyn

Gina Goulet

Corrie Ellison

Joy Bond

Peter Bond

Lisa McCully

What's your reason for joining tshirtslayer?:

I'm interested in collecting patches.

Do you goto any festivals or shows?:

Most memorable show: Legacy Of The Beast Tour Toronto 2019.

When I bought plane tickets and arranged a reunion with my family and some old friends to go see Iron Maiden. Music brings people together!

Which bands are you into?:

How did you find out about TShirtSlayer? :

All the cool patches on Google Images were from Tshirtslayer.

Last Seen Wearing

I have not marked anything as currently worn yet! sorry!
Upload stats

| Count | Type |
| --- | --- |
| 1 | Pin / Badge |
| 38 | Patch |

Upload trade status

| Count | Type |
| --- | --- |
| 5 | Sale or Trade |
| 34 | Not for sale or trade |

Bands uploaded

| Count | Band |
| --- | --- |
| 12 | Iron Maiden |
| 4 | Megadeth |
| 4 | Metallica |
| 3 | Sodom |
| 3 | Pestilence |
| 2 | Death |
| 2 | Bolt Thrower |
| 1 | Exciter |
| 1 | Holosade |
| 1 | Kreator |
| 1 | Ozzy Osbourne |
| 1 | Conflict |
| 1 | Led Zeppelin |
| 1 | Scorpions |
| 1 | Sepultura |
| 1 | Def Leppard |
| 1 | Iced Earth |
| 1 | Monstrosity |
| 1 | Onslaught |
| 1 | Napalm Death |
| 1 | Black Sabbath |
| 1 | Accept |
| 1 | Celtic Frost |
| 1 | Hawkwind |
| 1 | Dio |
| 1 | Poison |
| 1 | Cannibal Corpse |
| 1 | Kiss |
| 1 | Protector |
| 1 | Obituary |
| 1 | Exumer |
| 1 | Helloween |
| 1 | AC/DC |
| 1 | Atrophy |
| 1 | Anthrax |
| 1 | Magnum |
| 1 | Autopsy |
| 1 | Judas Priest |
| 1 | THE CULT |
| 1 | Gorguts |
| 1 | King Diamond |
| 1 | Aerosmith |
| 1 | Master |
| 1 | Flotsam And Jetsam |
| 1 | Cinderella |
| 1 | Annihilator |
| 1 | Grateful Dead |

Show all bands

Last logged in

8 hours 2 min ago

Member for

1 year 1 month

Is following...


Miteux, Megazero, eryk08, NLLeeuw, KleptoSkuld, ButchCT, Patch Amnesty, Fuggle74, deep4life, oldmate, forest johnson, whereeveryouare, HELLHAMMERED, DoctorDeath, MadButcher1221, PullThePlug, NEC, Joe77, ManInTheBox, Bonesaw, oldschoolbear, ThomasThrash, Grimmfist, God_of_emptiness93, Bitch Butcher, PLGM, ArchdukeOddity, MetalHeadRu, samael6666, DEAD MOON, egoexmachina, Angel Medina, Madt_Butcher, sepul666, Voidcrew, Sinister, Bob Moon, Heavy Metal Chemist, Looking into th..., music4u