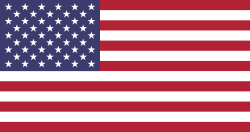 Streptococcus
Primary tabs
About
Tell us about yourself?:

Metalhead from NorCal. Play drums/vox in a number of bands (may plug if any of them come to a point of fruition aka stream-able music). Love Death Metal, War Metal, and Hardcore primarily. Hold an immense compassion for the primitive nuances of good music. Love patches and kuttes as well, always looking for new additions to the vests. All in all, massive fan of extreme music as a whole.

For trade, feel free to offer any Death Metal, Brutal Death Metal, War Metal, Black Metal, Black Thrash, Trad/NWOBHM/NWOTHM, Hardcore, etc. patches. Even if you think it isn't worth offering, go for it anyways (within reasonable doubt and judgement of course).

What's your reason for joining tshirtslayer?:

To observe all the astounding collections contained within this website and obtain rare merch.

Do you goto any festivals or shows?:

To many to attempt to recollect accurately over the years.
In the past couple (also not comprehensive haha):
T.S.O.L x 3
Dead Kennedys
Dwarves x 2
Me First and The Gimme Gimmes x 2
Circle Jerks
Adolescents
Negative Approach
The Vandals
The Exploited
Total Chaos
MDC
At the Gates
Deicide
Internal Bleeding
Gwar (Call me a poser all you want, Gwar shows are fun)
Goatwhore
Demilich
Abhorrency
Funeral Chant
Divine Eve
Extinguish
Sunami
Knocked Loose

All to many local bands and shows.

Favourite album ?:

Too hard to choose, probably have 5-10 for each subgenre.

Which bands are you into?:

How did you find out about TShirtSlayer? :

The TSS watermark is unmistakable.
Member for

7 months 1 week

Last logged in

8 hours 30 min ago