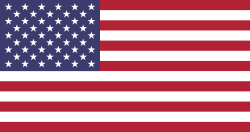 Streptococcus
Primary tabs
Trade history
This member does not yet have any sent trade reviews/history
About
Tell us about yourself?:

Metalhead from NorCal. Play drums/vox in a number of bands (may plug if any of them come to a point of fruition aka stream-able music). Originally maintained an interest in Punk before diverging into metal, most particularly Death metal, War metal, and Traditional Heavy metal. Hold an immense compassion for the primitive nuances the genre is presenting even today. Immense proponent of battle jackets and patches; currently reconstructing mine after 5 long years with plans for a number of future projects ranging from a death metal jacket to patched pants. All in all, massive fan of extreme music as a whole and battle jacket enthusiast.

What's your reason for joining tshirtslayer?:

To observe all the astounding collections contained within this website and obtain rare merch.

Do you goto any festivals or shows?:

To many to attempt to recollect accurately over the years.
In the past couple (also not comprehensive haha):
T.S.O.L x 3
Dead Kennedys
Dwarves x 2
Me First and The Gimme Gimmes x 2
Circle Jerks
Adolescents
Negative Approach
The Vandals
The Exploited
Total Chaos
MDC
At the Gates
Deicide
Internal Bleeding
Gwar (Call me a poser all you want, Gwar shows are fun)
Goatwhore
Demilich
Abhorrency
Funeral Chant
Divine Eve

All to many local bands and shows.

Favourite album ?:

Chainsaw Dismemberment - Mortician, Battle Hymns - Manowar, Set It Off - Madball

Which bands are you into?:

How did you find out about TShirtSlayer? :

Watermarks from Google Images of shirts and battle jackets.
Member for

1 month 3 weeks

Last logged in

9 hours 36 min ago