NegativeOne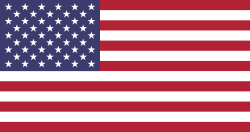 About
Tell us about yourself?:

POSSESSED STARTED DEATH METAL PERIOD.
DEVOURMENT is the pinnacle of ALL Slam.
Patch Gallery
Will make another trade post soon
O.S.D.M
Death metal, Grindcore, Trve Slam >;) and a lil bit of thrash and hardcore
(few nu metal bands are good rest = shit)
Idk why they mad at me.

What's your reason for joining tshirtslayer?:

Which bands are you into?:

How did you find out about TShirtSlayer? :

Last Seen Wearing

I have not marked anything as currently worn yet! sorry!
Upload stats

Upload trade status

| Count | Type |
| --- | --- |
| 1 | Trade Only |
| 4 | Sale or Trade |
| 39 | Not for sale or trade |

Bands uploaded

| Count | Band |
| --- | --- |
| 4 | Suffocation |
| 3 | Devourment |
| 2 | Mortician |
| 2 | Death |
| 2 | 2 Minuta Dreka |
| 2 | Xenomorph |
| 2 | Repulsion |
| 2 | Toxic Holocaust |
| 2 | Agathocles |
| 2 | Pyrexia |
| 2 | Cruel Force |
| 2 | Fetalsewage |
| 2 | Cephalotripsy |
| 2 | Internal Bleeding |
| 2 | Slipknot |
| 2 | Dissection |
| 1 | Brodequin |
| 1 | Vampire |
| 1 | Impetigo |
| 1 | Derketa |
| 1 | Terrorizer |
| 1 | Dismal |
| 1 | Haemorrhage |
| 1 | System Of A Down |
| 1 | Asagraum |
| 1 | Abominable Putridity |
| 1 | Cruel Force Gorelust |
| 1 | Putrid Pile |
| 1 | Bloodbath |
| 1 | Napalm Death |
| 1 | Necrocannibal |
| 1 | Sadistic Intent |
| 1 | S.O.B |
| 1 | Cryptopsy |
| 1 | Carnage |
| 1 | Disgorge |
| 1 | Deceased |
| 1 | Dismember |
| 1 | Vulvectomy |
| 1 | Exstinctio Vitae |
| 1 | Kraanium |
| 1 | Odiar |
| 1 | Etc |
| 1 | Wombbath |
| 1 | Wormrot |
| 1 | Bones |
| 1 | Exhumed |
| 1 | Possessed |
| 1 | Nails |
| 1 | Galvanizer |
| 1 | Cannibal Corpse |
| 1 | Mortuary |
| 1 | Deteriorate |
| 1 | Scattered Remnants |

Show all bands

Last logged in

1 hour 37 min ago

Member for

1 year 1 month

Is following...

No friends added/following