MPHammer
Trade history
0 items received from others
This member does not have any trade history.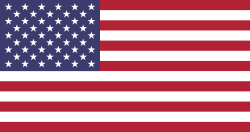 About
Tell us about yourself?:

I'm a musician, graphic designer, ex-owner of a Metal Store in Singapore (Hell's Labyrinth). My collection spans over 20 years of active collecting, and I haven't had the time to put everything up but I will attempt to at my own pace. Add me as a buddy if you like.

What's your reason for joining tshirtslayer?:

To post up some pictures of my collection and interact with people of similar proclivities.

Favourite album ?:

Mercyful Fate "Don't Break the Oath"

Which bands are you into?:

How did you find out about TShirtSlayer? :

Google Images, while searching for pics of band shirts to know the designs when I trade/buy off from people.

Last Seen Wearing

I have not marked anything as currently worn yet! sorry!
Upload stats

| Count | Type |
| --- | --- |
| 20 | TShirt or Longsleeve |
| 4 | Tape / Vinyl / CD / Recording etc |
| 4 | Other Collectable |
| 2 | Hooded Top |
| 1 | Battle Jacket |

Upload trade status

| Count | Type |
| --- | --- |
| 2 | Trade Only |
| 29 | Not for sale or trade |

Bands uploaded

| Count | Band |
| --- | --- |
| 4 | Mercyful Fate |
| 3 | Bolt Thrower |
| 3 | Incantation |
| 3 | Venom |
| 3 | Conqueror |
| 3 | Revenge |
| 2 | Entombed |
| 2 | Slayer |
| 2 | Bathory |
| 2 | Immolation |
| 2 | Danzig |
| 2 | Revenant |
| 2 | King Diamond |
| 2 | Morbid Angel |
| 2 | Carnage |
| 2 | Inquisition |
| 2 | Carcass |
| 2 | Axis Of Advance |
| 2 | ARCHGOAT |
| 1 | Discharge |
| 1 | Watain |
| 1 | Benediction |
| 1 | WolfPack |
| 1 | The Devil's Blood |
| 1 | Brutal Truth |
| 1 | Pestilence |
| 1 | Messiah |
| 1 | Autopsy |
| 1 | Goatwhore |
| 1 | Cancer |
| 1 | Malevolent Creation |
| 1 | Repugnant |
| 1 | Pentagram |
| 1 | Black Rose |
| 1 | Sinister |
| 1 | Mayhem |
| 1 | Hexx |
| 1 | Sarcofago |
| 1 | Brats |
| 1 | Aura Noir |
| 1 | Varathron |
| 1 | Hellhammer |
| 1 | Angelcorpse |
| 1 | Gorefest |
| 1 | Paradise Lost |
| 1 | Misfits |
| 1 | Samael |
| 1 | Disincarnate |
| 1 | Sodom |
| 1 | Samhain |
| 1 | Glenn Danzig |
| 1 | Proclamation |
| 1 | Cannibal Corpse |
| 1 | Wombbath |
| 1 | Monstrosity |
| 1 | Dissection |
| 1 | Razor |
| 1 | Napalm Death |
| 1 | Quorthon |
| 1 | Testament |
| 1 | Nifelheim |
| 1 | Confessor |
| 1 | Impaled Nazarene |
| 1 | Hail Of Bullets |
| 1 | Coroner |
| 1 | Amorphis |
| 1 | Unleashed |
| 1 | Demilich |
| 1 | Death |
| 1 | Grave |
| 1 | Hypocrisy |
| 1 | Mantas |
| 1 | Gorguts |
| 1 | Blasphemy |
| 1 | Deicide |
| 1 | Cronos |
| 1 | Vader |

Show all bands

Last logged in

2 months 4 weeks ago

Member for

9 years 5 months

Is following...


LikkedbyDeath, lordrul, Saigner666, DoctorDeath, meaningless, Judas Priestess, Corrosive, Phosphorous_Redeemer, didi_didi, Bible_Death, ErichZann