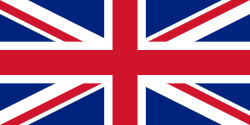 Morbid_Welshman
Primary tabs
Trade history
This member does not yet have any sent trade reviews/history
About
Tell us about yourself?:

Proud Welsh Metalhead, 27. Fan of a big variety of Metal/Rock subgenres; i'll go from listening to Sabbath to DarkThrone, from Guns N' Roses to Electric Wizard! Hard-drinking Petrolhead too.....Uhuhuhuh.....Hard....Uhuhuhuh...,

What's your reason for joining tshirtslayer?:

To see the amazing collections on here! I'll soon have patches for Trade too

Do you goto any festivals or shows?:

Bloodstock 11, 12, 14, 16, 17, 18, 19. Download 15, 16, 17, 18, 19. Sonisphere 14. Hammerfest 12. Loads of Gigs varying from Pubs & Clubs, Academies to Arenas.

Favourite album ?:

Too many! Although; Paranoid, Come my Fanatics, Somewhere inTime, Cruelty and the Beast, Appetite for Destruction, Ride the Lighting, NOLA,Altars of Madness, To Mega Therion and Reign in Blood are all up there!

Which bands are you into?:

How did you find out about TShirtSlayer? :

"Battle Jacket" on Google, and you'll almost definitely end up here!
Member for

6 years 11 months

Last logged in

1 week 4 days ago