ManInTheBox

ManInTheBox
is a TShirtSlayer supporter and wields the mighty sword!

Trade history
3 pending seller/trader reviews
15 great seller/trader reviews
40 items received from others
More info click here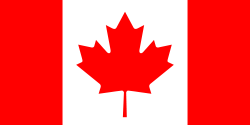 About
Tell us about yourself?:

22, Listen to a little bit of everything, metal and not. Collecting patches for my vest/collection and painting my leather jacket. Vest is currently under construction as well. I usually attend old school bands with my dad and the rest with homies.

Any patch I have listed is potentially tradable, however, please know that I am only after a select few patches at the moment. Also, if they are super rare or on my vest I am much less likely to trade them. But if you're interested you can feel free to shoot your shot!

What's your reason for joining tshirtslayer?:

Hunting down wanted patches, vest inspiration, viewing my own collection witnghout digging it all out

Do you goto any festivals or shows?:

Bands I've seen live:

Judas Priest (2)
Iron Maiden (2)
Slayer (2)
Anthrax (2)
Steel Panther (2)
Alestorm (2)
Black Sabbath (with RJD)
Misfits
KISS
Def Leppard
Testament
Lamb of God
Ozzy
Deep Purple
Gloryhammer
In This Moment
Ghost
Beartooth
Skillet
Rancid
The Damned

Favourite album ?:

Mutter, Holy Diver, Winged Assassins, Dirt, Bloody Kisses

Which bands are you into?:

How did you find out about TShirtSlayer? :

Looking up vintage Type O Negative shirts

Last Seen Wearing

I have not marked anything as currently worn yet! sorry!
Upload stats

| Count | Type |
| --- | --- |
| 12 | TShirt or Longsleeve |
| 1 | Pin / Badge |
| 93 | Patch |
| 1 | Other Collectable |
| 4 | Hooded Top |

Upload trade status

| Count | Type |
| --- | --- |
| 1 | Trade Only |
| 1 | Sold |
| 1 | Sale or Trade |
| 108 | Not for sale or trade |

Bands uploaded

| Count | Band |
| --- | --- |
| 8 | Type O Negative |
| 7 | Slayer |
| 6 | Iron Maiden |
| 5 | Black Sabbath |
| 4 | Dio |
| 4 | W.A.S.P. |
| 3 | Ozzy Osbourne |
| 3 | Death |
| 3 | Judas Priest |
| 3 | Saxon |
| 2 | Celtic Frost |
| 2 | Kiss |
| 2 | Metallica |
| 2 | Thin Lizzy |
| 2 | AC/DC |
| 2 | Queen |
| 2 | Def Leppard |
| 2 | Venom |
| 2 | Motörhead |
| 2 | Accept |
| 2 | Sepultura |
| 2 | King Diamond |
| 2 | Sodom |
| 2 | Jimi Hendrix |
| 1 | Morgoth |
| 1 | Marilyn Manson |
| 1 | Loudness |
| 1 | Dismember |
| 1 | Mortician |
| 1 | Overkill |
| 1 | Twisted Sister |
| 1 | Gorguts |
| 1 | Coroner |
| 1 | Ramones |
| 1 | Satanic Warmaster |
| 1 | Running Wild |
| 1 | Morbid Angel |
| 1 | Burzum |
| 1 | Sinister |
| 1 | Alice Cooper |
| 1 | Mötley Crüe |
| 1 | Emperor |
| 1 | System Of A Down |
| 1 | Immolation |
| 1 | Testament |
| 1 | Cannibal Corpse |
| 1 | Alice In Chains |
| 1 | Whitesnake |
| 1 | Cancer |
| 1 | Crucifixion |
| 1 | Bathory |
| 1 | Darkthrone |
| 1 | Rage Against The Machine |
| 1 | Scorpions |
| 1 | Alestorm |
| 1 | Ghost |
| 1 | Savatage |
| 1 | Pestilence |
| 1 | Rainbow |
| 1 | Paradise Lost |
| 1 | Anthrax |

Show all bands

Last logged in

3 days 4 hours ago

Member for

4 years 2 months

Is following...


God_of_emptiness93, Unjustifiablexi..., PinJunkie, Giova, MorticiA, how the gods kill, Valinskas, kittygrinder666, Mitcht1983, sturch666, PRISM, MrMunster, frankie530, invisible-horizons, Megazero, nelson, bad_american1992, leswhite, Voidcrew, Looking into th..., NEC, Left Hand Patch, DEAD MOON, Serpents-Kiss