ThrashMetal1983
Trade history
7 pending seller/trader reviews
31 great seller/trader reviews
1 neutral seller/trader reviews
43 items received from others
More info click here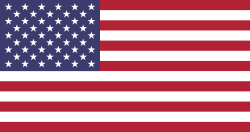 About
Tell us about yourself?:

My name is Christian and I am a 25 year old metal maniac! I'm also an aspiring Metal vocalist :) I don't really wanna promote myself, but I do have a YouTube channel dedicated to all things metal! I also post vocal covers there as well. Feel free to check it out! Here is the link --> https://www.youtube.com/channel/UC1_cvHK51P_s1Q9e9tCM3KA?view_as=subscriber
-----------------------------------------
My favorite band is Metallica!! Some of my favorite genres of metal are; Thrash, NWOBHM, Death Metal, some Glam Metal, Old School Heavy Metal(Sabbath, Alice Cooper, etc.), and Early Black Metal(Bathory, Mercyful Fate, etc.). I am a Heavy Metal Maniac and i'm proud to be one!

What's your reason for joining tshirtslayer?:

To post my Metal merch and look at other user's merch. Also to buy and trade patches.

Do you goto any festivals or shows?:

I've seen;
Metallica 2x
Iron Maiden 3x
Coheed and Cambria 2x
Linkin Park
Deftones
Rise Against
Anthrax
Holy Grail
High on Fire
Municipal Waste
Black Sabbath
Gojira
Avenged Sevenfold
Exodus
Kamelot
Ghost
Sepultura

Favourite album ?:

Metallica-Ride the Lightning, Iron Maiden-Seventh Son of a Seventh Son, Judas Priest-Defenders of the Faith, Tool-AEnima, Death-Leprosy, Exodus-Bonded By Blood, as well as many others

Which bands are you into?:

How did you find out about TShirtSlayer? :

Last Seen Wearing

I have not marked anything as currently worn yet! sorry!
Upload stats

| Count | Type |
| --- | --- |
| 95 | TShirt or Longsleeve |
| 96 | Tape / Vinyl / CD / Recording etc |
| 126 | Patch |
| 17 | Other Collectable |
| 2 | Hooded Top |
| 24 | Battle Jacket |

Upload trade status

| Count | Type |
| --- | --- |
| 1 | Trade Only |
| 2 | Sale only |
| 357 | Not for sale or trade |

Bands uploaded

| Count | Band |
| --- | --- |
| 68 | Metallica |
| 45 | Iron Maiden |
| 24 | Slayer |
| 23 | Anthrax |
| 23 | Megadeth |
| 23 | Death |
| 23 | Judas Priest |
| 19 | Black Sabbath |
| 17 | Sodom |
| 17 | Motörhead |
| 16 | Kreator |
| 16 | Municipal Waste |
| 15 | D.R.I. |
| 14 | Hallows Eve |
| 12 | Exodus |
| 12 | Kiss |
| 12 | Dio |
| 12 | W.A.S.P. |
| 11 | Oz |
| 10 | Toxik |
| 10 | Ozzy Osbourne |
| 9 | Venom |
| 9 | Alice Cooper |
| 8 | Destruction |
| 8 | Annihilator |
| 8 | Scorpions |
| 8 | Saxon |
| 8 | Testament |
| 8 | Mötley Crüe |
| 8 | Twisted Sister |
| 8 | Misfits |
| 7 | AC/DC |
| 7 | Exciter |
| 7 | Nuclear Assault |
| 7 | Van Halen |
| 6 | Metal Church |
| 6 | White Zombie |
| 6 | Death Angel |
| 6 | Morbid Angel |
| 6 | Cannibal Corpse |
| 6 | Whiplash |
| 6 | Helloween |
| 6 | Led Zeppelin |
| 6 | Sacred Reich |
| 6 | Suicidal Tendencies |
| 6 | Vio-Lence |
| 6 | King Diamond |
| 6 | Overkill |
| 5 | Whitesnake |
| 5 | Defiance |
| 5 | The Exploited |
| 5 | Bathory |
| 5 | G.B.H. |
| 5 | Cryptic Slaughter |
| 5 | Ghost |
| 5 | Darkness |
| 5 | Krokus |
| 5 | Anvil |
| 4 | Pantera |
| 4 | Def Leppard |
| 4 | Manilla Road |
| 4 | Blood Feast |
| 4 | Grave Digger |
| 4 | S.O.D. |
| 4 | Obituary |
| 4 | Voivod |
| 4 | Sepultura |
| 4 | Demolition Hammer |
| 3 | Enforcer |
| 3 | Cancer |
| 3 | Guns N' Roses |
| 3 | Germs |
| 3 | Auxilery |
| 3 | Pestilence |
| 3 | Various Bands |
| 3 | Budgie |
| 3 | Repulsion |
| 3 | Morbid Saint |
| 3 | Tokyo Blade |
| 3 | Tankard |
| 3 | Dokken |
| 3 | Tank |
| 3 | M.O.D. |
| 3 | Tool |
| 3 | Tygers Of Pan Tang |
| 3 | Diamond Head |
| 3 | Mortal Sin |
| 3 | Angeles Del Infierno |
| 3 | Deicide |
| 3 | Celtic Frost |
| 3 | Dark Angel |
| 3 | Pink Floyd |
| 2 | Minor Threat |
| 2 | Body Count |
| 2 | Aerosmith |
| 2 | Crucifixion |
| 2 | Accept |
| 2 | The Doors |
| 2 | Violator |
| 2 | Dark Star |
| 2 | Mayhem |
| 2 | Spider |
| 2 | Crumbsuckers |
| 2 | Rush |
| 2 | Immortal |
| 2 | Razor |
| 2 | Forbidden |
| 2 | Sarcofago |
| 2 | Rainbow |
| 2 | Rob Zombie |
| 2 | Alice In Chains |
| 2 | Master |
| 2 | Queensryche |
| 1 | Ghost B.C. |
| 1 | Dead Kennedys |
| 1 | Ranger |
| 1 | Shadows Fall |
| 1 | Quiet Riot |
| 1 | HIGH ON FIRE |
| 1 | Exumer |
| 1 | Ted Nugent |
| 1 | Holy Grail |
| 1 | The Misfits |
| 1 | Discharge |
| 1 | ZZ Top |
| 1 | The Adicts |
| 1 | UFO |
| 1 | Napalm |
| 1 | Various |
| 1 | Amon Amarth |
| 1 | Queenryche |
| 1 | The Scarred |
| 1 | Primus |
| 1 | Michael Schenker Group |
| 1 | Toxic Holocaust |
| 1 | T.S.O.L. |
| 1 | Mercyful Fate |
| 1 | Darkthrone |
| 1 | Lita Ford |
| 1 | Loudness |
| 1 | Various Artists |
| 1 | Napalm Death |

Show all bands

Last logged in

2 months 1 week ago

Member for

7 years 9 months

Is following...


TRV3Y, cultofdestruction, TheePhilosopher, Hammr123, Acid_Witch, RockerChick, Witchtorturer666, Bricel, justinlopez1995, Theantarex, Judas Priestess, Troy B clear, gorgoroth666, Darkness Unseen, hectormetallica123, Spitforththedead, Rotting Blood, tyrant1995, Everything burrito, VIDA, Chopped-InHalf, Papa Emeritus, SlaytanicScumdog, 5MissTzarax5, A Lession In Vi..., Metalqueen, Cannibal Lecter, DamagedJustice, Possessed by Exumer, LethalThrashInj..., Witching_hour, davidgv16, voivodrules98, deathrasher666, Arise, EncasedinMETAL, COTHRASHER, Hellawaits85, thrashing_death, Rust-In-Peace, alla2465, TOTALxDEATH, 90MaidenFan, metalheadbasher14, metallica5000, Mr.Thrash, Oldschool, xrxkingx, DamageIncDEB, maidenfan620, THRASH Til DEATH, GiveEmHell, metalkenobi, exumer_09, VoiceOfTheSoul, AgentOrange666