sodom26

sodom26
is a TShirtSlayer supporter and wields the mighty sword!

Trade history
2 items received from others.
This member does not have any trade history.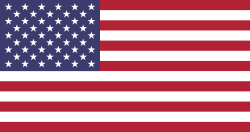 About
Tell us about yourself?:

lifelong thrashing death all out metal head from new York city. collecting vinyl and t-shirts posters etc...for years fav bands include Sodom, Deathrow, Tankard, Vendetta, Atheist, Sabbat, Death,Entombed,Dismember, so many more.

What's your reason for joining tshirtslayer?:

Just an awesome sight with a huge oppurtunity to add to my collection and maybe help others as well

Do you goto any festivals or shows?:

not as often as I would like

Which bands are you into?:

How did you find out about TShirtSlayer? :

Last Seen Wearing

I have not marked anything as currently worn yet! sorry!
Last logged in

6 hours 17 min ago

Member for

10 months 1 week

Upload stats

| Count | Type |
| --- | --- |
| 44 | TShirt or Longsleeve |
| 1 | Tape / Vinyl / CD / Recording etc |
| 165 | Other Collectable |
| 1 | Hooded Top |

Upload trade status

| Count | Type |
| --- | --- |
| 211 | Not for sale or trade |

Bands uploaded

| Count | Band |
| --- | --- |
| 35 | Sodom |
| 9 | Sepultura |
| 8 | Destruction |
| 6 | Death |
| 6 | Tankard |
| 5 | Kreator |
| 5 | Overkill |
| 5 | Pestilence |
| 4 | Celtic Frost |
| 4 | Obituary |
| 4 | Entombed |
| 4 | Napalm Death |
| 4 | Macabre |
| 3 | Dark Angel |
| 3 | Vio-Lence |
| 3 | Risk |
| 3 | Pungent Stench |
| 3 | Coroner |
| 2 | Dismember |
| 2 | Slayer |
| 2 | Deathrow |
| 2 | Morbid Angel |
| 2 | In Flames |
| 2 | Manowar |
| 2 | Yngwie J. Malmsteen |
| 2 | Forbidden |
| 2 | Bolt Thrower |
| 2 | Nocturnus |
| 2 | Warlock |
| 2 | Rage |
| 2 | Assassin |
| 2 | Morgoth |
| 2 | Testament |
| 2 | Sinister |
| 2 | Sacred Reich |
| 1 | Demolition Hammer |
| 1 | Control Denied |
| 1 | Ludichrist |
| 1 | Nifelheim |
| 1 | Blood Feast |
| 1 | Cannibal Corpse |
| 1 | Znowhite |
| 1 | Turbo |
| 1 | Sarcofago |
| 1 | Darkthrone |
| 1 | The Great Kat |
| 1 | Manilla Road |
| 1 | Joe Satriani |
| 1 | EvilDead |
| 1 | Helloween |
| 1 | Carcass |
| 1 | Hitt Man |
| 1 | Racer X |
| 1 | Monstrosity |
| 1 | Mercyful Fate |
| 1 | Possessed |
| 1 | INCUBUS |
| 1 | Sanctuary |
| 1 | Mx |
| 1 | Cryptic Slaughter |
| 1 | Morrisound |
| 1 | Unleashed |
| 1 | Death Angel |
| 1 | Cradle Of Filth |
| 1 | Mortal Sin |
| 1 | Candlemass |
| 1 | Heathen |
| 1 | Riot |
| 1 | Century Media |
| 1 | Yngwie Malmsteens Rising Force |
| 1 | Barren Cross |
| 1 | Stone |
| 1 | L'amours |
| 1 | Hobbs' Angel Of Death |
| 1 | Massacra |
| 1 | Noise |
| 1 | Xentrix |
| 1 | Agony |
| 1 | Cancer |
| 1 | Sabbat |
| 1 | Metal Church |
| 1 | Earache |
| 1 | Protector |
| 1 | Believer And Cynic |
| 1 | Savatage |
| 1 | METAL FORCES |
| 1 | Kreator And Rage |
| 1 | Megadeth |
| 1 | Queensrÿche |
| 1 | Combat Records |
| 1 | Vendetta |
| 1 | Tankard And Deathrow |
| 1 | Anacrusis |
| 1 | Accu§er |
| 1 | Gorguts |
| 1 | Deicide |
| 1 | Suicidal Tendencies |
| 1 | Toxik |
| 1 | SINDROME |
| 1 | Nuclear Blast |
| 1 | Bathory |
| 1 | E-x-e |

Show all bands

Friends


deranged666