nuclearthrasher666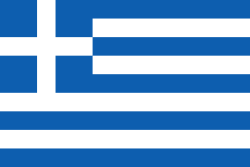 About
Tell us about yourself:

I am a thrashing metalhead from Greece . Beside thrash I am into underground death metal, Doom, stoner , black... Anything good and original .

What's your reason for joining tshirtslayer?:

Do you goto any festivals or shows?:

I am not a big fan of festival . Nothing better than a live in a club where you can have a contact with the band . But I have been to Sonisphere fest 2010 ( BIG 4),Rockwave 2007,2011,2012.

Favourite album ?:

Favourite albums 1) South of Heaven/Reign in Blood . 2) Master of Puppets/Ride the Lighting . 3) Arise/ Beneath the Remains . 4) The Legacy/New Order . 5) Those Once Loyal

How did you find out about TShirtSlayer? :

Searching for slayer t shirts...
Last logged in

1 hour 34 min ago

Member for

4 years 8 months

Upload stats

| Count | Type |
| --- | --- |
| 33 | TShirt or Longsleeve |
| 13 | Tape / Vinyl / CD / Recording etc |
| 23 | Patch |
| 1 | Other Collectable |
| 2 | Hooded Top |
| 3 | Battle Jacket |

Upload trade status

| Count | Type |
| --- | --- |
| 2 | Trade Only |
| 73 | Not for sale or trade |

Bands uploaded

| Count | Band |
| --- | --- |
| 9 | Slayer |
| 7 | Dead Congregation |
| 6 | Sepultura |
| 6 | Kaamos |
| 6 | Cruciamentum |
| 5 | Immolation |
| 5 | Mortuary Drape |
| 4 | Sodom |
| 4 | Ravencult |
| 4 | Bolt Thrower |
| 3 | Down |
| 3 | Testament |
| 3 | Grave Miasma |
| 3 | Antediluvian |
| 3 | Venom |
| 2 | Morbid Angel |
| 2 | Iron Maiden |
| 2 | Dark Angel |
| 2 | Incantation |
| 2 | Heresiarch |
| 2 | TEITANBLOOD |
| 2 | Obliteration |
| 2 | Witchrist |
| 2 | Rotting Christ |
| 2 | Necromantia |
| 2 | Entombed |
| 2 | Sarcofago |
| 2 | Asphyx |
| 1 | Kawir |
| 1 | Chaos Baphomet |
| 1 | Disharmony |
| 1 | The Unconfessed |
| 1 | Καταχνια |
| 1 | Kαταχνια |
| 1 | Poison (GER) |
| 1 | Discharge |
| 1 | Anti-Cimex |
| 1 | Diocletian |
| 1 | Exodus |
| 1 | Morbid Saint |
| 1 | Sacred Reich |
| 1 | Heaven & Hell |
| 1 | Celtic Frost |
| 1 | Poison |
| 1 | Metallica |
| 1 | Varathron |

Show all bands

Friends


dubtribe, nikitas, metal_thrashing_dad, NISSE666, gloriousdeath