metalmck777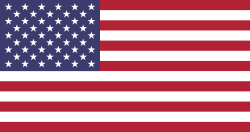 About
Tell us about yourself?:

The name is Cameron. From Northern Idaho, currently residing in Spokane, Washington. Drywall taping metalhead that loves every subgenre of metal. Athiest, 20 years old. Nature. That shit.

-------------------Wantlist-----------------------

Well, I thought I had finished collecting patches for my jacket, I was wrong. Here's my want list (in order of most to least wanted):
!!!!!!!IMMOLATION DAWN OF POSSESSION VINTAGE PATCH!!!!!!!
Death Spiritual Healing Original patch
Bolt Thrower Cenotaph vintage patch
Iced Earth - Night Of The Stormrider original patch
Death Angel Act 3 patch
Sepultura Schizophrenia patch
Nuclear Assault Survive patch
Coroner Three Heads patch
Celtic Frost Morbid Tales patch
Exciter Long Live The Loud or logo patch
Diamond Head Borrowed Time patch
Dismember Like an Everflowing Stream
Agalloch logo patch
Praying Mantis vintage patch
Onslaught The Force vintage patch
Infernal Majesty None Shall Defy triangle bootleg patch
Atrophy Socialised Hate
Master patch
Exodus Bonded By Blood vintage patch
Dio Holy Diver vintage patch

What's your reason for joining tshirtslayer?:

To get patches, sell patches, meet other metalheads.

Do you goto any festivals or shows?:

Many. I go to a shit ton of shows because other than metal, I have no life. :P
Black Sabbath
Anthrax X3
Testament
Death Angel x2
Deicide
Broken Hope
Necronomicon
Skeletonwitch
The Black Dahlia Murder
Fallujah
Raven x2
Diamond Head
Slipknot x2
Rob Zombie
Black Label Society x 2
Hatebreed x 2
All That Remains x8
Volbeat x8
Baroness
Airborne
Grand Funk Railroad
REO Speedwagon
Rod Stewart
Deftones
Trivium
Lamb Of God
In Flames
Alice In Chains
Janes Addiction
Coheed and Cambria
Halestorm
Onslaught
Artillery
Striker
Machine Head x3
Sevendust x3
Suffocation
Exhumed
Jungle Rot
Rings Of Saturn
Havok
Crobot
Septicflesh
Moonspell
Deathstars
Entombed A.D.
Hate Eternal
Black Crown Initiate
Disentomb
Suicidal Tendencies
Ghost
Inquisition
Visceral Disgorge
Seeker
If you're in the Spokane area and are going to a show, feel free to message me!!!

Favourite album ?:

My five desert island albums are: Megadeth - Rust In Peace, Pink Floyd - Animals, Emperor - In The Nightside Eclipse, Opeth - Blackwater Park, and Slipknot - Iowa. Those are pretty close to perfect in my opinion.

Which bands are you into?:

How did you find out about TShirtSlayer? :

Youtube. I think I first heard of it because of thrashmetal1983's battle jacket video.
Upload stats

| Count | Type |
| --- | --- |
| 19 | Patch |
| 8 | Battle Jacket |

Upload trade status

| Count | Type |
| --- | --- |
| 3 | Trade Only |
| 3 | Sale or Trade |
| 2 | Sale only |
| 19 | Not for sale or trade |

Bands uploaded

| Count | Band |
| --- | --- |
| 11 | Megadeth |
| 8 | Iron Maiden |
| 8 | Judas Priest |
| 8 | Black Sabbath |
| 7 | Sodom |
| 6 | Opeth |
| 6 | Slayer |
| 6 | Obituary |
| 6 | Sepultura |
| 5 | AC/DC |
| 5 | Motörhead |
| 5 | Cannibal Corpse |
| 5 | Blind Guardian |
| 5 | In Flames |
| 4 | Anthrax |
| 4 | Death |
| 4 | Metallica |
| 4 | Tankard |
| 4 | Voivod |
| 4 | Ghost |
| 4 | Venom |
| 4 | Pestilence |
| 4 | Kreator |
| 4 | Onslaught |
| 4 | Deicide |
| 3 | Exodus |
| 3 | Carcass |
| 3 | Suffocation |
| 3 | Municipal Waste |
| 3 | Death Angel |
| 3 | Celtic Frost |
| 3 | Coroner |
| 3 | Testament |
| 3 | Misfits |
| 3 | Overkill |
| 3 | D.R.I. |
| 3 | Dark Funeral |
| 3 | Dio |
| 3 | Nuclear Assault |
| 3 | Down |
| 3 | Lamb Of God |
| 3 | Warbringer |
| 3 | Immortal |
| 3 | Mercyful Fate |
| 3 | Pantera |
| 3 | Machine Head |
| 3 | Sevendust |
| 3 | Destruction |
| 3 | Toxic Holocaust |
| 3 | Volbeat |
| 3 | Morbid Angel |
| 3 | Pink Floyd |
| 3 | Bathory |
| 3 | Behemoth |
| 3 | Sacred Reich |
| 3 | Possessed |
| 3 | Children Of Bodom |
| 3 | Slipknot |
| 2 | Nile |
| 2 | Trivium |
| 2 | At The Gates |
| 2 | King Diamond |
| 2 | Burzum |
| 2 | Suicidal Tendencies |
| 2 | Candlemass |
| 2 | Amon Amarth |
| 2 | Led Zeppelin |
| 2 | Avenged Sevenfold |
| 2 | Sabaton |
| 2 | HammerFall |
| 2 | Dark Angel |
| 2 | Benediction |
| 2 | Iced Earth |
| 2 | Black Label Society |
| 2 | Demolition Hammer |
| 2 | S.O.D. |
| 2 | Mayhem |
| 2 | Emperor |
| 2 | Cradle Of Filth |
| 2 | System Of A Down |
| 2 | Tool |
| 2 | Soilwork |
| 1 | Hatebreed |
| 1 | Gorguts |
| 1 | Hellhammer |
| 1 | Vader |
| 1 | Watain |
| 1 | Annihilator |
| 1 | Bolt Thrower |
| 1 | Autopsy |
| 1 | Forbidden |
| 1 | Mastodon |
| 1 | Heathen |
| 1 | Arch Enemy |
| 1 | Raven |
| 1 | Korn |
| 1 | Metal Church |
| 1 | Morbid Saint |
| 1 | Sarcofago |
| 1 | Decapitated |
| 1 | Alice In Chains |
| 1 | Belphegor |
| 1 | Necrophagist |
| 1 | Flotsam And Jetsam |
| 1 | Airbourne |
| 1 | Hellyeah |
| 1 | Razor |
| 1 | Soulfly |
| 1 | Rob Zombie |
| 1 | Ozzy Osbourne |
| 1 | Spongebob |
| 1 | Corrosion Of Conformity |
| 1 | Asphyx |
| 1 | Beatles |
| 1 | Immolation |
| 1 | Saxon |

Show all bands

Last logged in

2 months 2 weeks ago

Member for

6 years 8 months

Is following...


headbangingmadness, DoctorDeath, sfusyron, Megazero, ercoke pasa de todo, toxikdeath06, metalmck777, victimOfdeatH, PanzerHammer, danieldeath, ThrashMetal1983, JTYMETAL1994, EisbeinEisbein, Nater90, Vomitus