Graffux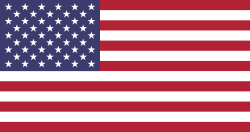 About
Tell us about yourself?:

Age 46, been into metal and shirt collecting since I was 13. play in 3 bands, Lasanche, Butchered Saint, and Cheese Grater Masturbation

What's your reason for joining tshirtslayer?:

I've been collecting shirts for about 30 years

Do you goto any festivals or shows?:

Which bands are you into?:

How did you find out about TShirtSlayer? :

Last Seen Wearing

I have not marked anything as currently worn yet! sorry!
Upload stats

| Count | Type |
| --- | --- |
| 226 | TShirt or Longsleeve |
| 36 | Tape / Vinyl / CD / Recording etc |
| 4 | Pin / Badge |
| 39 | Other Collectable |
| 4 | Hooded Top |

Upload trade status

| Count | Type |
| --- | --- |
| 1 | Trade Only |
| 80 | Sold |
| 27 | Sale or Trade |
| 201 | Not for sale or trade |

Bands uploaded

| Count | Band |
| --- | --- |
| 27 | Carcass |
| 18 | Death |
| 15 | Slayer |
| 14 | Morbid Angel |
| 13 | Voivod |
| 12 | Broken Hope |
| 12 | Cannibal Corpse |
| 12 | Napalm Death |
| 11 | Obituary |
| 9 | Necrovore |
| 8 | Immolation |
| 8 | Macabre |
| 7 | Pestilence |
| 7 | Deicide |
| 7 | Suffocation |
| 6 | Dripping |
| 6 | Gwar |
| 6 | Possessed |
| 6 | Devourment |
| 4 | Nocturnus |
| 4 | Dying Fetus |
| 3 | Sepultura |
| 3 | Skinless |
| 3 | Devastation |
| 3 | Metallica |
| 3 | Sacred Reich |
| 3 | Internal Bleeding |
| 3 | Grave |
| 3 | Vio-Lence |
| 3 | W.A.S.P. |
| 3 | Dead Horse |
| 3 | Entombed |
| 3 | Kreator |
| 3 | Impaled |
| 2 | Raven |
| 2 | Dysmetria |
| 2 | Hellhammer |
| 2 | Blaspherian |
| 2 | Venom |
| 2 | Fleshgrind |
| 2 | Unleashed |
| 2 | Godflesh |
| 2 | Anal Blast |
| 2 | S.O.D. |
| 2 | Celtic Frost |
| 2 | Asphyx |
| 2 | Atrocity |
| 2 | EMBALMER |
| 2 | S.a. Slayer |
| 2 | Excel |
| 2 | Bathory |
| 2 | The Exploited |
| 2 | Vomit Remnants |
| 2 | Terrorizer |
| 2 | Dark Angel |
| 2 | Lividity |
| 2 | Dethklok |
| 2 | Sadus |
| 1 | Probot |
| 1 | Hypocrisy |
| 1 | Pungent Stench |
| 1 | Forbidden |
| 1 | CheeseGrater Masturbation |
| 1 | Gorguts |
| 1 | Embrionic Death |
| 1 | Goreaphobia. Hexx |
| 1 | Soothsayer |
| 1 | Aborted |
| 1 | Fat Tub Of Lard Records |
| 1 | Thornspawn |
| 1 | Rotting Corpse |
| 1 | Razorback Records |
| 1 | FEAR |
| 1 | Deity |
| 1 | Death Of Millions |
| 1 | Doom |
| 1 | Nuclear Assault |
| 1 | BloodSpill |
| 1 | Malignancy |
| 1 | Demonic Destruction |
| 1 | Mortality |
| 1 | Sacrilege B.C. |
| 1 | God |
| 1 | S.O..D. Dying Fetus |
| 1 | Insect Warfare |
| 1 | Exit-13 |
| 1 | Alienation |
| 1 | Sodom |
| 1 | Coil |
| 1 | Crippled By Society |
| 1 | Machine Head |
| 1 | Exhumed |
| 1 | Terminal Cheesecake |
| 1 | No Ordinary Outfit |
| 1 | Militia |
| 1 | Hydronic Snowmen |
| 1 | Morbosidad |
| 1 | Sufferance |
| 1 | No Mercy |
| 1 | Morpheus Descends |
| 1 | Stretch Heads |
| 1 | Forged In Gore |
| 1 | Mutation |
| 1 | Goreaphobia |
| 1 | Sacrifice (Can) |
| 1 | Dark Reign |
| 1 | Marduk |
| 1 | Cerebral Incubation |
| 1 | Cathedral |
| 1 | Emperial Massacre |
| 1 | Syrus |
| 1 | Hexx |
| 1 | Nuclear Blast Records |
| 1 | Fear Factory |
| 1 | Broken Bones |
| 1 | Euphegenia |
| 1 | God Is Dead |
| 1 | Incantation |
| 1 | Screaming Afterbirth |
| 1 | S. A. Slayer |
| 1 | Demented |
| 1 | Iron Maiden |
| 1 | Rotting Christ |
| 1 | Las Vegas Death Fest |
| 1 | Pyrexia |
| 1 | Cemetery Urn |
| 1 | Demolition Hammer |
| 1 | Butchered Saint |
| 1 | Corpse Gristle |
| 1 | Dismember |
| 1 | Nocturnus A.D. |
| 1 | Decrepit Birth |
| 1 | Cancer |
| 1 | Anal Cunt |
| 1 | Perdition Temple |
| 1 | Autopsy |
| 1 | Morgoth |
| 1 | All That Remains |
| 1 | SINTURY |
| 1 | Bolt Thrower |
| 1 | Blood Spill |
| 1 | Nunslaughter |
| 1 | Incest |
| 1 | Lethal Aggression |
| 1 | Misfits |
| 1 | Vindicator |
| 1 | Alabama Thunderpussy |
| 1 | Exhorder |
| 1 | Mayhem |
| 1 | Paradise Lost |
| 1 | Disfigurement |
| 1 | Boltthrower |
| 1 | Kataklysm |
| 1 | Hallows Eve |
| 1 | Sarcofago |
| 1 | Kill Everything |
| 1 | Old School Metal |
| 1 | Goatwhore |

Show all bands

Last logged in

1 hour 28 min ago

Member for

2 years 6 months

Is following...

No friends added/following