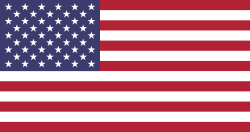 Deathtattooguy
Primary tabs
Trade history
2 pending seller/trader reviews
1 great seller/trader reviews
4 items received from others.
More info click here
About
Tell us about yourself?:

From Wilmington Delaware USA.
Born in the 70's
Raged in the 80's
still raging baby!!
Been collecting t shirts off and on since 1986.
Buy/sell/trade is a lifestyle for me. It goes far beyond a hobby.
Favorite styles of Metal are NWOBHM,Classic,Black/Speed,Black/Thrash,Thrash,Death,Doom,(Candlemass style) and Power Metal
started this account about 6 years ago and decided to resurrect it because social media has become insufferable these days. I needed another outlet. Perfect to have.

WANT LIST:
My want list is very short:
Sodom 'Better Off Dead' official back patch
Sodom 'In The Sign Of Evil' official back patch
Morbid Angel 'Covenant' official back patch
Destruction 'Mad Butcher' official back patch
Venom 'Welcome To Hell' vintage back patch(no blue border)
Darkthrone 'Fuck Off And Die' official woven patch
Toxic Holocaust/Inepsy split vinyl limited 1000 from Tankcrimes
Iron Maiden 'Brave New World' 2011 version
Suicidal Tendencies 'Feel Like Shit' official back patch

Searching for list that never ends: Sodom,Venom,Maiden,Priest stuff,but mainly Sodom

What's your reason for joining tshirtslayer?:

Check out what's going on around the world with rare t shirts and patches. Nice to see very rare stuff of all variety. Buy/sell/trade mainly pins,buttons,patches and back patches

Do you goto any festivals or shows?:

Maryland Death Fest and 70,000 Tons of Metal. Keep it True,Hell's Heroes,Metal Immortal Fest,Frost & Fire,Legions of metal

Which bands are you into?:

How did you find out about TShirtSlayer? :

A buddy of mine was showing me some Death related items that people have collected.
Member for

6 years 7 months

Last logged in

7 hours 13 min ago