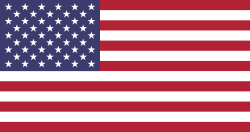 alidavidson
Primary tabs
About
Tell us about yourself?:

Metalhead from Chicago, IL. First show was on August 19, 1992 witnessing the Complete Control Tour which featured Malevolent Creation, Cannibal Corpse, Obituary, and Agnostic Front at the Vic Theater. It was the start of many memorable metal shows and fests spanning 30 years through 14 countries.

Lately spinning Morbid Angel, Death, Suffocation, Sinister, Decrepit Birth, Abigor, Pungent Stench, Deicide, Dismember, Carcass, At The Gates, Decapitated, Grave, Unleashed, Monstrosity, Absu, Enslaved, Emperor, Bolt Thrower, The Crown, Danzig, Dimmu Borgir, early Maiden, Katatonia, Luciferion, Ozzy, and many others!!

Am liebsten höre ich Metal-Musik, Klassiche Rock und Elektronische Musik. Mir gefällt neben der Energie der Live-Konzerte auch, dass die Liedtexte eine gute Stimmung verbreiten. Insbesondere die Metal-Musik hat mich schon auf viele spirituelle Reisen rund um die Welt geführt: Australien, Polen, Frankreich, Deutschland, Österreich, Vereinigtes Königreich, Spanien, Portugal, Italien, Belgien, Niederlande, Kanada, Slowenien, Schweiz, und in mehr als 50 Städte in den Vereinigten Staaten. Auf den Festivals fühlt man sich mit den Menschen die ebenfalls die schönsten Momente der Metalmusik genießen sehr verbunden. Von 2015 bis 2022 traf ich Freunde aus 20 verschiedenen Ländern auf einem Metal Festival in Westslowenien welches MetalDays heißt. Das ist etwas das ich bisher noch nie erlebt habe! Meine Lieblingsmusik höre ich überall: zu Hause im Keller oder Garage, im Park, im Auto, im Motorrad, manchmal bei der Arbeit, und sogar beim Zahnarzt. In letzter Zeit höre ich am liebsten Blue Öyster Cult, Seals & Croft, Beyond Dawn (aus Norwegen), Paul Simon, Ziggy Marley, und den Soundtrack zu Slumdog Millionär.

Entire CD collection located here: https://www.discogs.com/user/alidavidson/collection

I've been wearing a battlevest for over 20 years and it tells a story if you look closely observing various patches. Same goes for t-shirts.

What's your reason for joining tshirtslayer?:

Spread the word of rare metal clothing and exchange with collectors.

Do you goto any festivals or shows?:

W:O:A (2008), Hellfest (2010), MetalDays (2014, 2015, 2016, 2017, 2018, 2019, 2022), Ozzfest (Milton Keynes, UK 1998) in Europe. Milwaukee Metal Fest (1994, 1995, 1996, 1997, 1998, 1999, 2003), Maryland Death Fest (2007, 2010, 2011, 2012), Ozzfest (Chicago 1997 & 2005), Thrash of the Titans (San Francisco 2001), Lollapalooza (Chicago 2009), Death Metal Mayhem Festival (Chicago 1994), Midwest Metal Fest (Chicago 1995), Gigantour (Chicago 2013), Deathstock (New York City 1997), March Metal Meltdown (New Jersey 2000, 2001, 2002), Louder Harder Faster Festival (Allentown, PA 2005), Summer Slaughter Tour (Milwaukee 2009), ProgPower USA (Atlanta 2001 & 2011), Gathering of the Bestial Legion Festival (Los Angeles 2003) in the states. Soundwave Festival Australia XV (2015), 300+ shows/concerts in the U.S., Canada, Australia, and 11 countries around Europe.

Favourite album ?:

Morbid Angel - Altars of Madness

Which bands are you into?:

How did you find out about TShirtSlayer? :

Through a few Austrian friends.
Member for

4 years 8 months

Last logged in

2 weeks 4 days ago