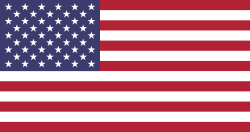 1162pvnguyen_1227
Primary tabs
Trade history
This member does not yet have any sent trade reviews/history
About
Tell us about yourself?:

Mixed-race Northeast Asian, male, 25 years old.
I am mostly a black metal/death metal kind of guy. Death to false metal!

Grew up with metal music since childhood and started collecting metal band shirts since 2015.

What's your reason for joining tshirtslayer?:

To seek out some metal band shirts, showing off my and seeing others' collection, and make some more metalhead friends.

Do you goto any festivals or shows?:

I am mostly a busy person but I will try to go within my schedule.

Favourite album ?:

Dissection - The Somberlain, Marduk - Nightwing, Marduk - Frontschwein, Behemoth - The Apostasy, Sarcófago - I.N.R.I., Impaled Nazarene - Ugra-Karma, Bathory - Blood Fire Death, Bestial Warlust - Vengeance War 'till Death, Nine Treasures - Wisdom Eyes

Which bands are you into?:

How did you find out about TShirtSlayer? :

Out of random coincidence while surfing the Internet.
Member for

7 years 1 week

Last logged in

4 weeks 1 day ago