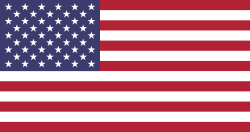 wingsofjudas
Primary tabs
Trade history
This member does not yet have any sent trade reviews/history
About
Tell us about yourself?:

Heavy metal homesteader in Northern Minnesota. I also do art and write stuff, see it all on wingsofjudas.com.

What's your reason for joining tshirtslayer?:

See cool band stuff, share cool band stuff, enjoy like minds!

Do you goto any festivals or shows?:

I was out of the concert scene for a decade due to life obligations, financial limitations, etc. Starting in 2014 I've been trying to make it folk metal stuff that comes through Minneapolis (about 3.5 hours from our homestead North of Duluth) with my spouse and young son. To date we've seen:

Eluvietie (twice, once with VIP passes)
Korpiklaani
Metsatoll
Trollfest
The Agonist
Ensiferum
Tyr

Before that I've been to Therion, Nightwish, Ozzy (twice), Marilyn Manson, Cradle of Filth, and a bunch of other shit.

We're hoping to make a family pilgrimage to Wacken some day when the kid's older, if we can find someone to take care of the farm while we're gone.

Which bands are you into?:

How did you find out about TShirtSlayer? :

Looking for patches and stumbled across it.
Member for

8 years 6 months

Last logged in

6 years 9 months ago