trustkill666
Trade history
1 items received from others
This member does not have any trade history.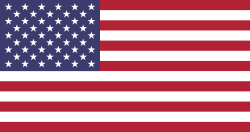 About
Tell us about yourself?:

From Texas, collecting battle vests and shirts for about 15 yrs., Favorite band: Black Sabbath
Mostly listen to doom and death.

What's your reason for joining tshirtslayer?:

Do you goto any festivals or shows?:

Would love to visit overseas to one of those great festivals.

Which bands are you into?:

How did you find out about TShirtSlayer? :

Last Seen Wearing

I have not marked anything as currently worn yet! sorry!
Upload stats

| Count | Type |
| --- | --- |
| 5 | Patch |
| 3 | Battle Jacket |

Upload trade status

| Count | Type |
| --- | --- |
| 8 | Not for sale or trade |

Bands uploaded

| Count | Band |
| --- | --- |
| 2 | Black Sabbath |
| 2 | Never Forget |
| 2 | Converge |
| 2 | Pallbearer |
| 2 | Dopethrone |
| 1 | The Gate |
| 1 | Red Spektor |
| 1 | Doom Life |
| 1 | Misfits |
| 1 | Nile |
| 1 | Reanimator |
| 1 | Judas Priest |
| 1 | Chvrch Bvrner |
| 1 | Testament |
| 1 | Autopsy |
| 1 | Tankard |
| 1 | Twin Peaks |
| 1 | Electric Wizard |
| 1 | Michael Myers |
| 1 | Six Feet Under |
| 1 | Doom |
| 1 | Kyuss |
| 1 | Doom Riders |
| 1 | Asphyx |
| 1 | I Wanna Believe |
| 1 | Bloodbath |
| 1 | Decapitated |
| 1 | Zeke |
| 1 | The Riverboat Gamblers |
| 1 | Orange Goblin |
| 1 | Hellraiser |
| 1 | D.R.I. |
| 1 | Hooded Menace |
| 1 | Acid Witch |
| 1 | Slayer |
| 1 | Darkthrone |
| 1 | Friday The 13th |
| 1 | Corrosion Of Conformity |
| 1 | Cough |
| 1 | Ahab |
| 1 | Obituary |
| 1 | Bathory |
| 1 | Rawhead Rex |
| 1 | Crowbar |
| 1 | Windhand |
| 1 | Witchcraft |
| 1 | Carcass |
| 1 | Cannibal Corpse |
| 1 | Gremlins |
| 1 | Samhain |
| 1 | The Well |
| 1 | Red Fang |
| 1 | Dissection |
| 1 | Danzig |
| 1 | Lost Boys |
| 1 | Helmet |
| 1 | Uncle Acid & The Deadbeats |
| 1 | Conan |
| 1 | Amon Amarth |
| 1 | Municipal Waste |
| 1 | Lord Of Illusion |
| 1 | Kvelertak |
| 1 | The Shining |
| 1 | Mothership |
| 1 | The Exorcist |
| 1 | Iron Maiden |
| 1 | Dark Funeral |
| 1 | Midnight Meat Train |
| 1 | Sleep |
| 1 | Coroner |
| 1 | Toke |
| 1 | Bongzilla |
| 1 | Pantera |
| 1 | Metallica |
| 1 | Candyman |
| 1 | The Thing |
| 1 | YOB |
| 1 | Salems Pot |
| 1 | Morbid Angel |
| 1 | Exodus |
| 1 | Motel Hell |
| 1 | Charles Bronson |
| 1 | Uncle Acid |
| 1 | Beastmaker |
| 1 | WWF |
| 1 | Possessed |
| 1 | Immortal |
| 1 | 49ers |
| 1 | Tony Iommi |
| 1 | Haunt |
| 1 | Witchthroat Serpent |
| 1 | Death |
| 1 | Hypocrisy |
| 1 | Kreator |
| 1 | Dwarves |
| 1 | Killer Be Killed |
| 1 | Drakulas |
| 1 | Deicide |
| 1 | King Diamond |
| 1 | Type O Negative |

Show all bands

Last logged in

1 year 9 months ago

Member for

2 years 7 months

Is following...


jeg86