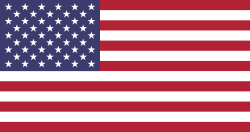 ThomasThrash
Primary tabs

ThomasThrash
is a TSS Supporter!

Trade history
2 pending seller/trader reviews
14 great seller/trader reviews
1 neutral seller/trader reviews
34 items received from others.
More info click here
About
Tell us about yourself?:

15 year old metalhead dude from California Bay Area. My name is Thomas. Was introduced to metal when I was 2 by my dad and loved it ever since. Mostly into thrash (I love finding obscure thrash bands) (I also especially like Russian thrash) & some death but also many other subgenres. It's great to share my ever-growing collection and see other's as well. I'm currently working on my first battle jacket. Other hobbies I'm into are: R/C crawling, cleaning creeks, collecting crappy movies, coin collecting, and mtb. \m/ Thrash 'til Death \m/

Founder of Crying For Death Patches.

Death to elitism in metal.

I don't log in on Tuesdays, Thursdays, and Saturdays.

***PLEASE CONSIDER CHECKING MY "WANTED" LIST BELOW, WANTED TAB ABOVE, AND WANTED POST***

W A N T E D:

=================SHIRTS=================

- Aspid Metal Race Shirts
- E-X-E Shirts
- Animosity (Colorado) Shirts
- Shah shirts I don't have
- Gothic Slam Just A Face In The Crowd Shirt (Made by Critical Madness Prods)
- Other Gothic Slam Shirts
- Target Master Project Genesis Vintage Tour Shirt
- Vintage Cyclone Temple Shirts
- Hard To Find Blood Incantation Shirts and Longsleeves

================PATCHES================

- See WANTED post and wanted tab above for more please :)

- Aspid Shaped Patch Made By Destruktionshop.de
- Demolition Hammer Blue Border Necrology Patch
- Pestilence 1990 Blue Grape Merch Consvming Inpvlse Patch
- Shah Vintage Soviet Era pin
- Massacre From Beyond 4 x 4 Woven Bootleg Patch
- Cyclone Brutal Destruction 4 x 4 Patch
- ALL SLAYER VTG PRINTED PATCHES!

=================PINS=================

- Shah Beware Soviet Era Enamel Pin

=================MISC.=================

- Any Animosity (Colorado) stuff
- Most Shah stuff
- Most Aspid Stuff
- Most Cyclone Temple stuff

======================================

*I'm into more bands but I maxed out the capacity of that tab.

Here's my Metallum account: https://www.metal-archives.com/users/Thrashin
I'm a bit new there. haha

Reliable sellers I've bought from on TSS: zilin (x4), samael6666 (x4), BHMOXM (x3), Music4u (x2), Skygge (x1), ArchdukeOddity (x1), Angel Medina (x1), headbangingmadness (x1), MetalSinceDay1 (x1), KleptoSkuld (x1), Bruce (x1), bucci (x1),

Reliable non-TSS sellers I've bought from: The Metalhead Box, RazorRay (x2), mextrimista (x1), Heavy Metal Merchant (x1), Dark Descent Records (x1), Warlord Clothing (x1), and many more...

Reliable buyers I've sold to: ButchCT (x2), Dach (x2), bucci (x1), tgiesel14 (x1), Eknim (x1), Dirtbubbleheadbanger (x1),

Reliable traders I've traded with: samael6666 (x1), bucci (x1), Shatafaker666 (x1),

What's your reason for joining tshirtslayer?:

To buy some patches from some dude.

Do you goto any festivals or shows?:

- 2/8/2020 Soulfly and Toxic Holocaust + Local Support @ The Phoenix Theater, Petaluma (My first show ever!)

Favourite album ?:

Metallica - Ride The Lightning (1984)

Which bands are you into?:

How did you find out about TShirtSlayer? :

Looking for a Fog of War patch.
Member for

1 year 9 months

Last logged in

22 min 8 sec ago