Rosesfrompens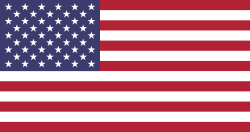 About
Tell us about yourself?:

I haven't been into metal for too long (only about 4 years) but i love the music and playing it on guitar and bass along with modding both instruments.

What's your reason for joining tshirtslayer?:

Patches and what everyone else is here for aka Bolt Thrower merch

Do you goto any festivals or shows?:

I have seen Slayer, Metallica, Anthrax, Toxic Holocaust x2, Municipal Waste, Haunt, Ghost, Kiss, Morbid Angel, Cannibal Corpse, Buckethead, Judas Priest, Uriah Heep, Power Trip x2, Creeping Death x2, Summer Slaughter 2019, Okilly Dokilly, Mac Sabbath, Mastodon, Gloryhammer, Gwar, Sacred Reich, Midnight, Abbath, Obituary, runescarred, Black thorn halo, exmortus, hellfire, and death angel.

Favourite album ?:

Three way tie between nightmare logic by power trip, Beyond Hell by GWAR, a leap of faith by Season Of Ghosts

Which bands are you into?:

How did you find out about TShirtSlayer? :

Was searching for an Anthrax Judge Death patch which then evolved into looking for the same thing as everyone else on this site, Bolt Thrower merch.
Upload stats

| Count | Type |
| --- | --- |
| 27 | TShirt or Longsleeve |
| 6 | Tape / Vinyl / CD / Recording etc |
| 6 | Pin / Badge |
| 30 | Patch |
| 6 | Other Collectable |
| 9 | Battle Jacket |

Upload trade status

| Count | Type |
| --- | --- |
| 2 | Trade Only |
| 28 | Sale or Trade |
| 54 | Not for sale or trade |

Bands uploaded

| Count | Band |
| --- | --- |
| 15 | Municipal Waste |
| 15 | Cannibal Corpse |
| 14 | Anthrax |
| 13 | Ghost |
| 13 | Slayer |
| 12 | Metallica |
| 12 | Haunt |
| 11 | Toxic Holocaust |
| 10 | Megadeth |
| 10 | Venom |
| 10 | Morbid Angel |
| 9 | Power Trip |
| 9 | Pantera |
| 7 | Kiss |
| 7 | Bolt Thrower |
| 7 | Lich King |
| 7 | Cattle Decapitation |
| 6 | Death |
| 6 | Black Sabbath |
| 6 | Motörhead |
| 6 | Rammstein |
| 5 | Mastodon |
| 5 | Havok |
| 5 | Bathory |
| 5 | Judas Priest |
| 4 | Midnight |
| 4 | Necrot |
| 4 | Exodus |
| 4 | Misfits |
| 4 | Dio |
| 4 | Okilly Dokilly |
| 4 | AC/DC |
| 4 | Ramones |
| 4 | Gwar |
| 4 | Obituary |
| 4 | Jeff Hanneman |
| 4 | Iron Maiden |
| 3 | Accept |
| 3 | Rob Zombie |
| 3 | Avenged Sevenfold |
| 3 | Buckethead |
| 3 | Gary Holt |
| 3 | Possessed |
| 3 | Sodom |
| 3 | Testament |
| 2 | Against The Grain |
| 2 | Death Angel |
| 2 | Deep Purple |
| 2 | Venom Inc. |
| 2 | Scorpions |
| 2 | Mercyful Fate |
| 2 | Nekrogoblikon |
| 2 | Carnifex |
| 2 | Skinless |
| 2 | BEASTIE BOYS |
| 2 | Gloryhammer |
| 2 | Sacred Reich |
| 2 | Creeping Death |
| 2 | Type O Negative |
| 2 | Mötley Crüe |
| 2 | Metal Allegiance |
| 2 | Van Halen |
| 1 | Exhumed |
| 1 | Bio-Cancer |
| 1 | Exmortus |
| 1 | Hellfire |
| 1 | Candlemass |
| 1 | Runescarred |
| 1 | Satan |
| 1 | Twisted Sister |
| 1 | Season Of Ghosts |
| 1 | Devil Master |
| 1 | Slipknot |
| 1 | Sepultura |
| 1 | Disturbed |
| 1 | Deicide |
| 1 | Gojira |
| 1 | Jimi Hendrix |
| 1 | Dan Vadim Von |
| 1 | Æther Realm |
| 1 | Sword |
| 1 | Mac Sabbath |
| 1 | Abbath |
| 1 | Beastmaker |
| 1 | D.R.I |
| 1 | Ghost B.C. |
| 1 | Sammy Hagar |
| 1 | The Sword |
| 1 | Eric Clapton |
| 1 | Evil United |
| 1 | Kreator |
| 1 | ZZ Top |
| 1 | The Ramones |
| 1 | Johnny Cash |

Show all bands

Last logged in

2 hours 8 min ago

Member for

2 years 2 weeks

Is following...


blitz, God_of_emptiness93, Heavy Metal Chemist, SOAD4.0, ButchCT, bucci, Dudes_Mcdougal, Metalmate, tristan_latham, GabeG951, MadButcher1221, Parody Of Society, Hammersmith Roc..., zilin, TRV3Y, NDillon, Patch Amnesty, Uli, Looking into th..., Minty, samael6666, bad_american1992, troops_of_tommorow, Voidcrew, Arkturean