Necro Rican
Trade history
0 items received from others
This member does not have any trade history.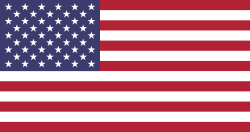 About
Tell us about yourself?:

Unholy Death/Thrash/Black Metal warrior from the very depths of Puerto Rico.

What's your reason for joining tshirtslayer?:

I always surfed this site a long time ago and i found it badass so i decided to join. Also i would like to show my stuff and interact with other metalheads.

Do you goto any festivals or shows?:

International bands that I saw here in the island:

-Skeletonwitch (my very first show)
-Atrocity
-Leave's Eyes
-Anger As Art
-Solstice (the death/thrash band)
-Raven
-Warbringer
-Behemoth
-Abbadon RD (from the Dominican Republic)
-Tendencia (from Cuba)
-Fleshgod Apocalypse
-Nervosa
-Overkill
-Anthrax
-Megadeth
-Gruesome
-Mayhem
-Mindscar
-Vader

Local bands that I saw:

-Organic (formerly called Organic Infest, one of PR's first Death Metal bands) x4
-Calamity x8
-Zafakon x8
-Fullminator x4
-Marrano x7
-Argyle x3
-Sepulchral x2
-Thy Sathan
-Death Legion
-Abismo Nuclear x2
-Los Hijos De La Caña x3
-The Wild Bunch
-Alas Negras x2
-Avandra
-Irrational Though
-Equester
-Doomlord
-Dantesco x2
-Omnifariam x3
-Sacrosent x2
-Dementium x3
-Pandemik x2
-Shotgun
-Damaged x5
-Ongo
-Pacto de Sangre
-Amorphic Pale x2
-Indifference x2
-Martyr's Toungue
-Outbreak Hate x2
-Matriarch x2
-Moths
-Iternia x2

Upcoming events and bands to see:

-Nothing at the moment

I go to events especially local shows frequently and as for festivals, i have only been to local ones and and one of those is the island's greatest metal fest: the Encuentro Metalero Del Este (Eastern Metalhead Metting) held every summer annually.

Favourite album ?:

Hard to choose. There's too many to list. Some of my favorites are Midnight's Satanic Royalty and Sodom's Agent Orange.

Which bands are you into?:

How did you find out about TShirtSlayer? :

Through google and as a external link on wikipedia.
Upload stats

| Count | Type |
| --- | --- |
| 50 | TShirt or Longsleeve |
| 56 | Tape / Vinyl / CD / Recording etc |
| 8 | Pin / Badge |
| 13 | Patch |
| 41 | Other Collectable |
| 14 | Battle Jacket |

Upload trade status

| Count | Type |
| --- | --- |
| 182 | Not for sale or trade |

Bands uploaded

| Count | Band |
| --- | --- |
| 24 | Zafakon |
| 19 | Dantesco |
| 16 | Calamity |
| 15 | Iron Maiden |
| 14 | Behemoth |
| 13 | Bathory |
| 12 | Sepultura |
| 12 | Slayer |
| 12 | Watain |
| 12 | Dementium |
| 11 | Death |
| 11 | Alas Negras |
| 11 | Testament |
| 11 | Mayhem |
| 11 | Vader |
| 10 | Havok |
| 10 | Overkill |
| 10 | Marduk |
| 10 | Revocation |
| 10 | Children Of Bodom |
| 10 | Kreator |
| 10 | Venom |
| 10 | Destruction |
| 9 | AC/DC |
| 9 | Krisiun |
| 9 | Exodus |
| 9 | Desaster |
| 9 | Anthrax |
| 9 | Pantera |
| 9 | Matriarch |
| 8 | Nile |
| 8 | Possessed |
| 8 | Black Sabbath |
| 8 | Immortal |
| 8 | Mercyful Fate |
| 8 | Amon Amarth |
| 7 | Solstice |
| 7 | Thy Sathan |
| 7 | Mindscar |
| 7 | Luzbel |
| 7 | Pestilence |
| 7 | Motörhead |
| 7 | Megadeth |
| 7 | Benediction |
| 7 | Violator |
| 6 | Morbid Angel |
| 6 | Dream Theater |
| 6 | Gruesome |
| 6 | HammerFall |
| 6 | None |
| 6 | Hellhammer |
| 6 | Deströyer 666 |
| 5 | Damaged |
| 5 | Cannibal Corpse |
| 5 | Warbringer |
| 5 | Sodom |
| 5 | Baron Rojo |
| 5 | Omnifariam |
| 5 | Emperor |
| 5 | Organic |
| 4 | Svart |
| 4 | Eos |
| 4 | Midnight |
| 4 | Other Collectable |
| 4 | Severe Mutation |
| 4 | Moon |
| 4 | Candlemass |
| 4 | Fleshgod Apocalypse |
| 4 | Evokador |
| 4 | Drakonis |
| 4 | Judas Priest |
| 4 | Onslaught |
| 4 | V8 |
| 3 | Argyle |
| 3 | Artillery |
| 3 | Severe Mutilation |
| 3 | Utstøtt |
| 3 | Vaal |
| 3 | Paricia's Patience |
| 3 | Outbreak Hate |
| 3 | Marrano |
| 3 | Nervosa |
| 3 | Fullminator |
| 3 | Suffocation |
| 3 | Skeletonwitch |
| 3 | Satanic Warmaster |
| 3 | Bonehunter |
| 2 | Benedictum |
| 2 | Anger As Art |
| 2 | Soulless |
| 2 | Electric Wizard |
| 2 | Moths |
| 2 | Grand Magus |
| 2 | Rust |
| 2 | Abaddon RD |
| 2 | Blood Ceremony |
| 2 | Doomlord |
| 2 | Rammstein |
| 2 | Kingdom Of Misfits |
| 2 | Blood Rapture |
| 2 | Starkill |
| 2 | Darkthrone |
| 2 | Tavú |
| 2 | Dio |
| 2 | Battery |
| 2 | Niohoggr |
| 2 | Massive Destruktion |
| 2 | Autopsy |
| 2 | Deus Inc. |
| 2 | NATUR |
| 2 | Falgar |
| 2 | Wolves In The Throne Room |
| 2 | Iced Earth |
| 2 | Sacrilegio |
| 2 | Dimmu Borgir |
| 1 | Organic Infest |
| 1 | Raven |
| 1 | Tendencia |
| 1 | Bolt Thrower |
| 1 | Cerebral Bore |
| 1 | Leave Scars |
| 1 | Helwulf |
| 1 | Lamb Of God |
| 1 | Draug |
| 1 | Accept |
| 1 | Sister Sin |
| 1 | Susperia |
| 1 | Sanity's Rage |
| 1 | Sabaton |
| 1 | Zwielicht |
| 1 | Athaxia |
| 1 | Atrocity |
| 1 | Rainbow |
| 1 | Mozart |
| 1 | Sylosis |
| 1 | Kaos |
| 1 | HATE ETERNAL |
| 1 | In Infernis Arderet |
| 1 | Sepulchral |
| 1 | Leaves Eyes |
| 1 | Amorphic Pale |
| 1 | Bloodtruth |
| 1 | Black4 |
| 1 | Obscura |
| 1 | Puerto Rico Metal Alliance |
| 1 | Dysmorphic |
| 1 | Terravore |
| 1 | Finntroll |
| 1 | Metal Hammer Magazine |
| 1 | Pacto De Sangre |
| 1 | Death Angel |
| 1 | Holy Moses |
| 1 | Diaboli |
| 1 | Sabbatory |
| 1 | Eternal Breath |
| 1 | Ensiferum |
| 1 | Chufakia |
| 1 | Rhapsody Of Fire |
| 1 | Primal Fear |
| 1 | Angra |
| 1 | NEKROMANTHEON |
| 1 | Judas Iscariot |
| 1 | Beneath |
| 1 | Normalice |
| 1 | Eluveitie |
| 1 | Körgull The Exterminator |
| 1 | Campo-Formio |
| 1 | Hermetica |
| 1 | Sycamore3 |
| 1 | Golpe Devastador |
| 1 | Falkenbach |
| 1 | King Diamond |
| 1 | Deathless |
| 1 | System Of A Down |
| 1 | Hell |
| 1 | The Living Toungue |
| 1 | Annihilator |
| 1 | Leave's Eyes |
| 1 | Satyricon |
| 1 | Burn The Priest |
| 1 | Ramones |
| 1 | Pulguero Metal |
| 1 | Dissection |
| 1 | Pagan Reign |
| 1 | Deathrite |
| 1 | Stromtroopers Of Death |
| 1 | Led Zeppelin |
| 1 | Doble D |
| 1 | Célula |
| 1 | Nocion |
| 1 | Celtic Frost |
| 1 | Alkoholizer |
| 1 | Moonspell |
| 1 | Blood Exile |
| 1 | HamnerFall |
| 1 | Los Hijos De La Caña |
| 1 | Uncreated |
| 1 | Golpe Justo |
| 1 | Opeth |
| 1 | Void Wallets |
| 1 | Sargeist |
| 1 | Noctem |
| 1 | Transmetal |
| 1 | True Metal Lives |
| 1 | Raza Sedentaria |
| 1 | Pandemik |
| 1 | Nokturnal Mortum |
| 1 | Godless |
| 1 | Asphyx |
| 1 | Witness The Arrival |
| 1 | Metallica |
| 1 | Purgatory |
| 1 | Necronemesis |
| 1 | Warriors Of Metal |
| 1 | Indifference |
| 1 | Deep Purple |
| 1 | Aura Azul |
| 1 | Dying Fetus |
| 1 | Jack Neutral |
| 1 | Naglfar |
| 1 | Napalm Death |
| 1 | Taake |
| 1 | Wintersun |
| 1 | Angrboda's Curse |
| 1 | Celtic Tides |
| 1 | The Wild Bunch |
| 1 | Epica |
| 1 | Crystal Viper |
| 1 | Loudness |
| 1 | Grave |
| 1 | Demolition Hammer |
| 1 | Carcass |
| 1 | Zelda |
| 1 | Cavalera Conspiracy |
| 1 | Diamond Ablaze |
| 1 | Janis Joplin |
| 1 | Type O Negative |
| 1 | Putrid Pile |
| 1 | Rhythm Of Fear |
| 1 | Chthonic |
| 1 | Entombed |
| 1 | Rotten Sound |
| 1 | Ancestors Blood |

Show all bands

Last logged in

2 years 7 months ago

Member for

4 years 8 months

Is following...


deathrash666, juanjotec, sepulchral.voice, Hell_Onyx, Corvus Corax, IslandGore, fauzan big, nekkromaniac, Umgo13, PoserDisposer47, Beausieu, Der Todesking, Davidlotoman, atrophythrasher, nexnetherealm, kereealazer, DoctorAMDC, Justicerhodes, kissman