madbutcher
Trade history
1 items received from others.
This member does not have any trade history.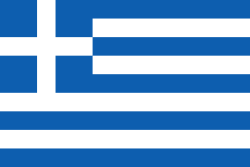 About
Tell us about yourself?:

I am from Athens, Greece. Up The Fucking Irons

What's your reason for joining tshirtslayer?:

show my stuff, see other people's stuff

Do you goto any festivals or shows?:

Which bands are you into?:

How did you find out about TShirtSlayer? :

Last Seen Wearing

I have not marked anything as currently worn yet! sorry!
Last logged in

3 hours 43 min ago

Member for

6 years 5 months

Upload stats

| Count | Type |
| --- | --- |
| 185 | TShirt or Longsleeve |
| 259 | Tape / Vinyl / CD / Recording etc |
| 29 | Patch |
| 51 | Other Collectable |
| 8 | Hooded Top |

Upload trade status

| Count | Type |
| --- | --- |
| 532 | Not for sale or trade |

Bands uploaded

| Count | Band |
| --- | --- |
| 127 | Iron Maiden |
| 15 | Tankard |
| 11 | Exodus |
| 10 | Rotting Christ |
| 10 | Kreator |
| 9 | Slayer |
| 9 | Sodom |
| 9 | Motörhead |
| 8 | Destruction |
| 7 | Sepultura |
| 7 | Saxon |
| 6 | Sacred Reich |
| 6 | Overkill |
| 5 | Cannibal Corpse |
| 5 | Candlemass |
| 5 | Immortal |
| 5 | Obituary |
| 5 | Morbid Angel |
| 4 | Grave Digger |
| 4 | Judas Priest |
| 4 | Municipal Waste |
| 4 | Suffocation |
| 4 | Metallica |
| 4 | Fueled By Fire |
| 4 | Flotsam And Jetsam |
| 4 | Testament |
| 4 | Entombed |
| 4 | Anthrax |
| 4 | Grand Magus |
| 4 | Revenge |
| 4 | Alice Cooper |
| 3 | D.R.I. |
| 3 | Funeral Mist |
| 3 | Nuclear Assault |
| 3 | Mayhem |
| 3 | Deicide |
| 3 | Blind Guardian |
| 3 | AC/DC |
| 3 | Suicidal Angels |
| 3 | Helloween |
| 3 | Heavy Metal |
| 3 | King Diamond |
| 3 | W.A.S.P. |
| 3 | Sabaton |
| 3 | Megadeth |
| 3 | Behemoth |
| 3 | Savatage |
| 3 | Aerosmith |
| 3 | Bathory |
| 3 | Mortician |
| 3 | Ozzy Osbourne |
| 2 | Led Zeppelin |
| 2 | Dying Fetus |
| 2 | Arcturus |
| 2 | NEKROMANTHEON |
| 2 | Asphyx |
| 2 | Nile |
| 2 | Ravencult |
| 2 | Solitude Aeturnus |
| 2 | Death Angel |
| 2 | Whiplash |
| 2 | Onkel Tom |
| 2 | At The Gates |
| 2 | Kaamos |
| 2 | Midnight |
| 2 | Iced Earth |
| 2 | Hypocrisy |
| 2 | Cathedral |
| 2 | Evile |
| 2 | Monstrosity |
| 2 | Rage Against The Machine |
| 2 | Rage |
| 2 | Artillery |
| 2 | Bruce Dickinson |
| 2 | Grave |
| 2 | Infernal Majesty |
| 2 | Pestilence |
| 2 | Hyades |
| 2 | Paradox |
| 2 | UFO |
| 2 | Dimmu Borgir |
| 2 | Twisted Sister |
| 2 | Virgin Steele |
| 2 | Running Wild |
| 2 | My Dying Bride |
| 2 | Dismember |
| 2 | Accept |
| 2 | Mercyful Fate |
| 2 | Wolfsbane |
| 2 | Heathen |
| 2 | Acrophet |
| 2 | Morgoth |
| 2 | Black Sabbath |
| 2 | Cruel Force |
| 1 | Desaster |
| 1 | Warfare |
| 1 | Primordial |
| 1 | Unleashed |
| 1 | Arch Enemy |
| 1 | Reanimator |
| 1 | Sarcofago |
| 1 | Bio-Cancer |
| 1 | Bloody Six |
| 1 | Blazon Stone |
| 1 | Venom |
| 1 | Whitesnake |
| 1 | Dødheimsgard |
| 1 | Black Label Society |
| 1 | Enthroned |
| 1 | Necromantia |
| 1 | Solstice |
| 1 | FN Guns |
| 1 | Ensiferum |
| 1 | Eluveitie |
| 1 | Heavens Gate |
| 1 | Satyricon |
| 1 | Paul Dianno |
| 1 | Nominon |
| 1 | Deathhammer |
| 1 | Dissection |
| 1 | Батюшка |
| 1 | Triptykon |
| 1 | Chronosphere |
| 1 | Gamma Ray |
| 1 | Hysterica |
| 1 | Repugnant |
| 1 | Bewitched |
| 1 | Absu |
| 1 | Bestial Mockery |
| 1 | Darkness |
| 1 | Kiss |
| 1 | Cradle Of Filth |
| 1 | Marduk |
| 1 | Septic Flesh |
| 1 | Battleroar |
| 1 | Paradise Lost |
| 1 | Possessed |
| 1 | Nunslaughter |
| 1 | Ratos De Porão |
| 1 | Slaughter |
| 1 | Sadus |
| 1 | Saint Vitus |
| 1 | Aura Noir |
| 1 | Vader |
| 1 | Carcass |
| 1 | Napalm Death |
| 1 | Lacuna Coil |
| 1 | Mantic Ritual |
| 1 | Mastodon |
| 1 | Wehrmacht |
| 1 | Deströyer 666 |
| 1 | Deeds Of Flesh |
| 1 | Xentrix |
| 1 | Sentenced |
| 1 | Amon Amarth |
| 1 | Ereb Altor |
| 1 | Tiamat |
| 1 | Machine Head |
| 1 | Torment |
| 1 | Pentagram |
| 1 | Dark Funeral |
| 1 | Deathchain |
| 1 | Heaven & Hell |
| 1 | EvilDead |
| 1 | DEVISER |
| 1 | Enforcer |
| 1 | Witchery |
| 1 | Dio |
| 1 | The Haunted |
| 1 | Tarot |
| 1 | Voivod |
| 1 | Wacken |
| 1 | Jag Panzer |
| 1 | Exumer |
| 1 | Mekong Delta |
| 1 | Diablo Blvd |
| 1 | Tardy Brothers |
| 1 | Impaled Nazarene |
| 1 | Katavasia |
| 1 | Alestorm |
| 1 | Atlantean Kodex |
| 1 | Agnostic Front |
| 1 | Benediction |
| 1 | Exciter |
| 1 | Anihilated |
| 1 | Nick Cave |
| 1 | Toxik |
| 1 | Witchburner |
| 1 | F.K.Ü. |
| 1 | Gorgoroth |
| 1 | Nuclear Blast |
| 1 | Bolt Thrower |
| 1 | Rush |
| 1 | Manowar |
| 1 | Toxic Holocaust |
| 1 | Pandemonium |
| 1 | Vektor |
| 1 | Sabbat |
| 1 | Soulfly |
| 1 | Darkthrone |
| 1 | Hirax |
| 1 | Bonded By Blood |
| 1 | Krokus |
| 1 | Exarsis |
| 1 | In Solitude |
| 1 | Avulsed |
| 1 | Death |
| 1 | M.O.D. |
| 1 | Dark Fortress |
| 1 | Nashville Pussy |
| 1 | Kamelot |

Show all bands

Friends


Utter Chaos, Der Todesking, Antonio, Doktor Kananga, nuclearthrasher666, gloriousdeath, Daniel Sodomaniac, meaningless, metal_thrashing_dad, nikitas, NISSE666, Fuggle74