Gorejuicexxx

Gorejuicexxx
is a TShirtSlayer supporter and wields the mighty sword!

Trade history
4 items received from others.
This member does not have any trade history.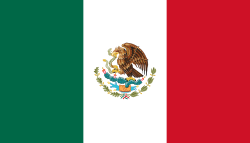 About
Tell us about yourself?:

Im from mexico. Ive been collecting cds and shirts for 19 years.
I listen to old school death metal, doom, black, speed... you name it!
I sing a band called Closure. Its a death/ doom band. We have a record out called Sharing Emptiness.
CHECK US OUT!!

BandCamp : https://officialclosure.bandcamp.com/

Facebook.com/closureofficial

Our cd is out! Order your copy! Support the scene, man! Haha :)

What's your reason for joining tshirtslayer?:

Joining a collectors community :)

Do you goto any festivals or shows?:

Of course... unfortunately shows here in guadalajara are scarce.
But ive seen great bands throughout the years

Which bands are you into?:

How did you find out about TShirtSlayer? :

Last Seen Wearing

I have not marked anything as currently worn yet! sorry!
Last logged in

3 hours 5 min ago

Upload stats

| Count | Type |
| --- | --- |
| 362 | TShirt or Longsleeve |
| 1 | Tape / Vinyl / CD / Recording etc |
| 1 | Other Collectable |
| 2 | Battle Jacket |

Upload trade status

| Count | Type |
| --- | --- |
| 1 | Sale only |
| 365 | Not for sale or trade |

Bands uploaded

| Count | Band |
| --- | --- |
| 36 | Katatonia |
| 10 | Entombed |
| 6 | Dark Tranquillity |
| 6 | Marduk |
| 6 | Darkthrone |
| 6 | Hypocrisy |
| 6 | Morbid Angel |
| 6 | Rotting Christ |
| 5 | Tiamat |
| 5 | The Crown |
| 5 | Bathory |
| 5 | Dismember |
| 5 | Bloodbath |
| 5 | Children Of Bodom |
| 4 | Kampfar |
| 4 | Amorphis |
| 4 | Emperor |
| 4 | Moonspell |
| 3 | Grave |
| 3 | Sentenced |
| 3 | God Dethroned |
| 3 | Autopsy |
| 3 | Satyricon |
| 3 | Samael |
| 3 | Dissection |
| 3 | Venom |
| 3 | Arch Enemy |
| 3 | Opeth |
| 3 | Paradise Lost |
| 3 | Watain |
| 3 | Hellhammer |
| 3 | Necrophobic |
| 3 | Borknagar |
| 3 | Carnage |
| 3 | Susperia |
| 2 | Nasum |
| 2 | Dødheimsgard |
| 2 | Impious |
| 2 | Anaal Nathrakh |
| 2 | Aborted |
| 2 | Sodom |
| 2 | Wolf |
| 2 | Immortal |
| 2 | Lik |
| 2 | Unleashed |
| 2 | Cathedrall |
| 2 | Unanimated |
| 2 | Ulver |
| 2 | Zyklon |
| 2 | Seth |
| 2 | Inquisition |
| 2 | God Macabre |
| 2 | Portrait |
| 2 | Impaled Nazarene |
| 2 | Anorexia Nervosa |
| 2 | Hatesphere |
| 2 | Thyrane |
| 2 | Darkane |
| 2 | Witchery |
| 2 | Sacramentum |
| 2 | Uada |
| 2 | At The Gates |
| 2 | Naglfar |
| 2 | Behemoth |
| 2 | Nirvana |
| 2 | Interment |
| 2 | In Flames |
| 2 | Edge Of Sanity |
| 2 | Callenish Circle |
| 2 | Destruction |
| 2 | Nifelheim |
| 2 | Inferno |
| 2 | Slayer |
| 2 | Soilwork |
| 2 | Necrovation |
| 2 | Enslaved |
| 1 | Kvist |
| 1 | Profanatica |
| 1 | King Diamond |
| 1 | Fleshgod Apocalypse |
| 1 | Glorior Belli |
| 1 | Execration |
| 1 | Resurrection |
| 1 | 3 Inches Of Blood |
| 1 | Akercocke |
| 1 | Wombbath |
| 1 | Darkest Hour |
| 1 | Death |
| 1 | Tortorum |
| 1 | Gorerotted |
| 1 | Necrowretch |
| 1 | Katatoni |
| 1 | Forbidden |
| 1 | Dead Silent Slumber |
| 1 | Evile |
| 1 | Desultory |
| 1 | Blood Red Throne |
| 1 | Repugnant |
| 1 | Nordjevel |
| 1 | Flagellant |
| 1 | Death Angel |
| 1 | Crematory |
| 1 | ...and Oceans |
| 1 | Dimmu Borgir |
| 1 | Gorement |
| 1 | Gardenian |
| 1 | Machetazo |
| 1 | Skeletonwitch |
| 1 | Demolition Hammer |
| 1 | Liber Null |
| 1 | Black Breath |
| 1 | Megaslaugter |
| 1 | Toxic Holocaust |
| 1 | Pentagram (Chile) |
| 1 | Sigh |
| 1 | Degial |
| 1 | Impaled |
| 1 | Dead Congregation |
| 1 | Goatwhore |
| 1 | And Oceans |
| 1 | Necrophagia |
| 1 | Amon Amarth |
| 1 | Illdisposed |
| 1 | Morgoth |
| 1 | Finntroll |
| 1 | Merciless |
| 1 | Lvcifyre |
| 1 | Khaos Dei |
| 1 | Stench |
| 1 | Craven Idol |
| 1 | Excruciate |
| 1 | Blood Mortized |
| 1 | Diabolical Masquerade |
| 1 | Celtic Frost |
| 1 | Imperial |
| 1 | Blood Tsunami |
| 1 | Psycroptic |
| 1 | Fatalist |
| 1 | Entrapment |
| 1 | Sacrilege |
| 1 | Cradle Of Filth |
| 1 | Massacra |
| 1 | Swordmaster |
| 1 | Kreator |
| 1 | The Rotted |
| 1 | Protector |
| 1 | Megaslaughter |
| 1 | Shadows Fall |
| 1 | Bastard Priest |
| 1 | Unconsecrated |
| 1 | Crypt Of Kerberos |
| 1 | Old Funeral |
| 1 | Mayhem |
| 1 | Pestilence |
| 1 | Cattle Decapitation |
| 1 | The Kovenant |
| 1 | Exciter |
| 1 | Vampire |
| 1 | Dark Funeral |
| 1 | Cephalic Carnage |
| 1 | Ending Quest |
| 1 | Razor |
| 1 | Siebenbürgen |
| 1 | Mgła |
| 1 | Ascension |
| 1 | Hooded Menace |
| 1 | Messiah |
| 1 | Aborym |
| 1 | Cryptopsy |
| 1 | Devourment |
| 1 | Krater |
| 1 | To Die For |
| 1 | Possessed |
| 1 | Deserted Fear |
| 1 | Mercyful Fate |
| 1 | Septic Flesh |
| 1 | Dellamorte |
| 1 | Asphyx |
| 1 | Krisiun |
| 1 | Pungent Stench |
| 1 | Demonical |
| 1 | Target |
| 1 | Shrine Of Insanabilis |
| 1 | Impetigo |
| 1 | Cadaver |
| 1 | CARNAL FORGE |
| 1 | Lilitu |
| 1 | Deströyer 666 |
| 1 | Seance |
| 1 | Evocation |
| 1 | Candlemass |
| 1 | Blood Incantation |
| 1 | Epitaph |
| 1 | Gehenna |
| 1 | Vanhelgd |
| 1 | Covenant |
| 1 | Nevermore |
| 1 | Dawn |
| 1 | A Canorous Quintet |
| 1 | Satyricom |
| 1 | October Tide |
| 1 | Death Breath |
| 1 | Pig Destroyer |
| 1 | Novembre |
| 1 | Wolfbrigade |
| 1 | Aura Noir |
| 1 | Warbringer |
| 1 | Eternal Oath |
| 1 | Dew-Scented |
| 1 | Grotesque |
| 1 | The Haunted |
| 1 | Lifeless |
| 1 | Misery Index |
| 1 | Saturnian Mist |
| 1 | Deathspell Omega |
| 1 | Bolt Thrower |
| 1 | GENERAL SURGERY |
| 1 | Die Apokalyptischen Reiter |
| 1 | Mörk Gryning |
| 1 | Carcass |
| 1 | Omnium Gatherum |
| 1 | Napalm Death |
| 1 | Blackevil |

Show all bands

Member for

9 months 2 weeks

Is following...


ForeverInGloom, bucceco, Reldnahc, DeathFuckinMetal, eldragon78, musickcadasofficial, Unjustifiablexi..., coreystevens88, txuko, Zastrozzi, Azagthothed, Morbid-Michael, superbialuxuria_xxx, Carovoivod, Dr. Fill, maanelyst, Clandestine, ChaosRecords, Skarpretteren, misantrhopic, EQA, Desavenencia, Nater90, DoctorDeath, Cult Never Dies, vkok, Special-Tee-666, Blakkheim, doomster71, kakodaimonos, Darkvalerious, Blackrypt