Coleman Perin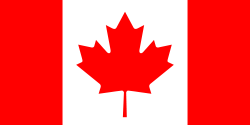 About
Tell us about yourself?:

Lefty guitarist metalhead from Canada obsessed with collecting rare, old and unique patches!, OSDM and OSTM are my ride or die and RIP CHUCK SCHULDINER \m/

WANTED LIST PATCHES:
*****Coroner - Mental Vortex vintage*******
***Death - Human vintage******
***CANCER - DEATH SHALL RISE*****

Users I recommend and have had good deals with:
-music4u
-WARCULT
-Frost_And_Fire
-Bert
-Sadisticsoul666
-Vectrex
-Valittu
-John Christ
-Goatshrine
-Vinnie
-Patito
-Thrashaholic

Users I have had bad trades with:
-Grave Dancer (his account was deleted)
-Dogmatize92 (is probably a good seller he just lost my package and never paid me back)
-Proinsascassidy (Filed a false paypal claim after I had sent him two rare items)

What's your reason for joining tshirtslayer?:

To meet metalehads like myself and score some badass rare and original patches

Do you goto any festivals or shows?:

Sadly, I live in Canada and no one ever comes here so very rarely

Favourite album ?:

Death Metal - Death - The sound of Perseverance, Thrash Metal - Toxik - Think This, Black Metal - Mayhem - Deathcrush, Speed Metal - Holy Terror - Mind Wars

Which bands are you into?:

How did you find out about TShirtSlayer? :

looking for patches/battlejackets

Last Seen Wearing

I have not marked anything as currently worn yet! sorry!
Last logged in

1 month 4 days ago

Member for

2 years 5 months

Upload stats

| Count | Type |
| --- | --- |
| 34 | Patch |
| 2 | Battle Jacket |

Upload trade status

| Count | Type |
| --- | --- |
| 1 | Trade Only |
| 6 | Sold |
| 13 | Sale or Trade |
| 16 | Not for sale or trade |

Bands uploaded

| Count | Band |
| --- | --- |
| 7 | Death |
| 5 | Pestilence |
| 5 | Sepultura |
| 5 | Gorguts |
| 4 | Toxic Holocaust |
| 4 | Atheist |
| 4 | Autopsy |
| 3 | Voivod |
| 3 | Protector |
| 3 | Asphyx |
| 3 | Cancer |
| 3 | Slayer |
| 3 | Cryptic Slaughter |
| 3 | Toxik |
| 3 | Possessed |
| 3 | Onslaught |
| 3 | Benediction |
| 3 | Dismember |
| 3 | RAZOR |
| 3 | Monstrosity |
| 3 | Epitaph |
| 3 | Bolt Thrower |
| 3 | Gutted |
| 2 | King Diamond |
| 2 | Morbid Saint |
| 2 | Sadus |
| 2 | Venom |
| 2 | Megadeth |
| 2 | Malevolent Creation |
| 2 | Pantera |
| 2 | Annihilator |
| 2 | Holy Terror |
| 2 | Destruction |
| 2 | Vektor |
| 2 | Amorphis |
| 2 | Krokus |
| 2 | Exumer |
| 2 | Whiplash |
| 2 | Therion |
| 2 | Sodom |
| 2 | Coroner |
| 2 | Skeletal Remains |
| 2 | Machine Head |
| 2 | Demolition Hammer |
| 2 | Warlord |
| 2 | D.R.I. |
| 2 | Exodus |
| 1 | Artillery |
| 1 | Twisted Sister |
| 1 | Iron Maiden |
| 1 | Tool |
| 1 | Overkill |
| 1 | Nuclear Assault |
| 1 | Exhorder |
| 1 | Atrophy |
| 1 | INCUBUS |
| 1 | Purtenance |
| 1 | Necrophagia |
| 1 | Morbid |
| 1 | Mayhem |
| 1 | Morbid Angel |
| 1 | Flotsam And Jetsam |
| 1 | Slaughter (Can) |
| 1 | Obituary |
| 1 | Nocturnus |
| 1 | Solstice |
| 1 | Children Of Bodom |
| 1 | Motörhead |
| 1 | Morta Skuld |
| 1 | Danzig |
| 1 | Sacrifice |
| 1 | Havok |
| 1 | Thunder Way |
| 1 | Carcass |
| 1 | Insane |
| 1 | Municipal Waste |
| 1 | Misfits |
| 1 | Kreator |
| 1 | Black Sabbath |
| 1 | Metallica |
| 1 | Testament |
| 1 | Dio |
| 1 | Entombed |
| 1 | Anthrax |

Show all bands

Friends


diabolica, N7Thrasher, Gdkb2000, MetalHorror, EmPaLaDoR, the_spell, Ignominious inc..., elixonthewater, Rotten69, Proinsascassidy, bad_american1992, lionofthedesert, skullfist, executioner87, JesperNobbe, Axeman, patito, Nater90, Thrashaholic, John Christ, Morbideath, Coleman Perin, Frost_and_fire, Maniac, oldschoolbogi, NEC, meave90, Guy_BP, Vectrex, Bert, Turkey-man, Vinnie, shapeshifter, Goatshrine