ChocolatCakeMix

ChocolatCakeMix
is a TShirtSlayer supporter and wields the mighty sword!

Trade history
3 items received from others
This member does not have any trade history.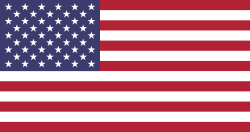 About
What's your reason for joining tshirtslayer?:

Just really like seeing and sharing metal merch (mostly patches) with others!

Do you goto any festivals or shows?:

I go to shows when I can, but not as often as some others. I probably average one show every 2 or 3 months generally.

Favourite album ?:

Master of Puppets, since it first got me into music and I still love it

Which bands are you into?:

Last Seen Wearing

I have not marked anything as currently worn yet! sorry!
Upload stats

| Count | Type |
| --- | --- |
| 1 | TShirt or Longsleeve |
| 322 | Patch |

Upload trade status

| Count | Type |
| --- | --- |
| 323 | Not for sale or trade |

Bands uploaded

| Count | Band |
| --- | --- |
| 18 | Bolt Thrower |
| 16 | Slayer |
| 12 | Blood Incantation |
| 10 | Iron Maiden |
| 8 | Metallica |
| 7 | Morbid Angel |
| 7 | Obituary |
| 6 | Dismember |
| 6 | Entombed |
| 5 | Sepultura |
| 5 | Lamb Of God |
| 5 | Asphyx |
| 5 | Judas Priest |
| 5 | Demolition Hammer |
| 4 | The Black Dahlia Murder |
| 4 | Dissection |
| 4 | Atheist |
| 4 | Megadeth |
| 4 | Autopsy |
| 3 | Blue Öyster Cult |
| 3 | Haunt |
| 3 | Skeletal Remains |
| 3 | Death |
| 3 | Gojira |
| 3 | Napalm Death |
| 3 | Terrorizer |
| 3 | Runemagick |
| 2 | Timeghoul |
| 2 | Testament |
| 2 | Mastodon |
| 2 | Incantation |
| 2 | Possessed |
| 2 | Pestilence |
| 2 | Convulse |
| 2 | Immolation |
| 2 | At The Gates |
| 2 | Perturbator |
| 2 | Anthrax |
| 2 | Toxic Holocaust |
| 2 | Necrophobic |
| 2 | Gorement |
| 2 | Depravity |
| 2 | Gorguts |
| 2 | Gost |
| 2 | Torchure |
| 2 | Sentient Horror |
| 2 | Seance |
| 2 | Unleashed |
| 2 | Deathhammer |
| 2 | Carnage |
| 2 | Morta Skuld |
| 2 | Demigod |
| 2 | Deicide |
| 2 | Vader |
| 1 | Cancer |
| 1 | Kamelot |
| 1 | God Dethroned |
| 1 | Black Sabbath |
| 1 | Riot City |
| 1 | Tiamat |
| 1 | Xenomorph |
| 1 | Infester |
| 1 | Alice In Chains |
| 1 | Nocturnus A.D. |
| 1 | DEMOLITION |
| 1 | Nucleus |
| 1 | Opeth |
| 1 | Power Trip |
| 1 | Tool |
| 1 | Cryptopsy |
| 1 | Epitaph |
| 1 | Razor |
| 1 | Necrotic Mutation |
| 1 | Fleshcrawl |
| 1 | Rivers Of Nihil |
| 1 | Kyuss |
| 1 | Invocator |
| 1 | Sentenced |
| 1 | Spectral Voice |
| 1 | Death Breath |
| 1 | Morbid |
| 1 | Uncle Acid & The Deadbeats |
| 1 | Xysma |
| 1 | Electrocution |
| 1 | Encoffinized |
| 1 | Amorphis |
| 1 | Bastard Priest |
| 1 | Satan's Hallow |
| 1 | Interment |
| 1 | Crematory (swe) |
| 1 | Ossuarium |
| 1 | Dimmu Borgir |
| 1 | Macintosh Plus |
| 1 | Tomb Mold |
| 1 | Purtenance |
| 1 | Ripped To Shreds |
| 1 | Eternal Dirge |
| 1 | Sodom |
| 1 | Grave |
| 1 | Rippikoulu |
| 1 | Epidemic |
| 1 | INCUBUS |
| 1 | Wombbath |
| 1 | Xoth |
| 1 | Entrails |
| 1 | Funebre |
| 1 | Master |
| 1 | Whiplash |
| 1 | Hellbringer |
| 1 | Transgressor |
| 1 | Trivium |
| 1 | Doomriders |
| 1 | Agalloch |
| 1 | Desecrator |
| 1 | Amon Amarth |
| 1 | Massacre |
| 1 | Limp Bizkit |
| 1 | Thanatos |
| 1 | Solstice |
| 1 | Luciferion |
| 1 | Paganizer |
| 1 | Cadaver |
| 1 | Dark Millennium |
| 1 | Dark Funeral |
| 1 | Gorelust |
| 1 | Morpheus Descends |
| 1 | Carnal Tomb |
| 1 | Carpenter Brut |
| 1 | Death Strike |
| 1 | Cannibal Corpse |
| 1 | Voivod |
| 1 | Impetigo |
| 1 | Anasarca |
| 1 | Timecop1983 |
| 1 | Pull The Plug Patches |
| 1 | Exodus |
| 1 | Ghastly |
| 1 | Benediction |
| 1 | Dio |
| 1 | Diamond Head |
| 1 | Vektor |
| 1 | Gatecreeper |
| 1 | Cemetary |
| 1 | Vio-Lence |
| 1 | Insomnium |
| 1 | Adramelech |
| 1 | Gomorrah |
| 1 | Dark Angel |
| 1 | Merciless (Swe) |
| 1 | Nihilist |
| 1 | Cerebral Rot |
| 1 | The Sword |
| 1 | 200 Stab Wounds |
| 1 | Deceased |
| 1 | Traveler |
| 1 | Undergang |
| 1 | Utumno |
| 1 | Ghost |
| 1 | Morbid Saint |
| 1 | Galvanizer |
| 1 | Midnight |
| 1 | Witch Vomit |
| 1 | Brutality |
| 1 | Alestorm |
| 1 | Ripping Corpse |

Show all bands

Last logged in

3 weeks 4 days ago

Member for

2 years 1 week

Is following...

No friends added/following