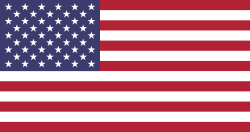 Arch_Caligula
Primary tabs
Trade history
11 items received from others. This member does not yet have any sent trade reviews/history
About
Tell us about yourself?:

Ohio metal and punk fan. Bassist/Vocalist for Necroprophecy.

What's your reason for joining tshirtslayer?:

Just sort of look around at other metal fans stuff and post some of my own stuff.

Do you goto any festivals or shows?:

Slayer with Testament and Anthrax at Blossom in 2018
King Diamond with Uncle Acid and the Deadbeats at The Agora in 2019
Extinction A.D. with Assault (CLE) and Subtype Zero at the Symposium in 2019
Midnight with Nunslaughter at Now That's Class in 2020 (FUKKIN' INSANE SHOW)
Nunslaughter with Ringworm at Now That's Class in 2021
Assault with Sarcoughagus and Zo at The Grog Shop in 2021
GWAR with Napalm Death and Eyehategod at the House of Blues in 2021
Municipal Waste with Crowbar, Skeletal Remains, and Dead Heat at the Grog Shop in 2021
Overkill with Prong at the House of Blues in 2022
Obituary with Gruesome, 200 Stab Wounds, and Embalmer at the Grog Shop in 2022 (EQUALLY INSANE SHOW)
Midnight Let There be Witchery Record Release Show at No Class in 2022
D.R.I. with Intent and Weedwhacker at No Class in 2022
Destruction with Nervosa at the Grog Shop in 2022
Exodus with Testament and Death Angel at the Agora in 2022
Spiter with Hellkite and Fake Muslims at No Class in 2022
Voivod with Ringworm and Year of the Cobra at the Grog Shop in 2022 (Awesome show)
Accused with Deceased, Overdose, and Limbsplitter at No Class in 2022
I try to catch Midnight, Nunslaughter, and 200 Stab Wounds anytime they play local.

Favourite album ?:

Voivod - Nothingface, Celtic Frost - Morbid Tales, Destruction - Sentence of Death, Sodom - Obsessed by Cruelty, Venom - Welcome to Hell, Mercyful Fate - S/t, Candlemass - Epicus Doomicus Metallicus, Manilla Road - Crystal Logic

Which bands are you into?:

How did you find out about TShirtSlayer? :

Google images when looking for shirts or patches.
Member for

2 years 10 months

Last logged in

5 hours 21 min ago