Arch_Caligula
Trade history
2 items received from others
This member does not have any trade history.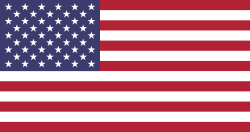 About
Tell us about yourself?:

Ohio leather thrashing maniac! Was introduced to metal through the original Doom OST and discovered the good shit like Sodom and Venom pretty fast. Favorite genres are First Wave Black Metal, Hardcore Punk, and Deathrash. It may be wimpy but I also love Post-Punk, Goth Rock, and New Wave. Lead vokillist for Dead BC.

What's your reason for joining tshirtslayer?:

Just sort of look around at other metal fans stuff and post some of my own stuff.

Do you goto any festivals or shows?:

Slayer with Testament and Anthrax at Blossom in 2018
King Diamond with Uncle Acid and the Deadbeats at The Agora in 2019
Extinction A.D. with Assault (CLE) and Subtype Zero at the Symposium in 2019
Midnight with Nunslaughter at Now That's Class in 2020 (FUKKIN' INSANE SHOW)

Favourite album ?:

Voivod - War and Pain, Celtic Frost - Morbid Tales, Destruction - Sentence of Death, Sodom - Obsessed by Cruelty, Mercyful Fate - S/t, Candlemass - Epicus Doomicus Metallicus

Which bands are you into?:

How did you find out about TShirtSlayer? :

Google images when looking for shirts or patches.

Last Seen Wearing

I have not marked anything as currently worn yet! sorry!
Upload stats

| Count | Type |
| --- | --- |
| 1 | TShirt or Longsleeve |
| 1 | Tape / Vinyl / CD / Recording etc |
| 3 | Patch |
| 4 | Other Collectable |
| 3 | Battle Jacket |

Upload trade status

| Count | Type |
| --- | --- |
| 12 | Not for sale or trade |

Bands uploaded

| Count | Band |
| --- | --- |
| 5 | Celtic Frost |
| 5 | Voivod |
| 4 | Sodom |
| 4 | Hellhammer |
| 4 | Kreator |
| 4 | Venom |
| 4 | Destruction |
| 3 | Hallows Eve |
| 3 | Motörhead |
| 3 | Coven |
| 3 | Candlemass |
| 3 | Slayer |
| 3 | Bathory |
| 3 | Mercyful Fate |
| 3 | Nuclear Death |
| 3 | Slaughter Lord |
| 2 | Discharge |
| 2 | Vulcano |
| 2 | Coven 6669 |
| 2 | Judas Priest |
| 2 | Onslaught |
| 2 | Running Wild |
| 2 | Necrovore |
| 2 | At War |
| 2 | Razor |
| 2 | Slaughter |
| 2 | Metallica |
| 2 | Sadistik Exekution |
| 2 | Dead Kennedys |
| 1 | Sarcofago |
| 1 | Messiah |
| 1 | Possessed |
| 1 | Repulsion |
| 1 | Samhain |
| 1 | Warhammer |
| 1 | Exciter |
| 1 | NME |
| 1 | Necrodeath |
| 1 | Black Sabbath |
| 1 | Sepultura |
| 1 | Iron Angel |
| 1 | Dream Death |
| 1 | Pink Floyd |
| 1 | Goatlord |
| 1 | Exodus |
| 1 | Accept |
| 1 | Assault |
| 1 | Iron Maiden |
| 1 | Dark Angel |
| 1 | Assault(CLE) |
| 1 | Megadeth |
| 1 | Carnivore |
| 1 | Sabbat |
| 1 | GISM |
| 1 | Sacrifice |
| 1 | Fields Of The Nephilim |
| 1 | Bulldozer |
| 1 | Necrophagia |
| 1 | Living Death |
| 1 | Morbid Angel |
| 1 | Autopsy |
| 1 | Infernäl Death |

Show all bands

Last logged in

1 hour 44 min ago

Member for

1 year 2 months

Is following...


Thrasher2000, Koolg71, DisgustingSemla, Reinhardt, gloriousdeath, ThrashMetal1982, MadButcher1221, robo blessider, JohnnyBlade66, Voidcrew, MorbidTales7, maniachawkins666, SpergBerg, sodom26, GoatWhore666, SodomaniacGermany, HELLHAMMERED, BloodFireDeath88, braded into palsy