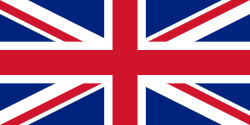 Thrashattck94
Primary tabs
Trade history
2 items received from others. This member does not yet have any sent trade reviews/history
About
Tell us about yourself?:

I am a metalhead from Sunderland, UK/ENG/GBR. I play drums and have been for 7/8 years, totally self taught. I also like going to theme parks/water parks and on holiday to loads of places.

Things I like: Chocolate and sweeties (candy, if you are an ex colonist), gaming (My Xbox One Gamertag is ThrashYerBrains) Formula One, Go Karting, going to gigs.

Things I hate; Pop music in general, manipulated media, spiders, people being massive cunts, swaggots, and stupid sob stories.
Djent, Deathcore, hardcore dancing flailing your limbs around like a retard, and bands like Black Veil Brides, Suicide Silence, Pierce the Veil etc suck so many dicks they breathe cum instead of air.

What's your reason for joining tshirtslayer?:

I have seen this site loads of times, and I decided to join.

Do you goto any festivals or shows?:

I have seen the following bands:

DragonForce - September 2012 (My first ever concert)
Alestorm (with DragonForce)
The Defiled (with DragonForce)
The Cavorts (with DragonForce)
Megadeth - June 2013
Onslaught (twice) - July 2014 & Noevember 2016
Artillery (July 2014)
Plague Rider (3 times)
Hole in the Sky
Desolator (5 times)
Terror Drone (twice)
Old Corpse Road
Spartan Warrior (9 times)
Blitzkrieg (4 times)
Holocaust
Avenger (8 times)
Halestorm
Fist
Tygers of Pan Tang (3 times)
Marty Friedman/Shining/Arch Enemy/Kreator (December 2014)
Amon Amarth
Savage Messiah
Hell
Exiled (twice)
Cryptic Shift (7 times, and supported at a gig)
Risen Prophecy (6 times, and supported at 2 separate gigs)
Ruler
Live Burial (10 times; 3 times in 2015 alone)
Attic
Foo Fighters (May 2015)
Iron Reagan
Solitary
Exxxekutioner (twice)
Steve Harris of Iron Maiden (British Lion) (Twice)
The Raven Age
Starborn (twice)
Noctum
Seven Sisters (4 times)
Steelwing
W.A.S.P (twice)
Toledo Steel (4 times; twice in less than a week)
Hellion Rising 6 times (3 times in 2015 alone!)
Raven
Voivod \
Napalm Death \ ___ All in one night!
Obituary /
Carcass /
Motley Crue and Alice Cooper (November 2015)
Slayer (2015)
Anthrax (twice, first in 2015, and second in 2017)
Whitesnake
Def Leppard
Sister Rose
Tysondog (twice)
Lost Society
Exodus
Blaze Bayley (ex Iron Maiden)
Mythra (4 times)
Warrior
Vacivus (4 times)
Slaughter Messiah
Possession
Udo Dirkschnider and Anvil (April 2016)
Municipal Waste
King Diamond and Angel Witch (July 2016)
Horrified (4 times)
Skeletal Remains
Sodomized Cadaver
Shrapnel
Midnight Force (twice)
Disposable
Destruction, Flotsam and Jetsam, Enforcer and Nervosa (October 2016)
Saxon (twice) with Fastway and Girlschool
Blasphemer
Whipstriker
Asomvel (twice)
BLACK SABBATH (28/1/17) (On their proper final tour)
Badge
Salem
Battleaxe
Blackmayne
Traitors Gate
Demon
High Spirits (5 times, twice in less than a week)
Tokyo Blade
The Filth Hounds (4 times)
Aggressive Perfector (twice)
Seprevation
IRON FUCKING MAIDEN (May 14th, 2017!)
Insurgency (5 times)
Ranger
Voivod (again) (On 15/6/17)
Blue Oyster Cult
Steve Harris' British Lion for the second time (August 2017)
Angel Witch and Electric Wizard
METALLICA (28/10/17)
Night Demon
Anvil (8/2/18)
Savage Master
Züül
Heavy Sentence
Visigoth
Slough Feg
Riot V
IRON FUCKING MAIDEN (31/7/18)

I have been to Damnation Festival 2014 in Leeds, UK where I saw:

Cannibal Corpse
Revocation
Bolt Thrower
Aeon
Orange Goblin

And I have been to Brofest 2015 where I saw:

Avenger
Hammer
Mythra
Witch Cross
Blitzkrieg
Amulet
High Spirits
Black Rose

And the bands I saw at Brofest 2016 were:

Hammerhead
Blitzkrieg
Rodney Shades Band
Dealer
Robespierre
Millennium
Geddes Axe
Desaster
Satan
Satans Empire
Blind Haze
Martin Turner's Wishbone Ash

Bands I saw at Brofest 2017:

Midnight Force
Badge
Salem
Battleaxe
Blackmayne
Traitors Gate
Mythra
Demon
High Spirits
Tokyo Blade

Favourite album ?:

Metallica - ...And Justice for All

Which bands are you into?:

How did you find out about TShirtSlayer? :

I have been here many times looking at battle jackets and various metal paraphernalia; and only now have I decided to join.
Member for

6 years 4 months

Last logged in

9 months 3 weeks ago