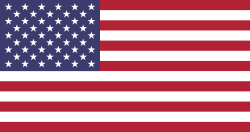 The_Cyborg_Slayer
Primary tabs

The_Cyborg_Slayer
is a TSS Supporter!

About
Tell us about yourself?:

I used to listen to nothing but rap and hip hop up until 2012. During that time, I was mildly interested in rock and metal. It was in 2012 while I was playing in an online match in Call of Duty: Black Ops' zombies mode, I had heard a song start playing during the game. It was a song titled "115" and it was entirely different from anything I listened to at the time. It was the amount of fun I was having playing the game and the high speed aggressive tone that the song gave off that I really liked. It didn't take too long for me to start looking for more and more music like it. Pretty soon, I would find myself becoming hooked to metal and eventually leaving rap and hip hop behind. Before 2012, I had listened to and became decently interested in a few songs I had heard from bands like Disturbed, System of a Down, Korn, etc. But the first band I had really gotten into was Gwar which is one of my 3 most favorite bands; the other two are Stormtroopers of Death and Dethklok. A couple of other bands I like are Slayer, Metallica, Megadeth, Pantera, Judas Priest, Dead Trooper, Fleshgod Apocalypse, Job for a Cowboy, Kataklysm, Dying Fetus, Motorhead, etc.

I've got the denim, now all I need is enough patches to cover the entire vest. (Early 2018)

That sums it up. I've been a metalhead since 2012 and plan on staying like this until the grave. \m/

P.S. My account name is my most favorite song of all time, "The Cyborg Slayers" by Dethklok. Check it out.

What's your reason for joining tshirtslayer?:

I was looking for a good patch of Judas Priest's Painkiller album and found one on this website.

Do you goto any festivals or shows?:

My first show ever was in 2016, a tour titled "Return of the Dreads", featuring bands: In this Moment, Korn and Rob Zombie. At the time, I wasn't even aware that these bands would be coming to my town, but a co-worker/friend had offered me his ticket to the show because he couldn't make it said show. I couldn't say no to the ticket so I accepted it. I had also bought my brother a ticket so we could both see the show. My friend had told me to jump into the mosh pit for him and I did just that. It was one of the best things I had ever experienced; as exhausting as it was, I loved it. My brother moshed as well and his face collided with another guy's face at high speed. From this, my brother's nose was bent slightly out of shape and is still like that to this day. What I loved about the mosh pits is that it was a place to let out bottled up anger and frustration with other people who loved the same music as I did without anyone getting *TOO* hurt/injured from it. Although, at my first show ever, someone had broke their leg in the mosh pits and had to be wheeled out, but at least no one gets angry at each other for these kind of things. We could all get a little beat up from the most pits and still have a great time with everyone. ¯\_(ツ)_/¯

Ever since that show, me and my brother have gone to 1 show a year. This is mostly due to the fact that we hardly ever have time to go see a show and not many bands come through to Idaho anyways.

Which bands are you into?:

How did you find out about TShirtSlayer? :

I was looking for a good patch of Judas Priest's Painkiller album and had found one on this website.
Member for

2 years 11 months

Last logged in

4 days 42 min ago