MorbidTales7
Trade history
1 items received from others
This member does not have any trade history.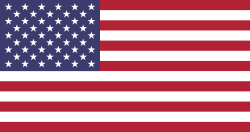 About
Tell us about yourself?:

Old school metaller from the swamps of Florida.
Mostly into First Generation Death, Black, Speed , Thrash Metal, and Punk. I would like to get to know and share music (typically extreme metal) with other like-minded maniacs and maybe buy, sell, or trade!
Shoot me a message if you have any questions.
3:) Stay Metal!

What's your reason for joining tshirtslayer?:

Stay up to date with cool merch & trade sell or buy

Do you goto any festivals or shows?:

Seen a few shows never been to any festivals though hell is to come!!!

Which bands are you into?:

How did you find out about TShirtSlayer? :

Searched altars of madness sweatshirt on google and found one here. I always see something kick ass on TShirtSlayer!

Last Seen Wearing

I have not marked anything as currently worn yet! sorry!
Upload stats

| Count | Type |
| --- | --- |
| 28 | TShirt or Longsleeve |
| 81 | Tape / Vinyl / CD / Recording etc |
| 1 | Patch |
| 5 | Other Collectable |
| 1 | Battle Jacket |

Upload trade status

| Count | Type |
| --- | --- |
| 2 | Sold |
| 114 | Not for sale or trade |

Bands uploaded

| Count | Band |
| --- | --- |
| 10 | Venom |
| 4 | Motörhead |
| 4 | Impetigo |
| 4 | Celtic Frost |
| 4 | Hellhammer |
| 3 | Sodom |
| 3 | Subhumans |
| 3 | Death |
| 3 | Slayer |
| 3 | Kreator |
| 2 | Obscurity |
| 2 | Bathory |
| 2 | Tormentor |
| 2 | Mefisto |
| 2 | Aggression |
| 2 | Morbid Angel |
| 2 | Whiplash |
| 2 | Voivod |
| 2 | Massacre |
| 2 | Bulldozer |
| 2 | Sabbat (JPN) |
| 1 | Ripping Corpse |
| 1 | Necrophagia |
| 1 | Slaughter |
| 1 | Civil Dissident |
| 1 | Destruction |
| 1 | Repulsion |
| 1 | Nuclear Death |
| 1 | Acid Witch |
| 1 | Slaughter Lord |
| 1 | Zouo |
| 1 | Master's Hammer |
| 1 | Vader |
| 1 | No-Ca$h |
| 1 | Poison (GER) |
| 1 | Onslaught |
| 1 | Restarts |
| 1 | NME |
| 1 | Razor |
| 1 | Discharge |
| 1 | Root |
| 1 | Sadus |
| 1 | Various Artists |
| 1 | Denial Of God |
| 1 | R.A.V.A.G.E. |
| 1 | Goatlord |
| 1 | Obituary |
| 1 | Exodus |
| 1 | Betrayel |
| 1 | Merciless (Swe) |
| 1 | Midnight |
| 1 | Morbus Chron |
| 1 | Pentagram |
| 1 | Xecutioner |
| 1 | Sathanas |
| 1 | Horrendous |
| 1 | Loss |
| 1 | Blasphemy |
| 1 | Lethal Presence |
| 1 | Outrage(Ger) |
| 1 | Sacrifice (Can) |
| 1 | Black Shepherd |
| 1 | Coven |
| 1 | Carnage |
| 1 | Jim Trotta(not A Band) |
| 1 | Treblinka |
| 1 | Jimi Hendrix |
| 1 | Regurgitation |
| 1 | Flames Of Hell |
| 1 | Iron Horse Saloon(not A Band) |
| 1 | Parabellum |
| 1 | Hellpreacher |
| 1 | Sepultura |
| 1 | Minor Threat |
| 1 | Plasmatics |
| 1 | Necrodeath |
| 1 | Reencarnacion |
| 1 | False Prophet |
| 1 | Nuctemeron |
| 1 | Conjuration |
| 1 | Törr |
| 1 | Black Flag |
| 1 | Necromantia |
| 1 | Nunslaughter |
| 1 | Samhain |
| 1 | Hadez |
| 1 | Anti-system |
| 1 | Savage Death |
| 1 | Nocturnus |
| 1 | Oz |

Show all bands

Last logged in

2 days 18 hours ago

Member for

4 years 4 months

Is following...


Tw3ek, hellslaughter, Tormentor, Carrion For Worm, NordicNoseBleed, Lyx, Witchtorturer666, ImperiumSupremacy, Reon, Kriss de Valnor, Beyond, Samdini87, Master of puppets, ephel666, Der Todesking, devilplayground