Morbideath

Morbideath
is a TShirtSlayer supporter and wields the mighty sword!

Trade history
115 pending reviews
304 great reviews
100 items received from others.
More info click here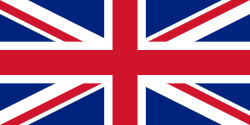 About
Tell us about yourself?:

Chinese metalhead, owner of Morbideath Production.
Homepage of MDP: http://site.douban.com/Morbideath/
A fan of oldschool Black (especially oldskull Czech/Greek BM) / Death / Thrash / Speed and their mixtures. Heavy / USPM and NWOBHM.
I collect first press vinyls and vintage patches.

What's your reason for joining tshirtslayer?:

for the love of this little community

Do you goto any festivals or shows?:

Download 2016,
and many random gigs

Favourite album ?:

(1=debut, 2=2nd album) Running Wild 1, Manowar 12, Cirith Ungol 23, Bathory 3, Venom 12, Celtic Frost 12EP, Morbid Angel 1, Slayer 1, Blasphemy demo, Sabbat(JP) - all materials, Angel Witch 1, Diamond Head 1, Priest before 1980, Maiden w/ Paul Dianno, etc

Which bands are you into?:

How did you find out about TShirtSlayer? :

Invited by John (Deathcrush)

Last Seen Wearing

I have not marked anything as currently worn yet! sorry!
Last logged in

2 weeks 14 hours ago

Member for

6 years 4 months

Upload stats

| Count | Type |
| --- | --- |
| 12 | Tape / Vinyl / CD / Recording etc |
| 17 | Pin / Badge |
| 116 | Patch |
| 15 | Other Collectable |
| 19 | Battle Jacket |

Upload trade status

| Count | Type |
| --- | --- |
| 16 | Trade Only |
| 5 | Sold |
| 4 | Sale or Trade |
| 1 | Sale only |
| 153 | Not for sale or trade |

Bands uploaded

| Count | Band |
| --- | --- |
| 17 | Motörhead |
| 16 | Slayer |
| 16 | Iron Maiden |
| 15 | Sabbat |
| 14 | Mercyful Fate |
| 13 | Entombed |
| 12 | Judas Priest |
| 11 | Morbid |
| 11 | Morbid Angel |
| 11 | Metalucifer |
| 11 | Blasphemy |
| 10 | Deicide |
| 10 | Kreator |
| 10 | Bathory |
| 10 | Obituary |
| 9 | Heavy Load |
| 9 | Sepultura |
| 9 | King Diamond |
| 9 | Venom |
| 8 | Pestilence |
| 8 | Black Sabbath |
| 8 | Cruel Force |
| 7 | Nunslaughter |
| 7 | Hellhammer |
| 7 | Battleaxe |
| 7 | Accept |
| 7 | Destruction |
| 7 | Nihilist |
| 7 | Megadeth |
| 7 | Celtic Frost |
| 6 | Metal Church |
| 6 | Tankard |
| 6 | Death |
| 6 | Deströyer 666 |
| 6 | Testament |
| 6 | Ozzy Osbourne |
| 6 | Bolt Thrower |
| 6 | Cirith Ungol |
| 5 | Carnage |
| 5 | Morgoth |
| 5 | Possessed |
| 5 | Dismember |
| 5 | Massacre |
| 5 | Anthrax |
| 5 | Running Wild |
| 5 | Tormentor |
| 5 | Nocturnal |
| 5 | Immolation |
| 5 | Dark Angel |
| 5 | Manowar |
| 5 | Edge Of Sanity |
| 5 | Ketzer |
| 5 | Exodus |
| 5 | Napalm Death |
| 5 | Ashbury |
| 5 | Helloween |
| 4 | Carcass |
| 4 | Metallica |
| 4 | Sarcofago |
| 4 | Diamond Head |
| 4 | Abigail |
| 4 | Crucifixion |
| 4 | Megaslaughter |
| 4 | Sodom |
| 4 | Nifelheim |
| 4 | Whiplash |
| 4 | Paradise Lost |
| 4 | Desaster |
| 4 | Order From Chaos |
| 4 | Evil |
| 3 | Immortal |
| 3 | Dark Funeral |
| 3 | Exumer |
| 3 | Sacred Reich |
| 3 | Oz |
| 3 | Satan |
| 3 | Autopsy |
| 3 | Centinex |
| 3 | Protector |
| 3 | Massacra |
| 3 | Perditism |
| 3 | Unleashed |
| 3 | Death Courier |
| 3 | Witchfynde |
| 3 | Barbatos |
| 3 | Overkill |
| 3 | Gorgon |
| 3 | Explosicum |
| 3 | Gorguts |
| 3 | Riot |
| 3 | Hypocrisy |
| 3 | Tank |
| 3 | Chaotic Aeon |
| 3 | Darkness |
| 3 | Annihilator |
| 3 | Cryptopsy |
| 3 | Grave |
| 3 | Hellish Crossfire |
| 3 | Incantation |
| 3 | ARCHGOAT |
| 3 | Grotesque |
| 2 | LIERS IN WAIT |
| 2 | Seance |
| 2 | Nile |
| 2 | God Macabre |
| 2 | Vulcano |
| 2 | Emperor |
| 2 | AC/DC |
| 2 | Poison |
| 2 | 人彘 |
| 2 | Sinister |
| 2 | Necrophagia |
| 2 | Violent Force |
| 2 | Messiah |
| 2 | 轮回 |
| 2 | Demon Pact |
| 2 | Midnight |
| 2 | Living Death |
| 2 | Inverted |
| 2 | 面孔 |
| 2 | Damnation |
| 2 | Gospel Of The Horns |
| 2 | Sweet Savage |
| 2 | Mayhem |
| 2 | Savatage |
| 2 | Cannibal Corpse |
| 2 | Hyponic |
| 2 | Therion |
| 2 | Suicidal Winds |
| 2 | Warlord |
| 2 | Dawnwatcher |
| 2 | S.O.D. |
| 2 | Monstrosity |
| 2 | Gorement |
| 2 | At The Gates |
| 2 | Atheist |
| 2 | Interment |
| 2 | Nuclear Assault |
| 2 | Ritual Day |
| 2 | Insaniac |
| 2 | Dio |
| 2 | INCUBUS |
| 2 | Utumno |
| 2 | Black Fast |
| 2 | Saxon |
| 2 | Earache |
| 2 | Tokyo Blade |
| 2 | Tygers Of Pan Tang |
| 2 | Raven |
| 2 | Ares Kingdom |
| 2 | Coroner |
| 2 | Nocturnus |
| 2 | Skeletal Augury |
| 2 | Knivad |
| 2 | Cemetary |
| 1 | Inquisition |
| 1 | Killers |
| 1 | Die Hard |
| 1 | The Punisher |
| 1 | WWN |
| 1 | ADX |
| 1 | Asphyx |
| 1 | Kerasphorus |
| 1 | Ripping Corpse |
| 1 | Quite Riot |
| 1 | Violator |
| 1 | Saracen |
| 1 | Hellward |
| 1 | Spider |
| 1 | 异端 |
| 1 | Vader |
| 1 | Misery |
| 1 | Morbid Saint |
| 1 | Carnivore |
| 1 | Impaled Nazarene |
| 1 | Flamingstream |
| 1 | Nominon |
| 1 | Minotaur |
| 1 | Sadus |
| 1 | Witchfinder General |
| 1 | Summon |
| 1 | Suffocation |
| 1 | Surrender Of Divinity |
| 1 | Deceased |
| 1 | Agent Steel |
| 1 | Demolition Hammer |
| 1 | Razor |
| 1 | Rupture |
| 1 | Obsessör |
| 1 | Girlschool |
| 1 | Atlantean Tide |
| 1 | Krokus |
| 1 | Wombbath |
| 1 | Brutality |
| 1 | Candlemass |
| 1 | SINDROME |
| 1 | 英吉沙 |
| 1 | Demonical |
| 1 | More |
| 1 | Benediction |
| 1 | Pungent Stench |
| 1 | Virtue |
| 1 | Num Skull |
| 1 | Barbados |
| 1 | Acid |
| 1 | The Head Cat |
| 1 | Sortilege |
| 1 | Master |
| 1 | Epitaph |
| 1 | Scorpions |
| 1 | Leng Tch'e |
| 1 | Wolf |
| 1 | Angel Witch |
| 1 | OLD |
| 1 | KISS |
| 1 | Manilla Road |
| 1 | Sorcery |
| 1 | Legions Of Death |
| 1 | Malevolent Creation |
| 1 | Necrosanct |
| 1 | Cloven Hoof |
| 1 | Purgatory |
| 1 | Thor |
| 1 | Sketal Augury |
| 1 | RAZOR |
| 1 | Bulldozing Bastard |
| 1 | ZZ Top |
| 1 | 葬尸湖 |
| 1 | Cancer |
| 1 | Suicidal Tendencies |
| 1 | Magnus |
| 1 | Sabbat (JPN) |
| 1 | Korn |
| 1 | Avenger |
| 1 | 迷莲 |
| 1 | Holocaust |
| 1 | Necrophobic |
| 1 | Burzum |
| 1 | Gruesome |
| 1 | Zuriaake |
| 1 | White Spirit |
| 1 | Anacrusis |
| 1 | Obssessor |
| 1 | Abhorrent |
| 1 | Kruiz |
| 1 | Treblinka |
| 1 | H-Bomb |
| 1 | Shub Nigguarth |
| 1 | Legend |
| 1 | Ulver |
| 1 | Witching Hour |
| 1 | Frosty Eve |
| 1 | Mordbrand |
| 1 | Def Leppard |
| 1 | Repugnant |
| 1 | Unconsecrated |
| 1 | Demon Eyes |
| 1 | Jaguar |
| 1 | Master's Hammer |
| 1 | Inflared |
| 1 | Alice Cooper |
| 1 | Gorgoroth |
| 1 | Angelcorpse |
| 1 | Quartz |
| 1 | Deathwish |
| 1 | Operating Table |
| 1 | Voor |
| 1 | 血腥高潮 |
| 1 | Sacred Steel |
| 1 | Tsjuder |
| 1 | Slaughter |
| 1 | Led Zeppelin |
| 1 | Fist |
| 1 | Death Angel |
| 1 | Narakam |
| 1 | Warfare |
| 1 | Dead |
| 1 | Entrails |
| 1 | Shibalba |
| 1 | Blasphème |
| 1 | Merciless |
| 1 | Onslaught |
| 1 | Darkthrone |
| 1 | Evilthorn |
| 1 | Dawn |
| 1 | Dorsal Atlantica |
| 1 | Corpse |
| 1 | Loudness |
| 1 | Bustin Out |
| 1 | Vulcain |
| 1 | Brocas Helm |
| 1 | Behemoth |
| 1 | Be Persecuted |
| 1 | Death Strike |
| 1 | Inepsy |
| 1 | Voivod |

Show all bands

Friends


DEAD MOON, sehnsucht120, BHMOXM, invisible-horizons, Nuclear Bear, Fred Rattlehead, lole66, NecroThrashingDeath, Dr.Machen, MadButcher1221, DoctorDeath, StereoDeth, antena, DethronedEmperor23, Lef_Deppard, HellGuard, yuhuaijie, exumer_09, Voidcrew, Oldschool, troops_of_tommorow, deaththrash, 666nuclearhell, metbrab, Viduto, Vertigo, METAL SAVAGE, NEC, Knightwhosayni, Herr Cain, xobox, SataniCrusher, TerrorExecution, maniac_li, Ysidro, heavymetalsuperstar, Stiopa, BROCASHELM1982, InfernalDetriment, bloodfire666, JONOMETAL, alie_bageur, warmonger, nadsokor, hell_kommando, AngelCorpse, German Motorfuker, lordrul, 10101010, odder7, Speed or Bleed, etdeath, oldschoolbear, atrophythrasher, WillR0ck, hahawkwkhehe, MayhemWithKang, Pommesgabel666, lak89, Deathcrush, YURIAN_MARDAK_, meaningless, Blüdrayne, CHAOS AND METAL, Executer, VoodooChild, DamageIncDEB, sunsword