lurkingdevourer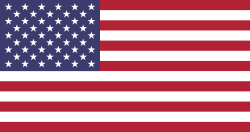 About
Tell us about yourself?:

bloodincantation.bandcamp.com
spectralvoice.bandcamp.com
hangingmoss.bandcamp.com
thetruehoverkraft.bandcamp.com
paulriedl.bandcamp.com
youtube.com/KlangwaldSoundForest
Mostly into heavy DEATH METAL (Death/Doom, OSDM, Classic Technical, some Brutal, Atmospheric, SOME Progressive), EXTREME DOOM (Funeral, Drone, Torture, Black etc - NO STONER/HIPPY/OCCULT ROCK), raw BLACK METAL (cold & fierce - melodic OK as long as it's epic) and KOSMISCHE/AMBIENT SPACE MUSIK.

What's your reason for joining tshirtslayer?:

Do you goto any festivals or shows?:

Which bands are you into?:

Last Seen Wearing

I have not marked anything as currently worn yet! sorry!
Upload stats

| Count | Type |
| --- | --- |
| 59 | TShirt or Longsleeve |
| 2 | Other Collectable |

Upload trade status

| Count | Type |
| --- | --- |
| 2 | Sold |
| 2 | Sale or Trade |
| 57 | Not for sale or trade |

Bands uploaded

| Count | Band |
| --- | --- |
| 8 | Death |
| 4 | Disincarnate |
| 4 | Morbid Angel |
| 4 | Immortal Fate |
| 3 | Paradise Lost |
| 3 | Blood Incantation |
| 3 | Leech |
| 2 | Morgion |
| 2 | Slayer |
| 2 | Atrocity |
| 2 | Morgue |
| 1 | Demilich |
| 1 | Vader |
| 1 | Suffocation |
| 1 | Il Sangue |
| 1 | Dystopia |
| 1 | Rippikoulu |
| 1 | Stone Wings |
| 1 | Darkthrone |
| 1 | Demigod |
| 1 | Decomposed |
| 1 | Terrorizer |
| 1 | Kataklysm |
| 1 | Purulence |
| 1 | Disembowelment |
| 1 | Mania |
| 1 | Asunder |
| 1 | Hell |
| 1 | Velnias |
| 1 | Abhorrence |
| 1 | Altar Of Plagues |
| 1 | Spectral Voice |
| 1 | Ash Borer |
| 1 | Galdr |
| 1 | Morpheus Descends |
| 1 | Abramelin |
| 1 | Fell Voices |
| 1 | Plutocracy |
| 1 | Nile |
| 1 | Symphony Of Grief |
| 1 | Otesanek |
| 1 | Nagelfar |
| 1 | Abysmal Dimensions |

Show all bands

Last logged in

21 hours 15 min ago

Member for

5 years 8 months

Is following...


Ca.coffin.y, didi_didi, toxiechud, Chromaticity, Funeralleech, Barovold, Animositycraniu..., ekbalam, resvrrection, Pissgrave