kereealazer
Trade history
3 items received from others.
This member does not have any trade history.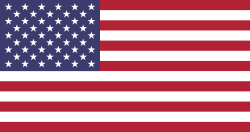 About
Tell us about yourself?:

Hi I'm Benny. Metalhead from the prairies of Minnesota. Let's discuss Metal.

What's your reason for joining tshirtslayer?:

To look at all the cool Metal related items.

Do you goto any festivals or shows?:

Ya I go to see bands I like.
Bands I have seen. Big names and my favourites:
The Absence x2, AC/DC, Ænimus, Agalloch, Alcest, Alda, Alestorm, All Shall Perish, All That Remains, Allegaeon x2, Alterbeast, Amon Amarth x2, Amorphis, Andy James, Angel Vivaldi, Animals as Leaders x2, Anthrax x5, Archspire, Arsis, Artificial Brain, At The Gates x3, Battlecross, Behemoth x2, Bell Witch, Between the Buried and Me x2, Bewitcher, Beyond Creation, The Binary Code, Black Crown Initiate, The Black Dahlia Murder x2, Black Fast, The Black Moriah, Black Sabbath, Black Star Riders, Blade Killer, Bloodbound, the body, Butcher Babies, Call of the Void, Caspian, Cannabis Corpse, Carach Angren x2, Cattle Decapitation, Cauldron, Children of Bodom x4, CHON x3, Converge, Creepers, Cyhra, Cynic, Danzig, Dark Tranquillity x3, Darkest Hour, David Ellefson, David Maxim Micic, Deafheaven, The Dear Hunter, Death (DTA), Decapitated, Deep Purple, Defiled Christ, Desecrate x3, DevilDriver, Devin Townsend Project, Diamond Head, Dissona, Don Henley x2, Dreaming Dead, Dust Bolt, Eagles x2, Earthside, Elton John x2, Enforcer x2, Ensiferum, Enslaved x4, Exmortus x2, Exodus x3, Falls of Rauros, The Fine Constant, Fleetwood Mac, Fleshgod Apocalypse, Flotsam and Jettsam, Galactic Empire, Ghost, Ghoul, Gojira x2, Gravehill, The Green, Green Death, Haken, HammerFall, Hatchet, Hate Storm Annihilation, The Haunted, Havok x3, Hellyeah x2, Hirax, Hobbs' Angel of Death, Holy Grail, Homewrecker, Horrendous, Iced Earth, Immolation, Immortal Guardian, Impaler, In Defence, In Flames x3, Incantation, Inferi, Insomnium, Internal Bleeding, Intervals, Intronaut x2, Iration x2, Iron Maiden x3, Iron Reagan x2, Jimmy Buffett & The Coral Reefer Band, Joan Jett and the Black Hearts, Judas Priest x2, Kansas x2, Katatonia, Katy Perry, Kill Ritual, King Crimson, King Diamond x3, Kreator x2, Kublai Khan, Labyrinth, Lacuna Coil, Lamb of God x3, Leprous x2, Lich King, Lost Society, Lynyrd Skynyrd, Mammoth, Marty Friedman x2, Massacre, Megadeth x5, Metal Church, Metallica, Micawber, Midnight, Monuments, Morbid Angel x2, Morbid Saint x2, Motörhead, Municipal Waste, Napalm Death, Native Construct, Ne Obliviscaris x3, Necrot, Nekrogoblikon x2, Nervosa, Nick Johnston, Night Demon, Nile, North, Novembers Doom, Oathbreaker, Obituary x3, Oceans of Slumber, Omnium Gatherum, Onward with Love, Opeth x3, Origin, Outlaws, Overkill, Pallbearer, Panopticon x2, Pat Benatar, Persefone, Pillorian, Plini x2, Polyphia x3, Power Trip x3, Prong, Raven, The Raven Age x2, Rebelution, Red Hot Chili Peppers, REO Speedwagon, Repulsion, Revocation x3, Rezet, Rings of Saturn, Ringworm, Rivers of Nihil x4, Ross the Boss, Rotten Sound, Rush, Sabaton, Sacrificial Slaughter, Sadistic Intent, Sanctuary, Sakrificer x3, Sarah Longfield, Savage Master, Saxon, Septicflesh, Scale the Summit x3, Sepultura, Shattered Sun, Sithu Aye, Skeletal Remains x2, Skeletonwitch x3, Skull Fist, Slayer x4, Soen, Starkill x2, Strawberry Girls, Striker, Styx x6, Suffocation x2, Suicidal Tendencies x3, Swallow the Sun, The Sword, Tenacious D, Testament x4, Tormenter x5, tricot, TTNG, Uada, Uncured, Vader, Vallenfyre, Volbeat, Vuur, Warbringer x2, Warhead x3, Wintersun, Witchtrap, Withered, Wolves in the Throne Room, Wolvhammer, Woman is the Earth x2, Wormwitch, Wrath, Yob, The Zenith Passage, 2Cents, 4Arm,

And a lot of underground bands who's names I do not know.

Festivals include:
Mayhem fest 2015
Show Your Scars 2016
ProgPower USA XIX 2018

Who's Next?

Which bands are you into?:

How did you find out about TShirtSlayer? :

I was looking a for a patch and ended up here.
Last logged in

7 hours 28 min ago

Upload stats

| Count | Type |
| --- | --- |
| 96 | TShirt or Longsleeve |
| 2 | Tape / Vinyl / CD / Recording etc |
| 1 | Pin / Badge |
| 61 | Patch |
| 45 | Other Collectable |
| 2 | Hooded Top |
| 6 | Battle Jacket |

Upload trade status

| Count | Type |
| --- | --- |
| 1 | Sold |
| 212 | Not for sale or trade |

Bands uploaded

| Count | Band |
| --- | --- |
| 25 | Opeth |
| 23 | Megadeth |
| 14 | The Absence |
| 13 | Cynic |
| 12 | Skeletonwitch |
| 11 | Exodus |
| 11 | Iron Maiden |
| 11 | At The Gates |
| 10 | Dark Tranquillity |
| 9 | Morbid Saint |
| 8 | Ne Obliviscaris |
| 8 | Anthrax |
| 8 | Death |
| 7 | Testament |
| 7 | King Diamond |
| 7 | Slayer |
| 6 | In Flames |
| 6 | Arsis |
| 6 | Beyond Creation |
| 5 | Katatonia |
| 5 | Styx |
| 5 | Agalloch |
| 5 | Vektor |
| 5 | CHON |
| 4 | Alcest |
| 4 | Lamb Of God |
| 4 | Scale The Summit |
| 4 | Power Trip |
| 4 | Amon Amarth |
| 4 | Glutton For Punishment |
| 4 | Marty Friedman |
| 4 | Rivers Of Nihil |
| 4 | Obscura |
| 4 | Hirax |
| 4 | Pillorian |
| 4 | Leprous |
| 4 | Rush |
| 4 | Metallica |
| 3 | Novembers Doom |
| 3 | Skeletal Remains |
| 3 | Panopticon |
| 3 | Intronaut |
| 3 | Sithu Aye |
| 3 | Falls Of Rauros |
| 3 | Judas Priest |
| 3 | Razor |
| 3 | Defiled Christ |
| 3 | Behemoth |
| 3 | Obituary |
| 3 | Pestilence |
| 3 | Iron Reagan |
| 3 | Disillusion |
| 3 | Plini |
| 3 | Toxik |
| 3 | Starkill |
| 3 | Holy Grail |
| 3 | Morbid Angel |
| 3 | Darkest Hour |
| 3 | Suffocation |
| 3 | Cauldron |
| 3 | All That Remains |
| 3 | Revocation |
| 3 | Children Of Bodom |
| 3 | Ghoul |
| 3 | Kreator |
| 3 | Havok |
| 2 | Between The Buried And Me |
| 2 | KING CRIMSON |
| 2 | Polyphia |
| 2 | The Sword |
| 2 | Alarum |
| 2 | Black Sabbath |
| 2 | Persefone |
| 2 | Alda |
| 2 | Soen |
| 2 | Ensiferum |
| 2 | THE Great Electric Quest |
| 2 | David Ellefson |
| 2 | Caspian |
| 2 | Woman Is The Earth |
| 2 | Uncured |
| 2 | Mercyful Fate |
| 2 | Uada |
| 2 | Kansas |
| 2 | Echoes Of The Fallen |
| 2 | Immortal Guardian |
| 2 | The Black Dahlia Murder |
| 2 | Exivious |
| 2 | Insomnium |
| 2 | Sakrificer |
| 2 | Angel Vivaldi |
| 2 | Rotten Sound |
| 2 | Oceans Of Slumber |
| 2 | Diamond Head |
| 2 | Mutilacion |
| 2 | Fleshgod Apocalypse |
| 2 | Andy James |
| 2 | Ringworm |
| 2 | Warbringer |
| 2 | Haken |
| 2 | Carach Angren |
| 2 | Eneferens |
| 2 | Exmortus |
| 2 | Black Crown Initiate |
| 2 | Bloodbath |
| 2 | Cryptic Shift |
| 2 | Ghost Hook |
| 2 | Blind Illusion |
| 2 | Savage Master |
| 2 | Enforcer |
| 2 | The Donner Party |
| 2 | Desecrate |
| 2 | Withered |
| 2 | Onward With Love |
| 2 | Suicidal Tendencies |
| 2 | PHLEGETHON |
| 2 | Animals As Leaders |
| 2 | Vader |
| 2 | Blodwar |
| 2 | Red Hot Chilli Peppers |
| 2 | Enslaved |
| 2 | Plagued Insanity |
| 1 | Wolves In The Throne Room |
| 1 | Beauty Of Decay |
| 1 | Earthside |
| 1 | Monuments |
| 1 | Kill Ritual |
| 1 | In Defence |
| 1 | TTNG |
| 1 | Martyr |
| 1 | Bloodbound |
| 1 | Raven |
| 1 | Malice |
| 1 | The Dear Hunter |
| 1 | The Body |
| 1 | Gracepoint |
| 1 | Horrendous |
| 1 | Nervosa |
| 1 | Tricot |
| 1 | Sadus |
| 1 | Strawberry Girls |
| 1 | Hex Vortices |
| 1 | Cage |
| 1 | Oathbreaker |
| 1 | Skull Fist |
| 1 | Invidiosus |
| 1 | Creepers |
| 1 | Native Construct |
| 1 | Plague Of Stars |
| 1 | Night Demon |
| 1 | The Black Moriah |
| 1 | Homewrecker |
| 1 | Nile |
| 1 | Cold Colours |
| 1 | Crematorium |
| 1 | Wolvhammer |
| 1 | Internal Bleeding |
| 1 | Eclipse |
| 1 | Septicflesh |
| 1 | Metal Allegiance |
| 1 | Overkill |
| 1 | Deafheaven |
| 1 | Manimal |
| 1 | Space Chaser |
| 1 | Septic Flesh |
| 1 | Swallow The Sun |
| 1 | Altitudes & Attitude |
| 1 | Dethklok |
| 1 | Amiensus |
| 1 | Sepultura |
| 1 | Void Omnia |
| 1 | Tormenter |
| 1 | Vuur |
| 1 | Cattle Decapitation |
| 1 | Massacre |
| 1 | Allegaeon |
| 1 | Intervals |
| 1 | Saxon |
| 1 | Krawg |
| 1 | Our Oceans |
| 1 | Antiverse |
| 1 | Prong |
| 1 | Occultist |
| 1 | Isenordal |
| 1 | The Fine Constant |
| 1 | Decapitated |
| 1 | Amorphis |
| 1 | Artificial Brain |
| 1 | Necrophagist |
| 1 | Blade Killer |
| 1 | Lost Society |
| 1 | Black Star Riders |
| 1 | Avskaffa |
| 1 | AC/DC |
| 1 | Dying Gorgeous Lies |
| 1 | Inferi |
| 1 | Anathema |
| 1 | The Haunted |
| 1 | Omnium Gatherum |
| 1 | Otep |
| 1 | Hellyeah |
| 1 | Origin |
| 1 | Eagles |
| 1 | Alterbeast |
| 1 | White Wizzard |
| 1 | Deep Purple |
| 1 | Necrot |
| 1 | Uh... |
| 1 | Dreaming Dead |
| 1 | Cannabis Corpse |
| 1 | Aftertime |
| 1 | Ross The Boss |
| 1 | Hatchet |
| 1 | Wormwitch |
| 1 | Impaler |
| 1 | Red Fletcher |
| 1 | Public Enemy? |
| 1 | Hate Storm Annihilation |
| 1 | Tombs |
| 1 | DevilDriver |
| 1 | Auridius |
| 1 | YOB |
| 1 | Lich King |
| 1 | Sadistic Intent |
| 1 | Wintersun |
| 1 | Sarah Longfield |
| 1 | Aronious |
| 1 | Bad Brains |
| 1 | Galactic Empire |
| 1 | Cannibal Corpse |
| 1 | Warhead |
| 1 | Ashbringer |
| 1 | Bell Witch |
| 1 | Mammoth |
| 1 | Raptor |
| 1 | Wrath |
| 1 | All Out Mutiny |
| 1 | Sabaton |
| 1 | Call Of The Void |
| 1 | Municipal Waste |
| 1 | Napalm Death |
| 1 | Kublai Khan |
| 1 | Immolation |
| 1 | Cyhra |
| 1 | Diagoro |
| 1 | Bewitcher |
| 1 | Axeslasher |
| 1 | Ulkum |
| 1 | Alestorm |
| 1 | Striker |
| 1 | Hobbs' Angel Of Death |
| 1 | Green Death |
| 1 | Dissona |
| 1 | Iced Earth |
| 1 | Mordrot |
| 1 | Brutalur |
| 1 | Repulsion |
| 1 | Flotsam And Jetsam |
| 1 | Aeon Spoke |
| 1 | Labyrinth |
| 1 | Witchtrap |
| 1 | Hachet |
| 1 | The Binary Code |
| 1 | Devin Townsend Project |
| 1 | Sanctuary |
| 1 | Midnight |
| 1 | Gravehill |
| 1 | HammerFall |
| 1 | Ghost |
| 1 | Edge Of Sanity |
| 1 | Redemption |
| 1 | Dust Bolt |

Show all bands

Member for

5 years 3 weeks

Is following...


maidenforce19, vkok, Behemoth116, Yoschi29, SinisterKiller1, 2drunk, mahrim, Roughfishing_Br..., Necro Rican, Lady Draconius, Mrantichrist, Nater90, Megatron1777, SatanicSmoke666, SeanScoil, gizter, avder sede lush