Judas Priestess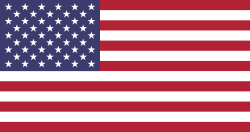 About
Tell us about yourself?:

Age 23
Female

"Raise the moon
Call the dead
Touch the sky
Curse the sand...
...Like the serpent
Glides from it's skin
With gentle moves
On floors of sin"

Favourite album ?:

Judas Priest's Defenders of the Faith

Which bands are you into?:

Last Seen Wearing

I have not marked anything as currently worn yet! sorry!
Last logged in

10 months 6 days ago

Member for

5 years 2 months

Upload stats

| Count | Type |
| --- | --- |
| 1 | TShirt or Longsleeve |
| 92 | Tape / Vinyl / CD / Recording etc |
| 18 | Patch |
| 2 | Other Collectable |
| 1 | Hooded Top |
| 6 | Battle Jacket |

Upload trade status

| Count | Type |
| --- | --- |
| 120 | Not for sale or trade |

Bands uploaded

| Count | Band |
| --- | --- |
| 40 | Judas Priest |
| 7 | Van Halen |
| 7 | Death |
| 6 | Black Sabbath |
| 4 | Coroner |
| 3 | Samhain |
| 3 | Helloween |
| 3 | Raven |
| 2 | Trust |
| 2 | Motörhead |
| 2 | Grave |
| 2 | Grand Funk Railroad |
| 2 | Celtic Frost |
| 2 | Donald Fagen |
| 2 | Saxon |
| 2 | Nausea |
| 2 | Don Felder |
| 2 | Satan |
| 2 | Stevie Nicks |
| 2 | Overkill |
| 2 | Misfits |
| 2 | Riggs |
| 2 | Devo |
| 2 | Gbh |
| 2 | Blue Öyster Cult |
| 2 | Y&T |
| 2 | The Sword |
| 2 | Rainbow |
| 2 | Sanctuary |
| 2 | Girlschool |
| 2 | Nazareth |
| 2 | Def Leppard |
| 2 | Sammy Hagar |
| 2 | Carcass |
| 2 | Diamond Head |
| 2 | Accept |
| 2 | Tokyo Blade |
| 2 | Bloodbath |
| 2 | Cheap Trick |
| 2 | Warzone |
| 2 | Journey |
| 2 | Iron Maiden |
| 2 | Breakdown |
| 2 | D.R.I. |
| 2 | Scorpions |
| 1 | Slayer |
| 1 | Metal Church |
| 1 | Bold |
| 1 | Corrosion Of Conformity |
| 1 | Kreator |
| 1 | Fist |
| 1 | Destruction |
| 1 | Helmet |
| 1 | Toxik |
| 1 | Supertouch |
| 1 | Dead Kennedys |
| 1 | Warrior |
| 1 | King Diamond |
| 1 | Asia |
| 1 | Demon |
| 1 | Trip 6 |
| 1 | Dio |
| 1 | Rage |
| 1 | Metallica |
| 1 | Sodom |
| 1 | Genesis |
| 1 | Krakdown |
| 1 | Discharge |
| 1 | Kiss |
| 1 | Sabbat |
| 1 | David Lee Roth |
| 1 | Graveyard |
| 1 | Side By Side |
| 1 | The Exploited |
| 1 | Twisted Sister |
| 1 | Tankard |
| 1 | Blasphème |
| 1 | Kyuss |
| 1 | Spider |
| 1 | The Misfits |
| 1 | Y.D.L. |
| 1 | Bad Brains |
| 1 | Dokken |
| 1 | Voivod |
| 1 | RAZOR |
| 1 | Razor |
| 1 | Gillan |
| 1 | Icon |
| 1 | Toxic Narcotic |
| 1 | Rush |
| 1 | Deathrow |
| 1 | Pink Floyd |
| 1 | Steely Dan |
| 1 | Exciter |
| 1 | Conflict |
| 1 | Deep Purple |
| 1 | Immolation |
| 1 | Marillion |
| 1 | Atrophy |
| 1 | Uppercut |
| 1 | Mouth Sewn Shut |
| 1 | Triumph |
| 1 | Vendetta |
| 1 | Scanner |
| 1 | Gorguts |
| 1 | Raw Deal |
| 1 | Chaos UK |
| 1 | Zebra |
| 1 | A II Z |
| 1 | Benediction |
| 1 | Sick Of It All |
| 1 | Bastard Priest |
| 1 | Life's Blood |
| 1 | The Virus |
| 1 | Krokus |
| 1 | Venom |
| 1 | Agent Steel |
| 1 | Gorilla Biscuits |
| 1 | Praying Mantis |
| 1 | Bad Trip |
| 1 | Vardis |
| 1 | Bathory |
| 1 | Cancer |
| 1 | NYHC |
| 1 | Quiet Riot |
| 1 | Ghost |
| 1 | Morbid Angel |
| 1 | Megadeth |
| 1 | Youth Of Today |
| 1 | Mötley Crüe |
| 1 | Exodus |
| 1 | Ratt |
| 1 | Cro-mags |
| 1 | TT Quick |
| 1 | Queensrÿche |
| 1 | Testament |
| 1 | Baphomet |
| 1 | Steel Panther |

Show all bands

Friends


geoffro, Calripper, Room101, ThrashLikeIts86, StereoDeth, Nater90, nerf_ herder4444, Troy B clear, gloriousdeath, BlackMetalJesus, GRM421, Everything burrito, Joel, Knightwhosayni, metal_thrashing_dad, atrophythrasher, Owen Johnston, nwobhmbanger, trenchraider, Evil, joecubbie, InfernalDetriment, Hadrianblackthr..., Plug Puller, davidgv16, maidenfan620, ThrashMetal1983, Hellawaits85, 90MaidenFan