iodustv7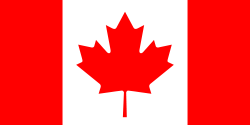 About
What's your reason for joining tshirtslayer?:

Lurking, possibly buying if the price isn't outrageous.

Do you goto any festivals or shows?:

I do happen to go to festivals. I've been attending Amnesia Rockfest and Heavy Montreal for a couple of years now. I love a lot of thrash metal so its really a blast to go and mosh with a bunch of other like minded teenagers.

Favourite album ?:

At the moment Holy Wood (In the Shadow of the Valley of Death) by Marilyn Manson.

Which bands are you into?:

How did you find out about TShirtSlayer? :

I was searching for Marilyn Manson shirts online and stumbled across this site.

Last Seen Wearing

I have not marked anything as currently worn yet! sorry!
Last logged in

2 hours 1 sec ago

Upload stats

| Count | Type |
| --- | --- |
| 123 | TShirt or Longsleeve |
| 4 | Other Collectable |
| 5 | Hooded Top |
| 2 | Battle Jacket |

Upload trade status

| Count | Type |
| --- | --- |
| 4 | Sale or Trade |
| 130 | Not for sale or trade |

Bands uploaded

| Count | Band |
| --- | --- |
| 46 | Marilyn Manson |
| 14 | Tool |
| 9 | Slayer |
| 6 | Metallica |
| 6 | Nailbomb |
| 4 | Rage Against The Machine |
| 4 | Megadeth |
| 4 | Type O Negative |
| 4 | The Offspring |
| 4 | Nine Inch Nails |
| 3 | Smashing Pumpkins |
| 3 | Iron Maiden |
| 3 | Anthrax |
| 3 | Cannibal Corpse |
| 3 | Soulfly |
| 2 | The Sisters Of Mercy |
| 2 | Annihilator |
| 2 | American Head Charge |
| 2 | Suffocation |
| 2 | Storm Troopers Of Death |
| 2 | Rush |
| 2 | My Life With The Thrill Kill Kult |
| 2 | Jack Off Jill |
| 2 | Limp Bizkit |
| 2 | Sepultura |
| 2 | Static X |
| 2 | Fear Factory |
| 2 | Exodus |
| 2 | Rammstein |
| 1 | White Zombie |
| 1 | Spineshank |
| 1 | John Cougar Mellencamp |
| 1 | Christian Death |
| 1 | Korn |
| 1 | The Who |
| 1 | Kittie |
| 1 | No One |
| 1 | Dropkick Murphys |
| 1 | Godflesh |
| 1 | Black Sabbath |
| 1 | Crazytown |
| 1 | Carnivore |
| 1 | Rancid |
| 1 | MADBALL |
| 1 | Blues Brothers |
| 1 | Union Underground.Systematic |
| 1 | Black Flag |
| 1 | X |
| 1 | Iron Reagan |
| 1 | Black Label Society |
| 1 | Pressure 4-5 |
| 1 | The Vandals |
| 1 | Bauhaus |
| 1 | Slipknot |
| 1 | Pure Rubish |
| 1 | The Bouncing Souls |
| 1 | Pink Floyd |
| 1 | Hatebreed |
| 1 | Beautiful Creatures |
| 1 | Rollins Band |
| 1 | Venom |
| 1 | Disturbed |
| 1 | Extremus |
| 1 | Motörhead |
| 1 | Nonpoint |
| 1 | The Cure |
| 1 | DAYGLO ABORTIONS |
| 1 | Power Trip |
| 1 | Godhead |
| 1 | Incantation |
| 1 | Mudvayne |
| 1 | Black Sabbatg |
| 1 | AC/DC |
| 1 | Papa Roach |
| 1 | Led Zeppelin |
| 1 | Alice In Chains |
| 1 | Otep |
| 1 | Ramones |
| 1 | Drowning Pool |
| 1 | Pantera |
| 1 | Bolt Thrower |
| 1 | Linkin Park |
| 1 | Nuclear Assault |

Show all bands

Member for

2 years 8 months

Is following...

No friends added/following