Gargarax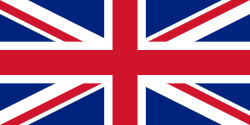 About
Tell us about yourself?:

Into all things heavy, but particularly doom metal and stoner/psych rock. I also love old school horror films and films in general. A few favourites are The Texas Chainsaw Massacre, The Exorcist, Halloween, Bad Taste, Dead Snow, The Thing, The Fly, Zombie Flesh Eaters, Evil Dead.

WANT LIST (shirt, patches, cds/vinyl/tapes)
Suicidal Tendencies
Black Sabbath
Judas Priest
Pentagram
Fu Manchu
Eyehategod
Cough
Dead Kennedys
Venom
Autopsy - Acts of the Unspeakable patch
Obituaryu
Hellhammer
Bolt Thrower
Slayer
Celtic Frost
Electric Wizard
Orange Goblin
Church Of Misery
Saint Vitus
Goatsnake
Warhorse
Sleep
Kyuss
Misfits
Budgie
Hawkwind
Sepultura
Repulsion
Samhain
Brutal Truth
Entombed - Ride, Shoot Straight and Speak the Truth patch or Left Hand Path circle patch
Queens of The Stone Age
Danzig
Led Zeppelin
Black Flag
Minor Threat
SOD

Do you goto any festivals or shows?:

Bloodstock 2009
Bloodstock 2011
Bloodstock 2012
Bloodstock 2013
Suicidal Tendencies
Pentagram
Judas Priest ("Priest Feast" event with Megadeth and Testament)
Iron Maiden
Obituary
Carcass
Napalm Death
Orange Goblin
Karma to Burn
Carcass deathcrusher tour (with Voivod, Obituary and Napalm Death)
With the Dead

Favourite album ?:

The first six Suicidal Tendencies albums

Which bands are you into?:

Last Seen Wearing

I have not marked anything as currently worn yet! sorry!
Last logged in

5 hours 50 min ago

Member for

5 years 9 months

Upload stats

| Count | Type |
| --- | --- |
| 7 | TShirt or Longsleeve |
| 10 | Tape / Vinyl / CD / Recording etc |
| 1 | Pin / Badge |
| 7 | Patch |
| 1 | Other Collectable |

Upload trade status

| Count | Type |
| --- | --- |
| 1 | Wanted |
| 18 | Sale or Trade |
| 7 | Not for sale or trade |

Bands uploaded

| Count | Band |
| --- | --- |
| 4 | Black Sabbath |
| 3 | Suicidal Tendencies |
| 3 | Iron Maiden |
| 2 | The Beatles |
| 2 | Acid Reign |
| 2 | S.O.D. |
| 1 | Spazztic Blurr |
| 1 | Napalm Death |
| 1 | Eyehategod |
| 1 | Celtic Frost |
| 1 | Carnage |
| 1 | Sepultura |
| 1 | Slayer |
| 1 | Kiss |
| 1 | Dio |
| 1 | Megadeth |
| 1 | Fu Manchu |
| 1 | Deep Purple |
| 1 | AC/DC |
| 1 | Evile |
| 1 | Kyuss |
| 1 | Metallica |
| 1 | Gama Bomb |
| 1 | Sacred Reich |
| 1 | Judas Priest |
| 1 | Testament |
| 1 | Corrosion Of Conformity |
| 1 | Motörhead |
| 1 | Nuclear Assault |
| 1 | Black Flag |
| 1 | Obituary |
| 1 | Cryptic Slaughter |
| 1 | At The Gates |
| 1 | The Accused |
| 1 | Public Enemy |
| 1 | Onslaught |
| 1 | Agnostic Front |
| 1 | Anthrax |
| 1 | Misfits |
| 1 | Fugazi |
| 1 | Queens Of The Stone Age |
| 1 | Lamb Of God |
| 1 | Dwarves |
| 1 | Electric Wizard |
| 1 | BEASTIE BOYS |
| 1 | Lawnmower Deth |
| 1 | Blast! |
| 1 | Bolt Thrower |
| 1 | Crucial Youth |
| 1 | D.R.I. |
| 1 | The Devil's Blood |
| 1 | Kreator |
| 1 | Red Hot Chilli Peppers |
| 1 | Mothra |
| 1 | ZZ Top |

Show all bands

Friends


hector.kirkwood..., Satanjugend, MathiasTheVault, EisbeinEisbein, Merlo ToxicEvolution, doomy1, danieldeath, Syrinx 2112, timcauliffe, Spawn_Of_Cronos_666