DeathByMetalAustralia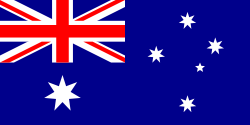 About
What's your reason for joining tshirtslayer?:

Vinyl collector, T shirt collector

Favourite album ?:

Hypocrisy - Forth Dimension, Suffocation - Effigy of the Forgotton, Obituary, Cause of Death,Carcass - Symphonies of Sickness, Massacre - From Beyond, Malevolent Creation - The 10 Commandments

Which bands are you into?:

How did you find out about TShirtSlayer? :

Last Seen Wearing

I have not marked anything as currently worn yet! sorry!
Upload stats

| Count | Type |
| --- | --- |
| 155 | TShirt or Longsleeve |
| 63 | Tape / Vinyl / CD / Recording etc |
| 5 | Patch |
| 5 | Other Collectable |
| 10 | Hooded Top |
| 2 | Battle Jacket |

Upload trade status

| Count | Type |
| --- | --- |
| 1 | Wanted |
| 13 | Sold |
| 6 | Sale or Trade |
| 2 | Sale only |
| 218 | Not for sale or trade |

Bands uploaded

| Count | Band |
| --- | --- |
| 18 | Iron Maiden |
| 12 | Anthrax |
| 9 | Mortician |
| 8 | Dismember |
| 8 | Morbid Angel |
| 8 | Deicide |
| 8 | Megadeth |
| 8 | Jesus Anal Penetration |
| 7 | Incantation |
| 7 | Macabre |
| 7 | Bolt Thrower |
| 7 | Obituary |
| 6 | Autopsy |
| 6 | Unleashed |
| 6 | Napalm Death |
| 6 | Suffocation |
| 5 | Entombed |
| 5 | Slayer |
| 5 | Judas Priest |
| 5 | Cannibal Corpse |
| 5 | Kreator |
| 5 | Death |
| 5 | Carcass |
| 5 | Asphyx |
| 5 | Massacre |
| 5 | Puncture Wound |
| 4 | GENERAL SURGERY |
| 4 | Immolation |
| 4 | Pungent Stench |
| 4 | Corpse Molestation |
| 4 | Vio-Lence |
| 4 | Nocturnus |
| 4 | Metallica |
| 4 | Exodus |
| 4 | Dying Fetus |
| 4 | EMBALMER |
| 4 | Testament |
| 3 | Forbidden |
| 3 | Exhumed |
| 3 | Fleshgrind |
| 3 | Morgoth |
| 3 | Hypocrisy |
| 3 | Anatomy |
| 3 | Dark Funeral |
| 3 | Malevolent Creation |
| 2 | Immersed In Blood |
| 2 | Sacred Reich |
| 2 | Sepultura |
| 2 | Gorefest |
| 2 | Lividity |
| 2 | Cancer |
| 2 | Benediction |
| 2 | Marduk |
| 2 | Abominator |
| 2 | Gorguts |
| 2 | Impaled Nazarene |
| 2 | Sodom |
| 2 | Malicious Hate |
| 2 | Cemetery Urn |
| 2 | Devourment |
| 1 | Pestilence |
| 1 | Volatile |
| 1 | Gospel Of The Horns |
| 1 | Overkill |
| 1 | Xentrix |
| 1 | Encabulos |
| 1 | Siebenbürgen |
| 1 | Ignivoumos |
| 1 | Nuclear Assault |
| 1 | Torture Krypt |
| 1 | Fracture |
| 1 | Obscurity |
| 1 | Oni |
| 1 | Road Side Burial |
| 1 | HATE ETERNAL |
| 1 | Drop Ins |
| 1 | Dark Lord |
| 1 | Spear Of Longinus |
| 1 | Helloween |
| 1 | W.A.S.P. |
| 1 | Kataklysm |
| 1 | Stargazer |
| 1 | Misery Index |
| 1 | Brutal Truth |
| 1 | Malignancy |
| 1 | Hellraiser |
| 1 | Enthroned |
| 1 | Cryptopsy |
| 1 | Death Angel |
| 1 | Aborted |
| 1 | Master |
| 1 | Paradise Lost |
| 1 | Brodequin |
| 1 | Hail Of Bullets |
| 1 | Ignivomous |
| 1 | Crucifier |
| 1 | Abomination |
| 1 | Rottrevore |
| 1 | Structure Of Lies |
| 1 | Horned Almighty |
| 1 | Killing Addiction |
| 1 | Monoliyth |
| 1 | Broken Hope |
| 1 | Inveracity |
| 1 | Carnage |
| 1 | Bestial Warlust |
| 1 | Haemorrhage |
| 1 | Kaamos |
| 1 | Gorgoroth |
| 1 | Seance |
| 1 | Impaled |
| 1 | Incision |
| 1 | Mayhemic Truth |
| 1 | Sadistic Intent |
| 1 | Kerasphonis |
| 1 | Massochist |
| 1 | Beyond Mortal Dreams |
| 1 | Beherit |
| 1 | Dead Congregation |
| 1 | Armoured Angel |
| 1 | Anal Blast |
| 1 | Abramelin |
| 1 | Destruktor |
| 1 | Deranged |
| 1 | Crypt |
| 1 | Gorgasm |
| 1 | Goreaphobia |
| 1 | Cauldron Black Ram |
| 1 | Massacra |
| 1 | Abscess |
| 1 | Waco Jesus |
| 1 | Azreal |
| 1 | Amon |
| 1 | Braindead |
| 1 | Profanatica |
| 1 | Bonesaw |
| 1 | Annihilator |
| 1 | Excarnated |

Show all bands

Last logged in

1 week 6 days ago

Member for

6 years 2 months

Is following...


Bloodmoth666, PullThePlug, Sinister, Aaron Argersinger, fall in disease, Dimblaspemous, fuckyeah, blackdeathdker, George21, heriot07, Special-Tee-666, NEC, Coleman Perin, Gwynbleidd, JayGrinder, giallorossi, Fukkunt, thenecrophile, Mendicant, RavenLucy, TheSabbathsCreed, Meshuggahman, dreadhead, jjfowler, corpseflesh, darksorrow, pleasureslave666, nomorecolor, rusty74, aussiebrutality, ace_j118, Dissident666, cry yourself to ash, gynecrologist, MetalDon, MorpheusofDeath, threeking, devourthesoul, CarCass Death, Charred Remains, Nocturnalslayer, JONOMETAL, slayerslayer, MaxPerv, BrewtalBanger666, FOSS666, devil40, GoatMaiden, ANDROS666, StaleLife, deadlock, MHP, nexus6, Nemesis, Fuggle74, Failure4Gods, Rotten, Josh Laing, DeathFuckinMetal, Beerfiend666