anotherskeleton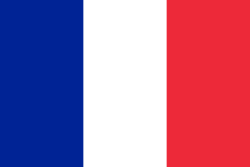 About
Tell us about yourself?:

I'm an old fart, been listening to metal/buying CDs and LPs/attending shows and drinking beers for more than 25 years now... can still go completely berserk in the pit and beat the shit out of ya though!
favorite bands are NAPALM DEATH, SLEEP, RAMESSES, PAN.THY.MONIUM, LEVIATHAN (Wrest), DARK ANGEL, VOIVOD, WEEDEATER, EYEHATEGOD, VIO-LENCE, and a tons more.
I also enjoy a lot of non-metal music and classical music (Tricky, Dead Can Dance, The MarsVolta, Zappa, The Pharcyde, SCORN, Wu Tang... to name a few).

What's your reason for joining tshirtslayer?:

actually there are no reasons for NOT joining tshirtslayer :)

Do you goto any festivals or shows?:

Try to attend as much shows as possible
Hellfest 2012, 2013, 2015, 2016, 2017 (soon!!) Fall of Summer 2014, 2015, 2017 (can't wait!!!)
hopefully Roadburn and Obscene Extreme someday

Favourite album ?:

not an album but my favorite release ever is probably Napalm Death's "Mentally Murdered"

Which bands are you into?:

How did you find out about TShirtSlayer? :

Last Seen Wearing

I have not marked anything as currently worn yet! sorry!
Upload stats

| Count | Type |
| --- | --- |
| 19 | TShirt or Longsleeve |
| 16 | Patch |
| 15 | Other Collectable |
| 1 | Hooded Top |

Upload trade status

| Count | Type |
| --- | --- |
| 1 | Sold |
| 11 | Sale or Trade |
| 39 | Not for sale or trade |

Bands uploaded

| Count | Band |
| --- | --- |
| 5 | Pan.Thy.Monium |
| 3 | Leviathan |
| 3 | Bolt Thrower |
| 2 | Obituary |
| 2 | Ramesses |
| 2 | Eyehategod |
| 2 | Massacra |
| 2 | Sepultura |
| 1 | Kreator |
| 1 | No Return |
| 1 | Dark Castle |
| 1 | Slayer |
| 1 | Asshole |
| 1 | BORIS |
| 1 | One Tail One Head |
| 1 | Death |
| 1 | Prong |
| 1 | Red Fang |
| 1 | Pestilence |
| 1 | 11Paranoias |
| 1 | Viogression |
| 1 | Shud |
| 1 | Vampire |
| 1 | Benediction |
| 1 | Exulceration |
| 1 | Pungent Stench |
| 1 | Putrid Offal |
| 1 | Black Tusk |
| 1 | Aura Noir |
| 1 | INCUBUS |
| 1 | Burning Witch |
| 1 | Godflesh |
| 1 | Nachtmystium |
| 1 | Disharmonic Orchestra |
| 1 | Dark Angel |
| 1 | Supuration |
| 1 | Ravenous |
| 1 | Dopethrone |
| 1 | Anthrax |
| 1 | Metallica |
| 1 | Guns N' Roses |
| 1 | Turbonegro |
| 1 | Impaled Nazarene |
| 1 | Weedeater |
| 1 | Morbid Angel |
| 1 | Catacomb |
| 1 | YOB |
| 1 | Napalm Death |
| 1 | Coroner |
| 1 | Dopefight |

Show all bands

Last logged in

8 months 1 week ago

Member for

5 years 5 months

Is following...

No friends added/following