4649goroawase
Trade history
3 items received from others
This member does not have any trade history.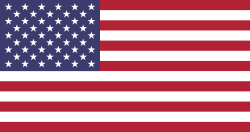 About
Tell us about yourself?:

From USA, like all metal (but Black Metal most), collecting shirts since 2008, wearing a battlejacket (with the sleeves)

What's your reason for joining tshirtslayer?:

Share my enthusiasm for collecting

Do you goto any festivals or shows?:

Dir en Grey in Fukuoka, Japan
Abbath, Tribulation, High on Fire, Skeletonwitch in Santa Ana
Archgoat, Valkyria, Ritual Combat in Los Angeles

Favourite album ?:

In the Nightside Eclipse by Emperor

Which bands are you into?:

How did you find out about TShirtSlayer? :

Looking at battlejackets on google

Last Seen Wearing

I have not marked anything as currently worn yet! sorry!
Upload stats

| Count | Type |
| --- | --- |
| 8 | TShirt or Longsleeve |
| 25 | Tape / Vinyl / CD / Recording etc |
| 9 | Patch |
| 4 | Other Collectable |
| 1 | Hooded Top |
| 2 | Battle Jacket |

Upload trade status

| Count | Type |
| --- | --- |
| 2 | Trade Only |
| 2 | Sold |
| 3 | Sale or Trade |
| 42 | Not for sale or trade |

Bands uploaded

| Count | Band |
| --- | --- |
| 3 | Slayer |
| 3 | Dir En Grey |
| 3 | Bathory |
| 3 | Mercyful Fate |
| 2 | King Diamond |
| 2 | Destruction |
| 2 | Accept |
| 2 | Enslaved |
| 2 | Tiamat |
| 2 | Anthrax |
| 2 | At The Gates |
| 2 | Emperor |
| 2 | Sodom |
| 2 | Cradle Of Filth |
| 2 | Gorgoroth |
| 2 | Morbid Angel |
| 2 | Darkthrone |
| 1 | Autopsy |
| 1 | Hallows Eve |
| 1 | Carnage |
| 1 | In Flames |
| 1 | INCUBUS |
| 1 | Watain |
| 1 | Massacra |
| 1 | Summoning |
| 1 | Iron Maiden |
| 1 | Running Wild |
| 1 | Bloodbath |
| 1 | Paradise Lost |
| 1 | Edge Of Sanity |
| 1 | Von |
| 1 | Beherit |
| 1 | Cannibal Corpse |
| 1 | Wormrot |
| 1 | Stratovarius |
| 1 | Dissection |
| 1 | X Japan |
| 1 | Ulver |
| 1 | My Dying Bride |
| 1 | The Gazette |
| 1 | Pantera |
| 1 | Oathean |
| 1 | Kiss |
| 1 | Skid Row |
| 1 | Sigh |
| 1 | Death |
| 1 | Satyricon |
| 1 | Dismember |
| 1 | Deathspell Omega |
| 1 | Marduk |
| 1 | Entombed |
| 1 | Sabbat (JPN) |
| 1 | Mütiilation |
| 1 | Asphyx |
| 1 | Alice Cooper |
| 1 | Warrant |
| 1 | Grave |
| 1 | Mayhem |
| 1 | Atheist |
| 1 | Dark Funeral |
| 1 | Pestilence |
| 1 | Demolition Hammer |
| 1 | Immortal |
| 1 | Suffocation |
| 1 | Possessed |
| 1 | Morbid |

Show all bands

Last logged in

4 months 3 weeks ago

Member for

5 years 8 months

Is following...


devilplayground, dubtribe, Vic_Rattlehead, streicherzzy, war666, metallicjan, Lef_Deppard, nameless_rites, Morbideath, Mr.Thrash, gizter, LifeOfDeath, HeavyMetalFever, amokrun79, ThunderHolder, ZAKRAT, obscureaper, ThrashMetal1983, Reptile86x, endlessgame666, Canrith, H_Entfremdung, Sakalos, R.J., Axiom Heroine, BlackMetalHailey, emperialmassacre, TerrorExecution, Rex, HumanInsecticide, metal6ick66, Kilmister, DIE13TOXICTHRASHER