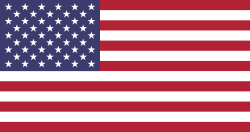 xenokrist_97
Primary tabs
Trade history
This member does not yet have any sent trade reviews/history
About
Tell us about yourself?:

From Texas.
Started collecting shirts 2 and a half years ago as of making this account.
Huge fan of old school death metal and doom metal (of any variety).
Favorite band is Morbid Angel.

Current want list:
Morbid Angel - Any shirt I don't already have
Deicide - Any shirt I don't already have (Scars of the Crucifix - The Stench of Redemption era is priority at the moment)
Opeth - Blackwater Park era shirt, preferably around the 2001 tour
Cradle of Filth - anything from the 90's to 2001
and anything from Mournful Congregation, Nortt, and Xasthur

What's your reason for joining tshirtslayer?:

To show what I have that others may not have seen before, and possibly expand my own collection.

Do you goto any festivals or shows?:

Go to shows often, at least 5 a year I'd say is good for me.
Been to Summer Slaughter festival in 2012 (though I didn't stay long), and 2014. The latter was better because of MA headlining.

Favourite album ?:

As of right now, Blackwater Park - Opeth , Domination - Morbid Angel, Dopesmoker - Sleep.

Which bands are you into?:

How did you find out about TShirtSlayer? :

Through various collectors groups on facebook.
Member for

8 years 2 months

Last logged in

6 years 10 months ago