Troy B clear
Trade history
1 pending seller/trader reviews
21 great seller/trader reviews
27 items received from others
More info click here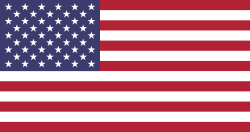 About
Tell us about yourself?:

Old-school Metal-Head/Thrasher/Punker into collecting patches, records (vinyl) & music downloads (I trade on soulseek), going to shows, playing guitar & playing video games.

------------ Patch want list---------------
Deep Purple - Perfect Strangers World Tour orig. woven
Voivod - Killing Technology official woven
The Accused - shaped or rectangle logo official woven
Body Count - Self titled LP official woven
Ice T - Uncensored Syndicate official woven
Nuclear Assault - Handle w/ Care orig. circ. woven
D.R.I. - Thrash Zone orig. woven
Municipal Waste - toxic waste barrel printed on yellow cloth '03

also interested in a lot of NWOTM bands' patches

But feel free to offer anything!!!

What's your reason for joining tshirtslayer?:

Get more patches for my vest

Do you goto any festivals or shows?:

Yeah!!! Been to Monsters of Rock, Clash of the Titans & countless concerts, shows & other festivals! First concert was Metallica & Ozzy in '1986 (04/20/86). Most recent show was Vektor, Warhead (AZ) & Condition Critical. My favorite show was Municipal Waste & Vektor in my hometown Wilmington, DE.

Favourite album ?:

Anthrax - Among the Living or Black Sabbath - Master of Reality or Municipal Waste - The Art of Partying or Pink Floyd - The Dark Side of the Moon or Exodus - Pleasures of the Flesh or NOFX - White Trash... or lol (too many)

Which bands are you into?:

How did you find out about TShirtSlayer? :

Used google looking for patches

Last Seen Wearing

I have not marked anything as currently worn yet! sorry!
Upload stats

| Count | Type |
| --- | --- |
| 14 | TShirt or Longsleeve |
| 40 | Tape / Vinyl / CD / Recording etc |
| 20 | Patch |
| 7 | Other Collectable |
| 1 | Hooded Top |
| 4 | Battle Jacket |

Upload trade status

| Count | Type |
| --- | --- |
| 1 | Trade Only |
| 2 | Sale or Trade |
| 83 | Not for sale or trade |

Bands uploaded

| Count | Band |
| --- | --- |
| 14 | Municipal Waste |
| 11 | Ghoul |
| 11 | Toxic Holocaust |
| 10 | D.R.I. |
| 8 | Lich King |
| 8 | Iron Reagan |
| 8 | 3 Inches Of Blood |
| 7 | Kreator |
| 7 | Anthrax |
| 7 | Suicidal Tendencies |
| 7 | S.O.D. |
| 6 | Cryptic Slaughter |
| 6 | Exodus |
| 6 | Havok |
| 6 | Nuclear Assault |
| 5 | Testament |
| 5 | Bio-Cancer |
| 5 | Gama Bomb |
| 5 | Sacred Reich |
| 5 | Vektor |
| 4 | Slayer |
| 4 | Thrash Or Die |
| 4 | Overkill |
| 4 | Exmortus |
| 4 | The Lurking Corpses |
| 4 | Warbringer |
| 4 | M.O.D. |
| 4 | Attomica |
| 4 | Death Angel |
| 4 | Bywar |
| 4 | Vindicator |
| 4 | Motörhead |
| 4 | Metallica |
| 4 | Corrosion Of Conformity |
| 4 | Destruction |
| 4 | Violator |
| 4 | Sodom |
| 4 | Dead Kennedys |
| 4 | Tankard |
| 3 | Black Sabbath |
| 3 | G.G. Allin |
| 3 | Diamond Plate |
| 3 | The Exploited |
| 3 | A.N.S. |
| 3 | Dark Angel |
| 3 | Megadeth |
| 3 | The Claw |
| 3 | Hirax |
| 3 | Hyades |
| 3 | BAT |
| 3 | Iron Maiden |
| 3 | Fueled By Fire |
| 3 | Necronomicon |
| 3 | Leftover Crack |
| 3 | Viking |
| 3 | Vitamin X |
| 3 | Evile |
| 3 | Black Tusk |
| 3 | Bonded By Blood |
| 3 | Ozzy Osbourne |
| 3 | Excel |
| 2 | Neurosis |
| 2 | Suicidal Angels |
| 2 | Widow |
| 2 | Cannabis Corpse |
| 2 | Possessor |
| 2 | HeXen |
| 2 | Bad Religion |
| 2 | Volture |
| 2 | Thrash Metal |
| 2 | Bloodrocuted |
| 2 | AC/DC |
| 2 | Dr. Living Dead! |
| 2 | Toxic Thrash Metal |
| 2 | Thrash Now Work Later |
| 2 | Pink Floyd |
| 2 | Metal Church |
| 2 | Pig Destroyer |
| 2 | Misfits |
| 2 | Bad Brains |
| 2 | Gwar |
| 2 | Speed Metal |
| 2 | Speed Metal Punx |
| 2 | Death |
| 2 | Wehrmacht |
| 2 | Tankcrimes |
| 2 | Descendents |
| 2 | Forbidden |
| 1 | Prone To Violence |
| 1 | At War |
| 1 | Fifteen |
| 1 | Blast! |
| 1 | In Defence |
| 1 | Chronosphere |
| 1 | Brain Dead |
| 1 | Hard Core |
| 1 | Prowler |
| 1 | Wrathchild America |
| 1 | Crack Rock Steady Seven |
| 1 | The Meatmen |
| 1 | Spikes |
| 1 | Exarsis |
| 1 | Black Flag |
| 1 | Larry & His Flask |
| 1 | Token Entry |
| 1 | Condition Critical |
| 1 | Crossover |
| 1 | Nofx |
| 1 | Verbal Abuse |
| 1 | Anarchy 6 |
| 1 | Exhumed |
| 1 | Mosh-pit Justice |
| 1 | Thrash Zone |
| 1 | The Accused |
| 1 | Lost Cause |
| 1 | Marduk |
| 1 | Paradise Lost |
| 1 | Spike Cassidy |
| 1 | Naked Raygun |
| 1 | Dying Fetus |
| 1 | Gbh |
| 1 | Big Drill Car |
| 1 | Pantera |
| 1 | Meshuggah |
| 1 | Mutagenocide |
| 1 | Dio |
| 1 | Powermad |
| 1 | Pussy Riot |
| 1 | Pagan Babies |
| 1 | Venom |
| 1 | Pathology |
| 1 | Agnostic Front |
| 1 | Eddie Van Halen |
| 1 | NYHC The Way It Is Compilation |
| 1 | Led Zeppelin |
| 1 | God Forbid |
| 1 | Casket |
| 1 | Gang Green |
| 1 | New Breed Compilation |
| 1 | Whiplash |
| 1 | Baroness |
| 1 | Crack Rock Steady 7 |
| 1 | Faith No More |
| 1 | Circle Jerks |
| 1 | Toxik |
| 1 | Hatchet |
| 1 | Machine Head |
| 1 | Sonic Pulse |
| 1 | Twisted Sister |
| 1 | Impulse Manslaughter |
| 1 | Midnight |
| 1 | Dr. Livingdead |
| 1 | Savagery |
| 1 | Def Leppard |
| 1 | MDC |
| 1 | Obituary |
| 1 | Mucky Pup |
| 1 | Murphy's Law |
| 1 | Vio-Lence |
| 1 | Ugly Americans |
| 1 | Morbid Angel |
| 1 | Solstice |
| 1 | Toxic Waste |
| 1 | Coroner |
| 1 | Choking Victim |
| 1 | Warzone |
| 1 | Public Enemy |
| 1 | The Misfits |
| 1 | Voivod |
| 1 | D.I. |
| 1 | Metal |
| 1 | The Shrine |

Show all bands

Last logged in

9 months 4 days ago

Member for

8 years 2 months

Is following...


Horta, Thrash Junkie, Deathtattooguy, jakefatal, Deathcrush, Corrosive, Merlo ToxicEvolution, venice thrasher, Thrashmaster, DethronedEmperor23, oldmate, Formshifter, CHAOS AND METAL, Gina Bloodlust, Beerbong77, justinlopez1995, haveabeerwithfear, ACES HIGH, Tankard Emptyer, Morbideath, Cannibal Lecter, AcCobra1583, greatabyss, Morbid Frost, Beist, 2hobos1box, NoneFuckingHeavier, Bayernpirat, MonoWhisper763, Knightwhosayni, TheePhilosopher, Joel, metbrab, Grimmfist, PUR3 THR4SH3R, 90MaidenKiss, dubtribe, Grey Waters, StereoDeth, The_Brain_Jerk, SatanicSmoke666, Rotten, NISSE666, dayak666, THRASH Til DEATH, Oby1916, albatros, WastedAsshole69, Oldschool, xsharkboyx, gloriousdeath, maidenfan94, Fuggle74, thrashinqueef, azthrasher480, zebra1niner, Judas Priestess, Kathulex, DamageIncDEB, quixotic, An Overdose Of ..., meaningless, ThrashMetal1983, joecubbie, 90MaidenFan, whiteravenmetal, heavymetalcripple, thrashing_death, metal_thrashing_dad