Strinkenn
Trade history
1 items received from others
This member does not have any trade history.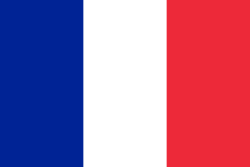 About
Tell us about yourself?:

I'm French, I live in Brest, born in '96. I'm not into a specific genre, but I really like heavy, doom, thrash and black metal. I'm not a collector, but I have some tshirts and a battlejacket.

What's your reason for joining tshirtslayer?:

I'm looking for nice patches and tshirts, interesting discussions and music discoveries.

Do you goto any festivals or shows?:

As much as I can, many shows in bars, concert halls along the year, and some festivals: the Hellfest, the Motocultor, the Courts of Chaos.

Favourite album ?:

Hard to choose one. Maybe The Number Of The Beast, my first Maiden.

Which bands are you into?:

How did you find out about TShirtSlayer? :

A friend told me about it.

Last Seen Wearing

I have not marked anything as currently worn yet! sorry!
Upload stats

| Count | Type |
| --- | --- |
| 2 | TShirt or Longsleeve |
| 6 | Tape / Vinyl / CD / Recording etc |
| 3 | Pin / Badge |
| 33 | Patch |
| 1 | Other Collectable |
| 4 | Battle Jacket |

Upload trade status

| Count | Type |
| --- | --- |
| 49 | Not for sale or trade |

Bands uploaded

| Count | Band |
| --- | --- |
| 6 | Obsequiae |
| 6 | Cirith Ungol |
| 6 | Sortilege |
| 5 | Kreator |
| 5 | Vehemence |
| 5 | Hexecutor |
| 5 | Judas Priest |
| 5 | Manilla Road |
| 5 | Sojourner |
| 5 | Crypt Sermon |
| 5 | Vektor |
| 5 | Atlantean Kodex |
| 4 | Dissection |
| 4 | Manzer |
| 4 | Paradox |
| 4 | Flight |
| 4 | Iron Maiden |
| 4 | Loudblast |
| 4 | Destruction |
| 4 | Amorphis |
| 4 | Wolf |
| 4 | Satyricon |
| 4 | Saor |
| 4 | Saxon |
| 4 | Darkenhöld |
| 4 | Haunt |
| 4 | Visigoth |
| 4 | Death |
| 4 | Grave Digger |
| 4 | Carcariass |
| 4 | Enforcer |
| 4 | Lunar Shadow |
| 4 | Hällas |
| 4 | Sacramentum |
| 4 | Emperor |
| 4 | Blind Guardian |
| 3 | Aorlhac |
| 3 | Idle Hands |
| 3 | Hoth |
| 3 | Seax |
| 3 | Overkill |
| 3 | Dark Funeral |
| 3 | Toxic Holocaust |
| 3 | Aquilla |
| 3 | Primordial |
| 3 | Nifelheim |
| 3 | Angel Witch |
| 3 | Saracen |
| 3 | Metallica |
| 3 | Armored Saint |
| 3 | Dust |
| 3 | Warrant |
| 3 | Warlord |
| 3 | Uada |
| 2 | In Solitude |
| 2 | Carpenter Brut |
| 2 | Picture |
| 2 | Mohrkvlth |
| 2 | Domine |
| 2 | Carcass |
| 2 | Midnight Force |
| 2 | Vultures Vengeance |
| 2 | Summoning |
| 2 | Night |
| 2 | Candlemass |
| 2 | Watain |
| 2 | Solstafir |
| 1 | Smoulder |
| 1 | Sabïre |
| 1 | Traveler |
| 1 | Luzifer |
| 1 | Herzel |
| 1 | Nimbifer |
| 1 | Ashbury |
| 1 | Megadeth |
| 1 | Ensiferum |
| 1 | Mayhem |
| 1 | Warning |
| 1 | Blue Öyster Cult |

Show all bands

Last logged in

22 hours 39 min ago

Member for

2 years 5 months

Is following...


Seb Jester, BHMOXM, -Eikthyrnir-, Miteux