satan's radish
Trade history
0 items received from others
This member does not have any trade history.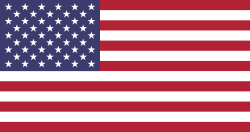 About
Tell us about yourself?:

Time to update to a less apathetic/sarcastic "About Me" since I find myself actually using this site more: I've been into metal since early 2000. I like some of everything in the metal genre, but I'm particularly fond of metal with roots in extreme thrash. I like a lot of music outside of metal as well. 80's Post-Punk is another one of my great musical passions, as are punk/hardcore and their derivatives, particularly old-school grindcore. I am also very fond of early industrial/post-industrial, new wave, 80's indie and shoegaze. I don't collect much band merch besides pins and patches. T-shirts are too expensive a hobby for me. I've been making very bad DIY shirts, jackets and patches since the 6th grade, but I've only started seriously collecting and DIY-ing patches and customizing jackets for a few years now. If I had the money, I'd like to start a small screen printing/badge-making operation, and to get band-sanctioned embroidered/woven patches done.

What's your reason for joining tshirtslayer?:

I like to search for different patches here mostly. I also like being able to save wanted items for later perusal.

Do you goto any festivals or shows?:

I can't afford traveling to major festivals, and concerts and metal shows are something of a rarity here. The local metal scene has all but completely fizzled out, but I've been participating in local and regional punk/indie/whatever scenes since the early 2000's.

Favourite album ?:

Can't pick an ultimate favorite.

Which bands are you into?:

How did you find out about TShirtSlayer? :

It comes up regularly in online searches.

Last Seen Wearing

I have not marked anything as currently worn yet! sorry!
Upload stats

| Count | Type |
| --- | --- |
| 9 | Tape / Vinyl / CD / Recording etc |
| 6 | Patch |
| 6 | Other Collectable |
| 2 | Battle Jacket |

Upload trade status

| Count | Type |
| --- | --- |
| 23 | Not for sale or trade |

Bands uploaded

| Count | Band |
| --- | --- |
| 3 | Morbid Angel |
| 3 | Gwar |
| 2 | Nuit Noire |
| 2 | Black Sabbath |
| 2 | Carcass |
| 2 | Lawnmower Deth |
| 2 | Dio |
| 2 | Agathocles |
| 2 | Napalm Death |
| 1 | Iron Maiden |
| 1 | Ruins |
| 1 | Carnage |
| 1 | Gastunk |
| 1 | Raspberry Bulbs |
| 1 | Nocturnus |
| 1 | Electro Hippies |
| 1 | SxOxBx |
| 1 | Spazztic Blurr |
| 1 | Graveyard Ghoul |
| 1 | Starved And Delirious |
| 1 | Cadaver |
| 1 | Sloth |
| 1 | Unseen Terrorr |
| 1 | Hellbastard |
| 1 | Angry Hate |
| 1 | Mercyful Fate |
| 1 | Shadow Project |
| 1 | Old Lady Drivers |
| 1 | Anal Cunt |
| 1 | Razor |
| 1 | Exhumed |
| 1 | Impetigo |
| 1 | Acid Rain Dance |
| 1 | Malevolent Creation |
| 1 | Cripple Bastards |
| 1 | Ossarivm |
| 1 | SOB |
| 1 | Beherit |
| 1 | Buckethead |
| 1 | Hemdale |
| 1 | Attacker |
| 1 | Entombed |
| 1 | Falcon |
| 1 | EMBALMER |
| 1 | Bolt Thrower |
| 1 | Cuntsaw |
| 1 | Bestial Mockery |
| 1 | Terrorizer |
| 1 | Sirhan Sirhan |
| 1 | Unseen Terror |
| 1 | Arkham |
| 1 | Deiphago |
| 1 | Godflesh |
| 1 | Alice Cooper |
| 1 | Type O Negative |
| 1 | S.O.B |
| 1 | Repulsion |
| 1 | Christian Death |

Show all bands

Last logged in

1 month 1 day ago

Member for

5 years 3 months

Is following...

No friends added/following