Razmachine
Trade history
2 items received from others
This member does not have any trade history.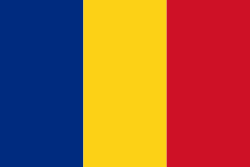 About
What's your reason for joining tshirtslayer?:

To check out awesome vests, merch and display my own.

Do you goto any festivals or shows?:

Sonisphere 2010 (Romania)
Sweden Getaway 2012
Rockstadt Extreme Fest 2013, 2015, 2016
Romanian Thrash metal fest 2012
Old Grave Fest 2014, 2015, 2016
Thrash Domination 2014
Metaldays 2015
Netherlands Deathfest 2017

Which bands are you into?:

How did you find out about TShirtSlayer? :

Wandering around the internet.
Upload stats

| Count | Type |
| --- | --- |
| 76 | TShirt or Longsleeve |
| 72 | Tape / Vinyl / CD / Recording etc |
| 1 | Pin / Badge |
| 12 | Patch |
| 141 | Other Collectable |
| 4 | Hooded Top |
| 6 | Battle Jacket |

Upload trade status

| Count | Type |
| --- | --- |
| 6 | Trade Only |
| 3 | Sold |
| 12 | Sale or Trade |
| 6 | Sale only |
| 285 | Not for sale or trade |

Bands uploaded

| Count | Band |
| --- | --- |
| 29 | Motörhead |
| 20 | Judas Priest |
| 17 | Iron Maiden |
| 16 | Slayer |
| 15 | AC/DC |
| 14 | Manowar |
| 13 | Blind Guardian |
| 13 | Amon Amarth |
| 12 | Municipal Waste |
| 12 | Violentor |
| 12 | Soulfly |
| 11 | Sepultura |
| 11 | Metallica |
| 11 | Dirty Shirt |
| 11 | Manilla Road |
| 10 | Exodus |
| 10 | Dio |
| 10 | Sabaton |
| 9 | HammerFall |
| 9 | Ozzy Osbourne |
| 9 | Infest |
| 9 | Sodom |
| 8 | Deströyer 666 |
| 8 | NadimaC |
| 8 | Cannibal Corpse |
| 8 | Anthrax |
| 8 | Bloodway |
| 8 | Tankard |
| 8 | Rage |
| 7 | Therion |
| 7 | Megadeth |
| 7 | Ensiferum |
| 6 | Bucovina |
| 6 | Kreator |
| 6 | Pantera |
| 6 | Brainstorm |
| 6 | Sodomizer |
| 6 | Truda |
| 6 | Finntroll |
| 6 | Manegarm |
| 5 | Twisted Sister |
| 5 | H8 |
| 5 | Onslaught |
| 5 | Accept |
| 5 | Thrash Or Die |
| 5 | Gehennah |
| 5 | Sex Pistols |
| 5 | Axecutor |
| 5 | Rainbow |
| 5 | Turbocharged |
| 5 | Suicidal Tendencies |
| 5 | Black Sabbath |
| 5 | Napalm Death |
| 4 | Crossbone |
| 4 | Immolation |
| 4 | Rammstein |
| 4 | Ramones |
| 4 | Bathory |
| 4 | Ka Gaia An |
| 4 | Metrock |
| 4 | Destruction |
| 4 | Speedwolf |
| 4 | S.O.D. |
| 4 | Airbourne |
| 4 | Bio-Cancer |
| 4 | Overkill |
| 4 | Korpiklaani |
| 4 | Children Of Bodom |
| 4 | Saxon |
| 4 | Spinecrusher |
| 4 | U.D.O. |
| 4 | Desecrator |
| 4 | Krisiun |
| 4 | Clitgore |
| 4 | Rob Zombie |
| 3 | Pokerface |
| 3 | Darkthrone |
| 3 | Damage Case |
| 3 | Down |
| 3 | Lelahell |
| 3 | Children Of Technology |
| 3 | An Theos |
| 3 | Altar |
| 3 | Excrementory Grindfuckers |
| 3 | Annihilator |
| 3 | Aura Noir |
| 3 | Teen Pussy Fuckers |
| 3 | Slipknot |
| 3 | Kataklysm |
| 3 | Pigtails |
| 3 | Enforcer |
| 3 | Repulsion |
| 3 | Lacuna Coil |
| 3 | God |
| 3 | Dordeduh |
| 3 | Desaster |
| 3 | Led Zeppelin |
| 3 | Eluveitie |
| 3 | Vader |
| 3 | Obituary |
| 3 | Not A Name Soldiers |
| 3 | Mayhem |
| 3 | Rotting Christ |
| 3 | Misfits |
| 3 | Die Hard |
| 3 | Attic |
| 3 | W.A.S.P. |
| 3 | The Exploited |
| 2 | Marduk |
| 2 | Vortex |
| 2 | Mötley Crüe |
| 2 | Yngwie J. Malmsteen |
| 2 | Nightwish |
| 2 | The Doors |
| 2 | Chrome Division |
| 2 | Lake Of Tears |
| 2 | Death DTA |
| 2 | Burstin Out |
| 2 | Candlemass |
| 2 | Krow |
| 2 | Baphomet's Blood |
| 2 | Trooper |
| 2 | Dissection |
| 2 | Ghoul |
| 2 | Behemoth |
| 2 | SexTrash |
| 2 | NervoChaos |
| 2 | Infidel Reich |
| 2 | Beheaded |
| 2 | Warbringer |
| 2 | Hell |
| 2 | Impaled Nazarene |
| 2 | Sweet Savage |
| 2 | Skuggsja |
| 2 | Turisas |
| 2 | The Black Dahlia Murder |
| 2 | Pro-pain |
| 2 | Darker Half |
| 2 | Grave |
| 2 | Syn Ze Sase Tri |
| 2 | Sacred Reich |
| 2 | Discharge |
| 2 | Morbid Carnage |
| 2 | Exhumed |
| 2 | King Parrot |
| 2 | Witchaven |
| 2 | Brutal Truth |
| 2 | Brujeria |
| 2 | HolyHell |
| 2 | Satyricon |
| 2 | Embryonic Devourment |
| 2 | Silius |
| 2 | Bulldozing Bastard |
| 2 | Cavalera Conspiracy |
| 2 | Pyroblast |
| 2 | Sigh |
| 2 | Inferia |
| 2 | TxPxFx |
| 2 | Running Wild |
| 2 | Voivod |
| 2 | Venom |
| 2 | Cancer |
| 2 | THE DWARVES |
| 2 | Doro |
| 2 | Slaughtbbath |
| 2 | Spiritual Ravishment |
| 2 | THE MENTORS |
| 2 | Implode |
| 1 | Demons & Wizards |
| 1 | Blood Money |
| 1 | Primordial |
| 1 | Bottom |
| 1 | Heidenfest |
| 1 | Cattle Decapitation |
| 1 | Mysticum |
| 1 | Destrution |
| 1 | Rompeprop |
| 1 | Decapitated |
| 1 | Agressor |
| 1 | Thunderstorm |
| 1 | Ahumado De Granujo |
| 1 | Stone Sour |
| 1 | Cliff Burton |
| 1 | Negură Bunget |
| 1 | Necrochakal |
| 1 | Getaway |
| 1 | Gorgoroth |
| 1 | Burstin' Out |
| 1 | Alice Cooper |
| 1 | Burning Point |
| 1 | Ultimo Mondo Cannibale |
| 1 | Valient Thorr |
| 1 | Septicflesh |
| 1 | Dimmu Borgir |
| 1 | Bloodduster |
| 1 | NEKROMANTHEON |
| 1 | Hirax |
| 1 | Jagged Visions |
| 1 | MADBALL |
| 1 | The Storyteller |
| 1 | Carcass |
| 1 | Mucupurulent |
| 1 | Soufly |
| 1 | Imperador Belial |
| 1 | Gutslit |
| 1 | TesseracT |
| 1 | Getaway Rock Festival |
| 1 | Romanian Thrash Metal Club |
| 1 | Last Hope |
| 1 | Kiss |
| 1 | Dead Congregation |
| 1 | Darkness |
| 1 | M.S. |
| 1 | Nahum |
| 1 | Terrorizer |
| 1 | Taake |
| 1 | Negative Core Project |
| 1 | Saint Vitus |
| 1 | Pyre |
| 1 | Fastkill |
| 1 | True Mind |
| 1 | E-An-Na |
| 1 | Cruadalach |
| 1 | Agnostic Front |
| 1 | Stercore |
| 1 | Leather |
| 1 | Nifelheim |
| 1 | ARCHGOAT |
| 1 | Hatebreed |
| 1 | NUCLEAR |
| 1 | Enslaved |
| 1 | Nuclear Assault |
| 1 | Void Moon |
| 1 | Yukiguni |
| 1 | Magica |
| 1 | Invader |
| 1 | Tipton |
| 1 | Horna |
| 1 | Nirvana |
| 1 | Cliteater |
| 1 | At The Gates |
| 1 | Razor |
| 1 | Tyrantgoatgaldrakona |
| 1 | Burzum |
| 1 | L.O.S.T. |
| 1 | Motorblok |
| 1 | Scorpions |
| 1 | Demolition Hammer |
| 1 | Nervosa |
| 1 | Zeppelin |
| 1 | Death |
| 1 | Suicidal Angels |
| 1 | Holy Moses |
| 1 | Darkened Nocturn Slaghtercult |
| 1 | Solstice |
| 1 | Батюшка |
| 1 | Mass Cremation |
| 1 | Triptykon |
| 1 | Dr. Living Dead! |
| 1 | Led |
| 1 | Private Hell |
| 1 | Biohazard |
| 1 | Insulters |
| 1 | Evil Invaders |
| 1 | Deathrattle |
| 1 | Ira |
| 1 | Deathhammer |
| 1 | Hooded Menace |
| 1 | Skindred |
| 1 | Newsted |
| 1 | Peste Noire |
| 1 | Combichrist |
| 1 | Stormbane |
| 1 | Wormed |
| 1 | Iron Reagan |
| 1 | Obsessör |
| 1 | Legion Of The Damned |
| 1 | Primal Fear |
| 1 | GENERAL SURGERY |
| 1 | Vulture Industries |
| 1 | Helloween |
| 1 | Systematic Death |
| 1 | Target |
| 1 | Crosbone |
| 1 | Bölzer |
| 1 | Hellkommander |
| 1 | Evoked |
| 1 | Artillery |
| 1 | S.O.B |
| 1 | Decease |
| 1 | Nailbomb |
| 1 | N.E.G.A.T.I.V. |
| 1 | Slaughtered Priest |
| 1 | Steel Panther |
| 1 | Ingrowing |
| 1 | Sunset In The 12th House |
| 1 | Palace |
| 1 | Vaginal Incest |
| 1 | Obscyria |
| 1 | Sdi |
| 1 | Lost Bone |
| 1 | Threat Signal |
| 1 | Moonsorrow |
| 1 | Entombed A.D. |
| 1 | Venom Inc. |
| 1 | Abbath |
| 1 | Carach Angren |
| 1 | Anus Tumor |
| 1 | Sanctuary |
| 1 | Ratos De Porão |
| 1 | Lemmy |
| 1 | Metalfest |
| 1 | Alice In Chains |
| 1 | Insomnium |
| 1 | Vehementer |
| 1 | Satan Worship |
| 1 | Uada |
| 1 | BAT |
| 1 | Evergrey |
| 1 | Scumfuck |
| 1 | BACTEREMIA |
| 1 | Motorshead |
| 1 | Sirenia |
| 1 | Soilwork |
| 1 | Raubtier |
| 1 | Deathcrush |
| 1 | Carpathian Forest |

Show all bands

Last logged in

2 years 6 months ago

Member for

10 years 5 days

Is following...

No friends added/following