lak89
Trade history
0 items received from others
This member does not have any trade history.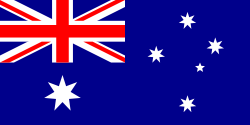 About
Tell us about yourself?:

I'm Li Heng from Hong Kong, I'm mainly into prog metal, prog/power, power, thrash, death metal, a hint of deathgrind/grindcore and black metal. Apart from metal, I practice Martial Arts Tricking, a form of Martial Arts that incorporates movements from gymnastics and various martial arts to form one single sports movement, so all the moves that are exclusive to i.e gymnastics or taekwondo are found in Tricking, as of now its still underground, more metal points eh? :P.

Sadly the metal scene in Hong Kong isn't as big as I'd like it to be, the metal culture has declined in the past few years but as of 2012 I can see a small resurgence and hopefully it continues to grow.

What's your reason for joining tshirtslayer?:

To share and discuss metal amongst other things

Do you goto any festivals or shows?:

Hammersonic Jakarta International Metal Festival 2013

Which bands are you into?:

How did you find out about TShirtSlayer? :

Last Seen Wearing

I have not marked anything as currently worn yet! sorry!
Upload stats

| Count | Type |
| --- | --- |
| 90 | TShirt or Longsleeve |
| 7 | Tape / Vinyl / CD / Recording etc |
| 1 | Patch |
| 40 | Other Collectable |
| 2 | Hooded Top |
| 3 | Battle Jacket |

Upload trade status

| Count | Type |
| --- | --- |
| 143 | Not for sale or trade |

Bands uploaded

| Count | Band |
| --- | --- |
| 40 | Dream Theater |
| 8 | Iron Maiden |
| 8 | Metallica |
| 8 | Lamb Of God |
| 8 | Queensryche |
| 8 | Blind Guardian |
| 7 | Rush |
| 7 | Brain Drill |
| 7 | Symphony X |
| 7 | Megadeth |
| 6 | Threshold |
| 6 | Motörhead |
| 6 | Helloween |
| 6 | Fleshgod Apocalypse |
| 6 | Origin |
| 6 | In Flames |
| 6 | Hour Of Penance |
| 5 | Ensiferum |
| 5 | Stratovarius |
| 5 | John Petrucci |
| 5 | Opeth |
| 5 | Testament |
| 5 | Liquid Tension Experiment |
| 5 | Wintersun |
| 5 | James LaBrie |
| 5 | Malevolent Creation |
| 5 | Cannibal Corpse |
| 5 | Nevermore |
| 4 | Destruction |
| 4 | Anthrax |
| 4 | Kataklysm |
| 4 | Pagan's Mind |
| 4 | Lost Horizon |
| 4 | Vital Remains |
| 4 | G3 |
| 4 | Revocation |
| 4 | Judas Priest |
| 4 | Kiuas |
| 4 | Mike Portnoy |
| 4 | Kreator |
| 4 | Nile |
| 3 | Tony MacAlpine |
| 3 | Iced Earth |
| 3 | Overkill |
| 3 | Annihilator |
| 3 | Condemned |
| 3 | Inveracity |
| 3 | Belphegor |
| 3 | Godsmack |
| 3 | Guttural Engorgement |
| 3 | Dying Fetus |
| 3 | Derek Sherinian |
| 3 | Execration |
| 3 | Adrenaline Mob |
| 3 | Joe Satriani |
| 3 | Steve Vai |
| 3 | Necrophagist |
| 3 | Slayer |
| 3 | Equilibrium |
| 3 | Kamelot |
| 3 | Neal Morse |
| 3 | Decrepit Birth |
| 3 | Amon Amarth |
| 3 | Borknagar |
| 2 | The Black Dahlia Murder |
| 2 | Warbringer |
| 2 | Dark Funeral |
| 2 | Epica |
| 2 | Behemoth |
| 2 | Death Angel |
| 2 | HammerFall |
| 2 | Soilwork |
| 2 | Unisonic |
| 2 | Dark Angel |
| 2 | Billy Sheehan |
| 2 | Misery Index |
| 2 | Exhumed |
| 2 | Meshuggah |
| 2 | Flying Colors |
| 2 | Cryptopsy |
| 2 | Seventh Wonder |
| 2 | Gamma Ray |
| 2 | Katatonia |
| 2 | Circus Maximus |
| 2 | Emperor |
| 2 | Transatlantic |
| 2 | Scale The Summit |
| 2 | Unearth |
| 2 | Damageplan |
| 2 | Planet X |
| 1 | Rusty Cooley |
| 1 | Insomnium |
| 1 | Cradle Of Filth |
| 1 | Evocation |
| 1 | Sonata Arctica |
| 1 | Obituary |
| 1 | Cadaver |
| 1 | Lykathea Aflame |
| 1 | Putrid Pile |
| 1 | Crystal Eyes |
| 1 | Scar Symmetry |
| 1 | Cynic |
| 1 | Orthon |
| 1 | Crimson Glory |
| 1 | As I Lay Dying |
| 1 | JASAD |
| 1 | Elysium |
| 1 | Deivos |
| 1 | Lemmy |
| 1 | The Amenta |
| 1 | Jeff Loomis |
| 1 | Anthelion |
| 1 | Darkthrone |
| 1 | Ouroboros |
| 1 | Persefone |
| 1 | Blair Witch |
| 1 | Fear Factory |
| 1 | Power Metal |
| 1 | Amaranthe |
| 1 | Deicide |
| 1 | Sodom |
| 1 | Iron Savior |
| 1 | Cephalic Carnage |
| 1 | Lock Up |
| 1 | Alex Lifeson |
| 1 | Destinity |
| 1 | Edguy |
| 1 | Dyscarnate |
| 1 | Conquering Dystopia |
| 1 | Shadow Gallery |
| 1 | Bloodbath |
| 1 | Gorod |
| 1 | Whoretopsy |
| 1 | Rings Of Saturn |
| 1 | Beyond Creation |
| 1 | Soulfly |
| 1 | Astral Doors |
| 1 | Saturnian |
| 1 | Mors Principium Est |
| 1 | Triptykon |
| 1 | Mr. Big |
| 1 | Voyager |
| 1 | Psycroptic |
| 1 | Redemption |
| 1 | Sucker Head |
| 1 | Paul Gilbert |
| 1 | Alcest |
| 1 | TShirtSlayer |
| 1 | Tool |
| 1 | Masquerader |
| 1 | The Faceless |
| 1 | Machine Head |
| 1 | Arkaik |
| 1 | Black Invocation |

Show all bands

Last logged in

1 year 2 weeks ago

Member for

10 years 3 months

Is following...


heavymetalsuperstar, Deathency, Profanum, BrotherOvMetal1993, MetalheartNYC, opiex_utahgetih, JUANTHRASH, DeathFuckinMetal, Maddolis, BeefCakeAssThrash, FarFarNorth, BruteAxe2011, metal_thrashing_dad, DeathMetalCraze, Morbideath, Inheritdisease666