Knightwhosayni

Knightwhosayni
is a TShirtSlayer supporter and wields the mighty sword!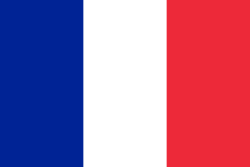 About
What's your reason for joining tshirtslayer?:

Sharing pieces of collection and knowledge with like-minded lads, finding rare stuff for my own pleasure, trying to contribute to this great collective encyclopedia!

Do you goto any festivals or shows?:

Hellfest 2010, 2011, 2012, 2013, 2014, 2015, 2016, Rock Fest Barcelona 2017.
Dozens of shows in France and England.

Which bands are you into?:

How did you find out about TShirtSlayer? :
This user is having email problems! They might not receive your notifications / messages for now.
Last logged in

1 hour 21 min ago

Member for

5 years 5 months

Upload stats

| Count | Type |
| --- | --- |
| 29 | TShirt or Longsleeve |
| 48 | Pin / Badge |
| 244 | Patch |
| 68 | Other Collectable |
| 3 | Battle Jacket |

Upload trade status

| Count | Type |
| --- | --- |
| 283 | Sold |
| 27 | Sale or Trade |
| 82 | Not for sale or trade |

Bands uploaded

| Count | Band |
| --- | --- |
| 39 | Iron Maiden |
| 21 | Judas Priest |
| 19 | AC/DC |
| 17 | Metallica |
| 15 | Black Sabbath |
| 14 | Motörhead |
| 13 | Rainbow |
| 11 | Scorpions |
| 11 | Megadeth |
| 10 | Dio |
| 9 | Saxon |
| 9 | UFO |
| 8 | Accept |
| 8 | Led Zeppelin |
| 8 | W.A.S.P. |
| 8 | Def Leppard |
| 8 | Guns N' Roses |
| 7 | Suicidal Tendencies |
| 6 | Status Quo |
| 6 | Sepultura |
| 6 | Mötley Crüe |
| 6 | Anthrax |
| 5 | Skid Row |
| 5 | Kiss |
| 5 | Obituary |
| 5 | Ozzy Osbourne |
| 5 | Blue Öyster Cult |
| 5 | Slayer |
| 5 | Tygers Of Pan Tang |
| 4 | Twisted Sister |
| 4 | Deep Purple |
| 4 | Triumph |
| 4 | Vulcain |
| 4 | Ghost |
| 4 | KISS |
| 4 | Van Halen |
| 4 | Cinderella |
| 3 | Rush |
| 3 | Ted Nugent |
| 3 | Venom |
| 3 | Kreator |
| 3 | Magnum |
| 3 | Pantera |
| 3 | Helloween |
| 3 | Trust |
| 3 | Meat Loaf |
| 2 | Whitesnake |
| 2 | Pink Floyd |
| 2 | Uriah Heep |
| 2 | Napalm Death |
| 2 | Alice Cooper |
| 2 | Quartz |
| 2 | Warlock |
| 2 | Poison |
| 2 | ZZ Top |
| 2 | Styx |
| 2 | Journey |
| 2 | Foreigner |
| 2 | Michael Schenker Group |
| 2 | Blasphème |
| 2 | Sacred Reich |
| 2 | Morbid Angel |
| 1 | Thor |
| 1 | Genesis |
| 1 | Sortilege |
| 1 | Jethro Tull |
| 1 | Amorphis |
| 1 | Gorefest |
| 1 | Mago De Oz |
| 1 | Morgoth |
| 1 | Mercyful Fate |
| 1 | Soulfly |
| 1 | Quiet Riot |
| 1 | Boston |
| 1 | White Spirit |
| 1 | Dead Kennedys |
| 1 | Machine Head |
| 1 | Cannibal Corpse |
| 1 | Hawkwind |
| 1 | Thin Lizzy |
| 1 | Chicago |
| 1 | Fleshdoll |
| 1 | Tokyo Blade |
| 1 | Budgie |
| 1 | Danzig |
| 1 | Carcass |
| 1 | Loudness |
| 1 | Exodus |
| 1 | Gamma Ray |
| 1 | Grave Digger |
| 1 | Samson |
| 1 | Manowar |
| 1 | THE CULT |
| 1 | Protector |
| 1 | Faith No More |
| 1 | Nuclear Assault |
| 1 | Europe |
| 1 | Marillion |
| 1 | Winger |
| 1 | Strapping Young Lad |
| 1 | S.O.D. |
| 1 | Body Count |
| 1 | Hanoi Rocks |
| 1 | The Devin Townsend Band |
| 1 | Diamond Head |
| 1 | Bon Jovi |
| 1 | Amulet |
| 1 | Faster Pussycat |
| 1 | Zimmers Hole |
| 1 | Batmobile |
| 1 | Forbidden |
| 1 | Titan |
| 1 | Testament |
| 1 | Heavy Metal |
| 1 | Misfits |
| 1 | Annihilator |
| 1 | Bronz |
| 1 | Dismember |
| 1 | LYNYRD SKYNYRD |
| 1 | Nazareth |
| 1 | Belford |
| 1 | Masters Of Metal |
| 1 | Graveyard Johnnys |
| 1 | M.O.D. |
| 1 | Gillan |
| 1 | Heart |

Show all bands

Friends


Fuggle74, MetalBrewer, Burning_Wheel, Turn_the_Hell_on, Judas Priestess, Ysidro, Oldschool, VoVoX, invisible-horizons, Lef_Deppard, odder7