frankie530
Trade history
8 items received from others
This member does not have any trade history.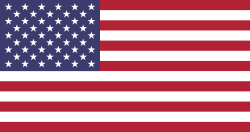 About
Do you goto any festivals or shows?:

ALL BANDS I HAVE SEEN LIVE SO FAR (Worth Remembering)

Iron Maiden (1st concert ever) (x3)
Dream Theatre
Nachmystium
Turisas
Daniel Lioneye
Cradle of Filth (x3)
Motorhead (x2)
Megadeth (x2)
As I Lay Dying
Anthrax
Slayer (x2)
Slipknot (x2)
Rob Zombie (x2)
Mastodon
Amon Amarth
Five Finger Death Punch (x3)
Machine Head
Children of Bodom
Emmure
Born of Osiris
Huntress
Erihma
Motionless in White
Avenged Sevenfold (x2)
Deftones
Trivium
Korn
Darkest Hour
Mushroomhead
Cannibal Corpse
At the Gates
King Diamond (x2)
HellYeah
Jungle Rot
Exodus
Rival Sons
Black Sabbath (Ozzy)
Ne Oblivicurous
The Raven Age(x2)
Marilyn Manson (x3)
Hollywood Vampires
Alice in Chains
Breaking Benjamin
Rise Against
All That Remains
Killswitch Engage (x2)
Black Anvil
Inquisition
Mayhem
The Scorpions
Iced Earth
Sanctuary
Kill Ritual
Judas priest
Deep purple
Wintersun
Ne Oblivcarus
Fleshgod Apocalypse
Hypocrisy
Non point

Favourite album ?:

Too many to pick just one

Which bands are you into?:

Last Seen Wearing

I have not marked anything as currently worn yet! sorry!
Upload stats

| Count | Type |
| --- | --- |
| 120 | TShirt or Longsleeve |
| 2 | Tape / Vinyl / CD / Recording etc |
| 14 | Pin / Badge |
| 198 | Patch |
| 20 | Other Collectable |
| 1 | Hooded Top |
| 4 | Battle Jacket |

Upload trade status

| Count | Type |
| --- | --- |
| 4 | Sale only |
| 355 | Not for sale or trade |

Bands uploaded

| Count | Band |
| --- | --- |
| 87 | Iron Maiden |
| 30 | Dio |
| 26 | Emperor |
| 21 | Cradle Of Filth |
| 19 | King Diamond |
| 16 | Iced Earth |
| 14 | Dissection |
| 14 | Wintersun |
| 13 | Killswitch Engage |
| 13 | Slayer |
| 12 | Metallica |
| 11 | Marilyn Manson |
| 11 | Hypocrisy |
| 10 | At The Gates |
| 10 | Darkthrone |
| 9 | Black Sabbath |
| 8 | Megadeth |
| 7 | Led Zeppelin |
| 7 | Anthrax |
| 7 | Bathory |
| 6 | Motörhead |
| 6 | Rainbow |
| 6 | Judas Priest |
| 6 | Cannibal Corpse |
| 5 | Slipknot |
| 5 | My Dying Bride |
| 5 | Mercyful Fate |
| 5 | Ozzy Osbourne |
| 5 | Immortal |
| 4 | Pink Floyd |
| 4 | Guns N' Roses |
| 4 | Dokken |
| 4 | Grim Reaper |
| 4 | Dimmu Borgir |
| 4 | Quiet Riot |
| 4 | Mayhem |
| 3 | Sodom |
| 3 | Xasthur |
| 3 | Opeth |
| 3 | Amon Amarth |
| 3 | Morbid |
| 3 | Venom |
| 3 | Pantera |
| 3 | Burzum |
| 2 | Guns N' Rose's |
| 2 | Avenged Sevenfold |
| 2 | Rob Zombie |
| 2 | Jimi Hendrix |
| 2 | Children Of Bodom |
| 2 | Amorphis |
| 2 | Anathema |
| 2 | Tormentor |
| 2 | THEATRE OF TRAGEDY |
| 2 | Sacramentum |
| 2 | Graveworm |
| 1 | 1996 |
| 1 | Mayhem. At The Gates |
| 1 | Vampire |
| 1 | Enisferum |
| 1 | Guns N' Roses |
| 1 | Bolt Thrower |
| 1 | Vamprie |
| 1 | Moonspell |
| 1 | Motorhea |
| 1 | Blind Guardian |
| 1 | Ressurection |
| 1 | Dark Funeral |
| 1 | Mariyln Manson |
| 1 | Erimha |
| 1 | Wrath |
| 1 | Nifelheim |
| 1 | Korn |
| 1 | Five Finger Death Punch |
| 1 | As I Lay Dying |
| 1 | AC/DC/ |

Show all bands

Last logged in

10 hours 16 min ago

Member for

6 years 11 months

Is following...


bad_american1992, Starscream, Nater90, DamageIncDEB, Scheiidreck666