evanyell
Trade history
0 items received from others
This member does not have any trade history.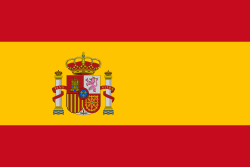 About
Tell us about yourself?:

I am from Spain. I like traditional heavy metal, black metal and black/death metal bands including deicide, immolation, incantation and possessed. I have collected t-shirts and hooded sweaters for years.

Which bands are you into?:

Last Seen Wearing

I have not marked anything as currently worn yet! sorry!
Upload stats

| Count | Type |
| --- | --- |
| 1 | TShirt or Longsleeve |
| 5 | Patch |
| 4 | Battle Jacket |

Upload trade status

| Count | Type |
| --- | --- |
| 10 | Not for sale or trade |

Bands uploaded

| Count | Band |
| --- | --- |
| 4 | Angel Witch |
| 4 | Cirith Ungol |
| 3 | Hellhammer |
| 3 | Night Demon |
| 3 | Mayhem |
| 3 | Attic |
| 3 | Raven |
| 3 | Nocturnal |
| 2 | Entombed |
| 2 | Witchfinder General |
| 2 | Bathory |
| 2 | Abigail |
| 2 | Kreator |
| 2 | Holocaust |
| 2 | Exodus |
| 2 | Witchfynde |
| 2 | Iron Maiden |
| 2 | Ranger |
| 2 | Watain |
| 2 | Satyricon |
| 2 | Venom |
| 2 | Sodom |
| 2 | Candlemass |
| 2 | Judas Priest |
| 2 | Black Sabbath |
| 2 | Motörhead |
| 2 | Manilla Road |
| 2 | Dark Angel |
| 2 | Hirax |
| 1 | Sarcofago |
| 1 | Ahvawe |
| 1 | Possessed |
| 1 | Dream Troll |
| 1 | Accept |
| 1 | Deströyer 666 |
| 1 | Mercyful Fate |
| 1 | Flotsam And Jetsam |
| 1 | Enforcer |
| 1 | Lucifyre |
| 1 | Батюшка |
| 1 | Bulldozer |
| 1 | Hellripper |
| 1 | Blasphemy |
| 1 | Dissection |
| 1 | Darkthrone |
| 1 | Sabbat (JPN) |
| 1 | Terrorizer |
| 1 | Emperor |
| 1 | Enthroned |
| 1 | Tokyo Blade |
| 1 | Celtic Frost |
| 1 | King Diamond |
| 1 | Morbid Saint |
| 1 | Burzum |
| 1 | Nocturnus |
| 1 | Taake |
| 1 | Radikal H. C. |
| 1 | Midnight |
| 1 | Gorgoroth |
| 1 | Necrocurse |
| 1 | Tsjuder |
| 1 | Witchtrap |

Show all bands

Last logged in

9 months 5 days ago

Member for

3 years 1 month

Is following...


KoloS