Devon Love
Trade history
0 items received from others
This member does not have any trade history.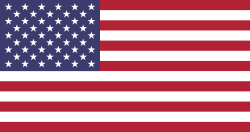 About
Tell us about yourself?:

I am a 23 year old guy from Oxnard CA.That has been collecting merchandise for the last past decade now. I like to collect cassette tapes, CDs, rare shirts and LPs. I like to play Bass and guitar most of my time or checking out other projects that find my interest. I Also enjoy reading books, bodybuilding, traveling and going to shows.
I really enjoy old school black metal, bestial war metal, ns black metal, dsbm, death metal and thrash metal. Just whatever catches my attention, I get picky on my stuff. Don't care what it is.

I really enjoy a lot of bands from French, Finland,Iceland,Germany,Sweden, Norway, England,Brazil.

Want list.
Proclamation shirts.
Arkhon infaustus shirt.
Angelcorpse shirts.
Revenge shirts.
Xasthur shirts.
Conqueror shirts
Peste noire shirts.
OSCULUM infame shirts.
Hell militia shirts.
Kristallnacht shirts.
Antaeus shirts.
Some black metal tapes. (Depends on what it is)

What's your reason for joining tshirtslayer?:

Buying rear shirts, that are on my list, that I want. I even enjoy lots of people's posting there stuff to see what there into for the hell of it.

Do you goto any festivals or shows?:

One of the festival's I went to is Montreal Canada to see a bunch of metal bands play from Canada and from France. I usually go to underground shows (if I know who is playing) and sometimes like to meet the members from the band for the hell of it.

Favourite album ?:

I have a lot of favorite albums then just one favorite band album that I like.

Which bands are you into?:

How did you find out about TShirtSlayer? :

Last Seen Wearing

I have not marked anything as currently worn yet! sorry!
Upload stats

| Count | Type |
| --- | --- |
| 45 | TShirt or Longsleeve |
| 18 | Tape / Vinyl / CD / Recording etc |

Upload trade status

| Count | Type |
| --- | --- |
| 1 | Wanted |
| 62 | Not for sale or trade |

Bands uploaded

| Count | Band |
| --- | --- |
| 6 | Arkhon Infaustus |
| 3 | Blasphemy |
| 3 | Proclamation |
| 3 | Osculum Infame |
| 3 | Antaeus |
| 2 | Moevot |
| 2 | Vlad Tepes |
| 2 | Darkthrone |
| 2 | Peste Noire |
| 2 | Aosoth |
| 2 | Torgeist |
| 1 | Hell Militia |
| 1 | Satanic Tenebrae |
| 1 | Forbidden Citadel Of Spirits |
| 1 | Morbid Angel |
| 1 | Malsaint |
| 1 | Conqueror |
| 1 | Black Metal |
| 1 | Hexen Holocaust |
| 1 | Mütiilation |
| 1 | Folteraar |
| 1 | Irreverent |
| 1 | Lordgore |
| 1 | Beherit |
| 1 | Sarcofago |
| 1 | Baphomets Horns |
| 1 | Belketre |
| 1 | Zyklon-B |
| 1 | Ad Hominem |
| 1 | Imprecation |
| 1 | Immortal |
| 1 | ARCHGOAT |
| 1 | Watain |
| 1 | Rotting Christ |
| 1 | Deiphago |
| 1 | Demoncy |
| 1 | Tzaphkial |
| 1 | Morbosidad |
| 1 | Death Circles |
| 1 | Pseudogod |
| 1 | Xasthur |
| 1 | Revenge |
| 1 | Legion Of Doom |
| 1 | Vèrmibdrèb |
| 1 | Angelcorpse |
| 1 | Satanic Warmaster |
| 1 | Mayhem |
| 1 | Diapsiquir |
| 1 | Necroholocaust |

Show all bands

Last logged in

9 hours 17 min ago

Member for

9 months 2 weeks

Is following...


Chris616, Mythological Mayhem, Season of Mist USA, Sir Gorgoroth, The-Impaler, Demens Latro, thetruewerwolf, Cult Never Dies, maanelyst