ANDROS666
Trade history
4 items received from others.
This member does not have any trade history.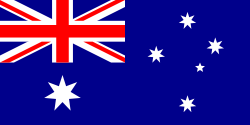 About
Tell us about yourself?:

Thrasher from OZ, have been collecting shirts/vinyl since the early 80s. Aaarrrrgggghhhh!!! THRASH TIL DEATH !!!

Favourite album ?:

Destruction "Infernal Overkill"

Which bands are you into?:

Last Seen Wearing

I have not marked anything as currently worn yet! sorry!
Last logged in

1 week 2 days ago

Upload stats

| Count | Type |
| --- | --- |
| 160 | TShirt or Longsleeve |
| 1 | Hooded Top |

Upload trade status

| Count | Type |
| --- | --- |
| 161 | Not for sale or trade |

Bands uploaded

| Count | Band |
| --- | --- |
| 16 | Kreator |
| 13 | Slayer |
| 12 | Sodom |
| 11 | Celtic Frost |
| 10 | Voivod |
| 8 | Destruction |
| 6 | Morbid Angel |
| 5 | Metallica |
| 5 | Blasphemy |
| 4 | Death |
| 4 | Possessed |
| 3 | Mortuary Drape |
| 3 | Sacrifice |
| 3 | Motörhead |
| 3 | Cancer |
| 2 | Immolation |
| 2 | Death Angel |
| 2 | Overkill |
| 2 | Whiplash |
| 2 | Venom |
| 2 | Dark Angel |
| 2 | Flotsam And Jetsam |
| 2 | Helloween |
| 1 | Sepultura |
| 1 | Baphomet |
| 1 | Artillery |
| 1 | Suffocation |
| 1 | Obituary |
| 1 | Razor |
| 1 | Exorcist |
| 1 | Resurrection |
| 1 | Pestilence |
| 1 | Repulsion |
| 1 | Defecation |
| 1 | Running Wild |
| 1 | Sabbat (UK) |
| 1 | Mystifier |
| 1 | Macabre |
| 1 | Mercyful Fate |
| 1 | Carcass |
| 1 | Rage |
| 1 | Metal Blade Records |
| 1 | Hellhammer |
| 1 | Assassin |
| 1 | Sabbat |
| 1 | Risk |
| 1 | Beherit |
| 1 | Exodus |
| 1 | AC/DC |
| 1 | INCUBUS |
| 1 | Mortal Sin |
| 1 | S.O.D. |
| 1 | Iron Maiden |
| 1 | Order From Chaos |
| 1 | Sacrifice (Can) |
| 1 | Necromantia |
| 1 | Onslaught |
| 1 | Deströyer 666 |
| 1 | Rotting Christ |
| 1 | Incantation |
| 1 | Bathory |
| 1 | Dissection |
| 1 | Tankard |
| 1 | W.A.S.P. |
| 1 | Impaled Nazarene |
| 1 | Morbid |
| 1 | Slaughter |
| 1 | Nasty Savage |
| 1 | Deceased |
| 1 | Infernal Majesty |
| 1 | Mortician |
| 1 | Autopsy |
| 1 | Dismember |

Show all bands

Member for

5 years 8 months

Is following...

No friends added/following