yosef666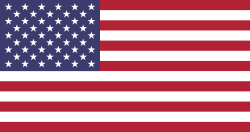 About
Tell us about yourself?:

Currently residing in Long Beach, California, USA. Collecting band shirts for... 20 years?

What's your reason for joining tshirtslayer?:

sell and trade some shirts

Favourite album ?:

But, What Ends When the Symbols Shatter?

Which bands are you into?:

How did you find out about TShirtSlayer? :

Last Seen Wearing

I have not marked anything as currently worn yet! sorry!
Upload stats

| Count | Type |
| --- | --- |
| 57 | TShirt or Longsleeve |

Upload trade status

| Count | Type |
| --- | --- |
| 3 | Sold |
| 54 | Sale or Trade |

Bands uploaded

| Count | Band |
| --- | --- |
| 5 | Acephalix |
| 3 | Anhedonist |
| 3 | Necros Christos |
| 3 | Diocletian |
| 3 | Deathspell Omega |
| 2 | Dead Congregation |
| 2 | Degial |
| 2 | Stormcrow |
| 2 | Death In June |
| 1 | Godstomper |
| 1 | Verminous |
| 1 | Crow |
| 1 | Sickness |
| 1 | IRON LUNG |
| 1 | Hooded Menace |
| 1 | Ride For Revenge |
| 1 | Lack Of Interest |
| 1 | Morbus Chron |
| 1 | Warloghe |
| 1 | In Solitude |
| 1 | California Love |
| 1 | Corpsessed |
| 1 | Rot In Hell |
| 1 | The Devil's Blood |
| 1 | In Disgust |
| 1 | Esoteric |
| 1 | Vegas |
| 1 | Whitehorse |
| 1 | Necrocurse |
| 1 | Velvet Cacoon |
| 1 | Baptism |
| 1 | Woods Of Infinity |
| 1 | Seges Findere |
| 1 | Pustulation |
| 1 | Satanic Warmaster |
| 1 | Volahn |
| 1 | Undergang |
| 1 | Cryptborn |
| 1 | Buzzoven |
| 1 | Nightbringer |
| 1 | Heresiarch |
| 1 | Master |
| 1 | ZOM |
| 1 | Bestial Warlust |
| 1 | Lantern |
| 1 | Voids Of Vomit |
| 1 | Cerebrate |
| 1 | Grave Miasma |
| 1 | Fabricant |
| 1 | Sadistic Intent |
| 1 | Mold |
| 1 | Blood Axis |
| 1 | Hellvetron |
| 1 | GENERAL SURGERY |
| 1 | Undead Creep |
| 1 | Bestial Mockery |
| 1 | Impiety |
| 1 | FLESHLESS |
| 1 | Chaos Echoes |
| 1 | Wolves In The Throne Room |
| 1 | Execration |
| 1 | Ritualization |
| 1 | The Body |
| 1 | Blaspherian |
| 1 | Swallowed |
| 1 | Tyranny |
| 1 | Vektor |
| 1 | Extortion |
| 1 | Interment |
| 1 | Church Bizarre |
| 1 | Bolt Thrower |

Show all bands

Last logged in

1 week 1 day ago

Member for

4 years 2 months

Is following...

No friends added/following