Villi Thorne
Trade history
1 items received from others.
This member does not have any trade history.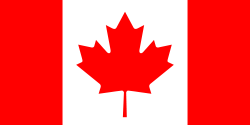 About
Tell us about yourself?:

I collect Cattle Decapitation merch. If you have something that I don't, and you want to sell it, hit me up. I will buy Large/Extra Large sized clothing only; up to 2xl for things like hoodies and all-over prints. I'm also in the market for their old vinyls, buttons, stickers, etc. Anything and everything Cattle Decapitation.

I DO **NOT** SELL OR TRADE ANY OF MY CATTLE DECAPITATION MERCH.
Think of my profile as a vast historical project of the band's merch over the years.

Do you goto any festivals or shows?:

Favourite album ?:

Bathory "Hammerheart", Cattle Decapitation "Humanure", Grave "Into the Grave"

Which bands are you into?:

How did you find out about TShirtSlayer? :

Last Seen Wearing

I have not marked anything as currently worn yet! sorry!
Last logged in

3 days 11 hours ago

Upload stats

| Count | Type |
| --- | --- |
| 83 | TShirt or Longsleeve |
| 37 | Tape / Vinyl / CD / Recording etc |
| 1 | Pin / Badge |
| 71 | Patch |
| 40 | Other Collectable |
| 12 | Hooded Top |

Upload trade status

| Count | Type |
| --- | --- |
| 1 | Trade Only |
| 4 | Sale or Trade |
| 239 | Not for sale or trade |

Bands uploaded

| Count | Band |
| --- | --- |
| 121 | Cattle Decapitation |
| 15 | Acid Witch |
| 8 | Skeletonwitch |
| 6 | Mortician |
| 6 | Autopsy |
| 6 | Bathory |
| 4 | Bell Witch |
| 4 | Death |
| 3 | Nunslaughter |
| 3 | Malignancy |
| 3 | Skinless |
| 3 | Kataklysm |
| 3 | Wormed |
| 2 | Aeternam |
| 2 | Nocturnal |
| 2 | Immolation |
| 2 | Nifelheim |
| 2 | Strapping Young Lad |
| 2 | Gorguts |
| 2 | Exhumed |
| 2 | 3 Inches Of Blood |
| 2 | Sathanas |
| 2 | Children Of Bodom |
| 2 | Unleashed |
| 2 | Grave |
| 2 | Hypocrisy |
| 2 | October 31 |
| 1 | Agoraphobic Nosebleed |
| 1 | Hatebreed |
| 1 | Avulsed |
| 1 | Amon Amarth |
| 1 | Ghost B.C. |
| 1 | Sodom |
| 1 | Massgrave |
| 1 | Five Finger Death Punch |
| 1 | Electric Wizard |
| 1 | Woods Of Ypres |
| 1 | Wake |
| 1 | Chimaira |
| 1 | Goatwhore |
| 1 | Witchfinder General |
| 1 | Skeletal Remains |
| 1 | Winds Of Plague |
| 1 | Hooded Menace |
| 1 | Aborted |
| 1 | Coven |
| 1 | Dehumanized |
| 1 | Black Witchery |
| 1 | Between The Buried And Me |
| 1 | Huntress |
| 1 | Uada |
| 1 | Caninus |
| 1 | Horrible Earth |
| 1 | Ossian |
| 1 | Metal Blade Records |
| 1 | Outre Tombe |
| 1 | Possessed |
| 1 | Obsolete Mankind |
| 1 | Goreshack |
| 1 | Beherit |
| 1 | Dismember |
| 1 | Holy Grinder |
| 1 | Sinister |
| 1 | Entrench |
| 1 | Black Sabbath |
| 1 | Gehenna |
| 1 | Godlagoon |
| 1 | Gorgoroth |
| 1 | Obituary |
| 1 | Cannabis Corpse |
| 1 | Banal |
| 1 | Cannibal Corpse |
| 1 | NEKROMANTHEON |
| 1 | Apoch |
| 1 | Morbid Angel |
| 1 | Ghost |
| 1 | Bloodbath |
| 1 | Quebec Deathfest |
| 1 | Rob Zombie |
| 1 | Carpathian Forest |
| 1 | Asphyx |
| 1 | Demolition Hammer |
| 1 | Shadows Fall |
| 1 | Carcass |
| 1 | Exhorder |
| 1 | Lamb Of God |
| 1 | Speedwolf |
| 1 | Benediction |

Show all bands

Member for

5 years 3 months

Is following...


vkok, gorewhore